The Boomwave Nanopets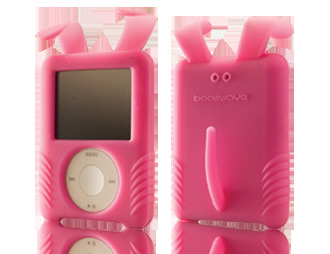 If you have a thing for turning your Nano into cute little creatures these skins are just the thing. They feature cute floppy ears and even a tail to top it off.
I'm not sure that the ears and a tail would survive much wear and tear, but I can appreciate how they look when someone much more careful than myself is carrying one. It may be much more sturdy than it looks though, it is one of those things I'd have to use to really get an idea of how well it's going to hold up.
At as low of a price as it has, I wouldn't mind testing it out. If it does get broken you're only out $ 15.90. The set includes a screen protector, a neck strap and is made from high grade silicone.
Boomwave Nanopets Are Downright Adorable [via coolest gadgets]