The Bike Mower - the environmentally conscious riding mower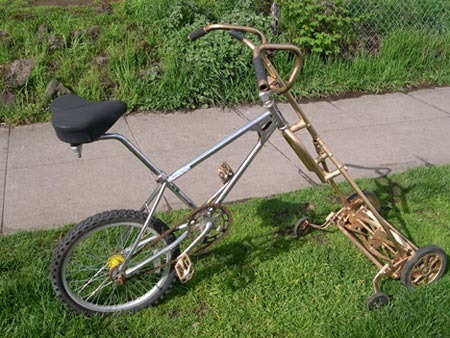 If you want that riding mower appeal but are trying to help out the environment by using one of the old fashioned style mowers. Now you can have both worlds (well almost), attach a bike to the mower and you can ride around in style.
Although you do actually have to pedal, at least you get to sit down. I'm not sure which is worse though, walking around pushing it or riding the bike around. Luckily, I don't have a yard to mow so I don't have to plague myself over this decision.
To create yours just take your bike and remove the front tire and attach the mower in place. Then you get to look dead sexy on your fancy new riding mower.
Bike Mowers Are Awesome, Cut Grass [via geekologie]