The best note-taking apps for the iPad Pro and Pencil (2018)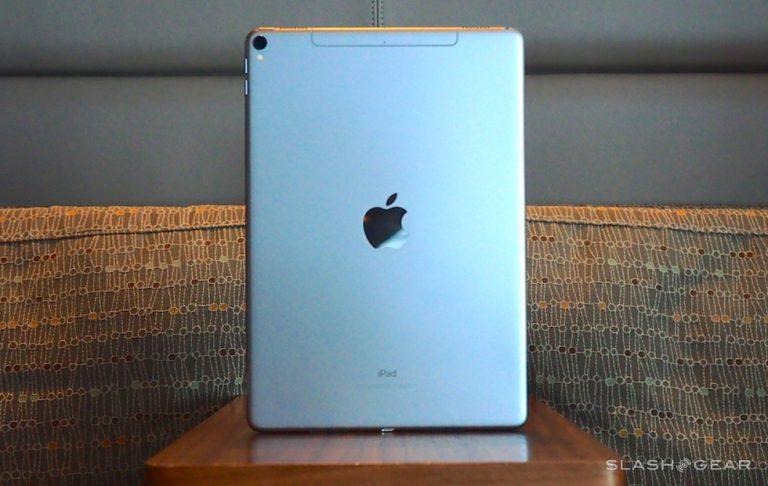 The iPad Pro and Apple Pencil are arguably the best tablet + stylus pairing currently available. When used with a good note-taking app, the slate is revolutionary in educational settings, opening the door for natural handwritten notes paired with features not possible with pen and paper. The best hardware in the world, though, would be wasted on a low-quality note-taking app, and that's where this list comes in.
READ: iPad Pro 9.7 vs iPad Pro 10.5: is it worth the upgrade?
GoodNotes 4
GoodNotes, which is currently on version 4 but with #5 recently in beta, is arguably the best note-taking app for the iPad Pro for most people. Everyone has different needs and so this might not work for you. However, anyone who likes to keep handwritten journal entries, take notes in class, jot down info during interviews, and similar scenarios will find GoodNotes a more than adequate solution.
GoodNotes works by enabling users to create individual notebooks; they choose the cover and paper type for the book, give it a name, and can optionally write a label on the front. From there, the user writes in the notebook with Pencil the same way they would in any other note-taking app. An OCR-based search of the written text can be performed at any time and is surprisingly accurate (as long as the handwriting is reasonably legible).
Of note is the app's magnifying window, which enables the user to magnify page lines in order to write smaller letters, otherwise it would be difficult to write cleanly on the digital paper. This magnifying box automatically detects when the user is nearing the end of the line and repositions; for this reason, the user can continue to write across the lines without pausing to reposition the box.
That said, the app isn't perfect. One common complaint among users is the lack of writing instrument types: you get a fountain pen and ball pen, highlighter, and cut/paste tool. The lack of a pencil and markers reduces the types of drawings and illustrations that can be created in GoodNotes, meaning someone will need to look elsewhere for creating doodle and sketchbooks.
Notability
Notability is similar to GoodNotes in a number of ways, but the interface is notably different and there's one key feature that stands out: an audio-recording function that records audio and correlates it with the text as the user writes. The feature is best for interviews and class-notes, enabling the user to not only listen to the audio, but also track where in the written document they were when any given thing was said.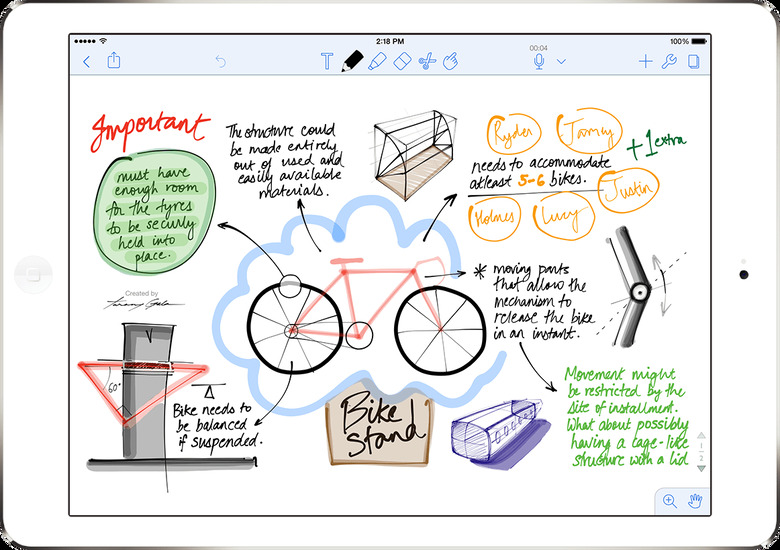 Not all users will find that feature appealing, but anyone who deals with audio recordings on a regular basis will find it much more convenient to use Notability than GoodNotes — with the latter, you need to run a separate audio recorder, then import the saved audio file into the GoodNotes notebook. Both GoodNotes and Notability have macOS companion apps for accessing notes on a MacBook, however.
Microsoft OneNote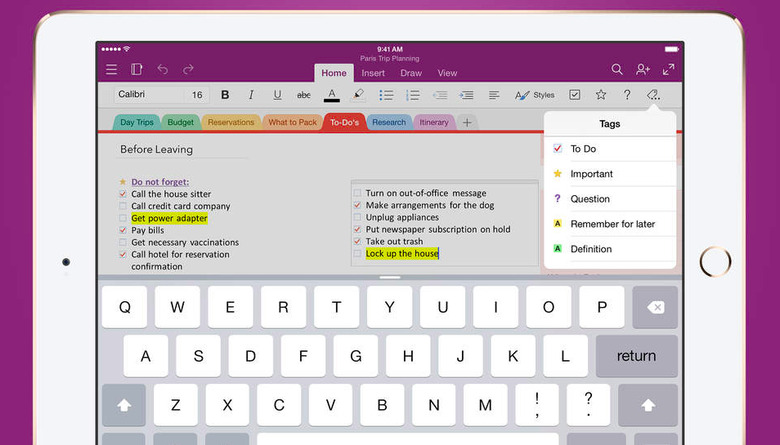 Microsoft's note-taking app, OneNote, is available for iOS devices and supports the Apple Pencil. Users tend to be divided when it comes to OneNote, some using it to remain faithful to Microsoft's software, others unimpressed with the interface. Though Good Notes and Notability are arguably better from a pure note-taking perspective, OneNote is the best option for individuals looking to collaborate with others. Users heavily invested in Microsoft Office in general would also be well advised to check out OneNote.
Apple Notes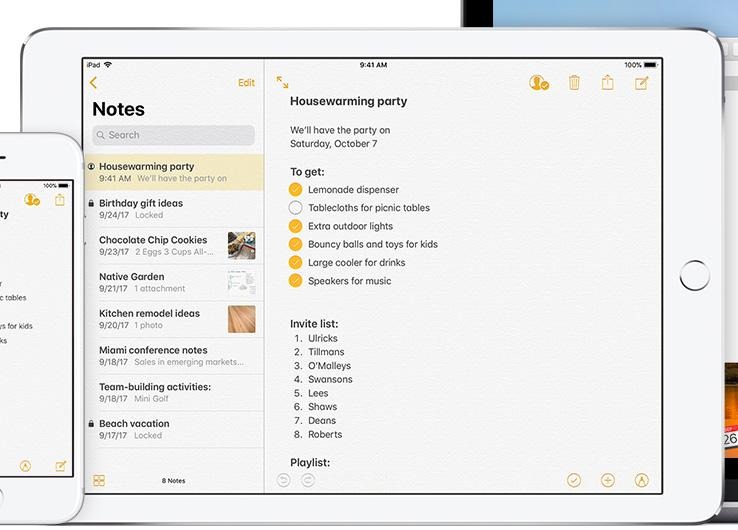 It'd be a mistake not to mention Apple's own Notes app, though criticism rightly points toward its very basic, almost generic design versus many third-party options. While Notes isn't great for sophisticated note-taking, it is the best alternative to the above for one thing: doodling and drawing. If you're looking for a note app that can be used to create sketchbooks, Apple Notes works just fine, though the tools are basic and therefore limited to more basic pencil and ink drawings.
That aside, Apple Notes is also great as a basic note-taking app. Power users won't be happy with its limitations, but its simplicity is great for individuals whose work doesn't extend beyond creating shopping lists, scrawling reminders, and other simple things.