iPad Pro 9.7 vs iPad Pro 10.5: is it worth the upgrade?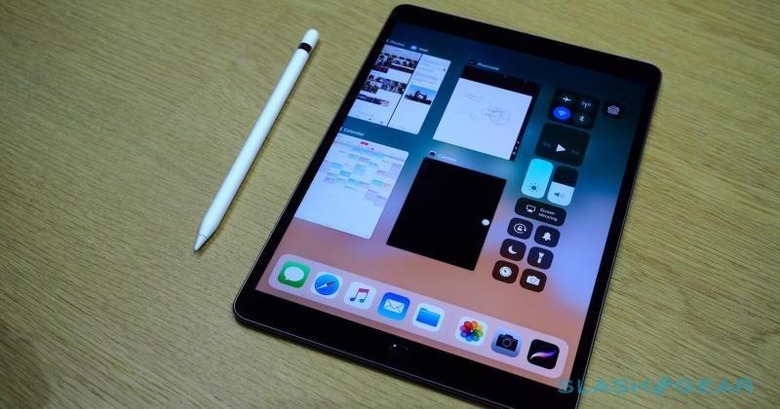 Instead of consolidating its tablet lines, Apple just diversified it. Well, somewhat. We still don't know the ultimate fate of the iPad mini line, now believed to have been made irrelevant by the iPhone 7 Plus segment. The new non-Pro 9.7-inch iPad seems to combine both the original iPad and the iPad Air. And the iPad Pro 9.7, without a successor, has practically been displaced by its 10.5-inch sibling. With the fate of the smaller iPad Pro now in limbo, consumers might be wondering if its time to make an upgrade. We take a deeper look between the two more portable iPad Pros to give you that answer.
Something borrowed, something new
Part of what makes the deciding between last year's iPad Pro 9.7 and the latest 10.5-inch model is how similar they might be. Especially at first glance, you might mistake one for the other. And therein lies perhaps the first amazing thing about the 10.5 iPad Pro, that it packs more pixels and a tad larger screen without noticeably increasing the size and heft of the smaller iPad Pro. It has the same four-speaker setup and 12 megapixel rear camera, though, admittedly, it gets a better 7 megapixel FaceTime camera. And by the time iOS 11 rolls out to both iPad Pros, they will be functionally similar as well. Of course, the similarities are almost superficial, because what makes the iPad Pro 10.5 a tempting upgrade is what's inside.
Size does matter
That said, the size does matter, but not because it is significantly larger. In fact, it isn't, as far as actual device dimensions go. The iPad Pro 9.7 measures 9.45 x 6.67 x 0.24 inches while the iPad Pro 10.5 goes by 9.8 x 6.8 x 0.24 inches. In terms of weight, they are 0.96 lbs versus 1.03 lbs, respectively. In short, you get more at almost no cost, aside from the literal price, of course. Those looking for an iPad Pro that comes close, though not completely, to replacing their computer might want to take a serious look at the iPad Pro 10.5. And by serious, we mean a deeper look at what's inside.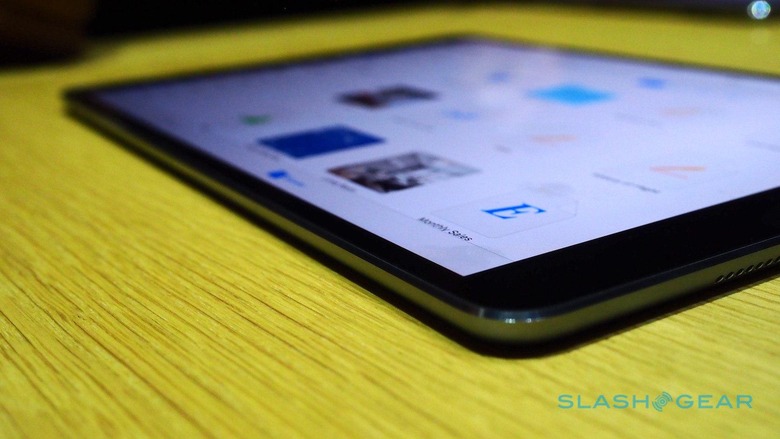 Power to the core
Apple is not one to talk about the specs and numbers that geeks love to hear, but it often makes an exception for its own processors. The A10X Fusion found inside the latest iPad Pro models do deserve that merit. It is a huge leap forward compared to the A9X on the iPad Pro 9.7 and addresses much of the pain points of Apple's A processors. While those CPUs are great at single core tasks, they have traditionally fared poorly in mult-core tests. With the A10X, Apple promises an 80% improvement in that area.
This naturally translates into a faster, stronger, and smoother iPad Pro. Given how Apple is positioning the iPad Pro as the tablet that replaces your PC, it definitely needs the power to meet those needs. Especially with iOS 11's improved mult-tasking capabilities, the iPad Pro needs to be able to keep up. And all signs point to an iPad Pro 10.5 that will leave its predecessors in the dust.
It's all in the screen
But the biggest benefit of that beefier processor is in how it plays into the iPad Pro 10.5's trump card: its screen. The screen itself might seem like a half step up from the 9.7-inch model. There are more pixels, surely, 2,048x1,536 on the iPad Pro 9.7 and 2,224x1,668 on the iPad Pro 10.5. The latter wins only a small margin in pixel density but not by much. Both do also have the True Tone color adjustment of the 9.7-inch iPad which, as an aside, is making its debut on the 12.9-inch iPad Pro in the 2017 model.
The clincher, however, is the 120 Hz refresh rate of the screen, unheard of in any tablet. Apple calls it "ProMotion". Others might call it a miracle. With double the refresh rate, you practically get an experience that gamers demand on their monitors. Smooth animations and no ghosting. It takes on a even bigger meaning with the iPad Pro, because that 120 Hz translates to almost no lag when you drag the Apple Pencil across the screen. All without having to develop a new $99 Pencil users will have to buy again.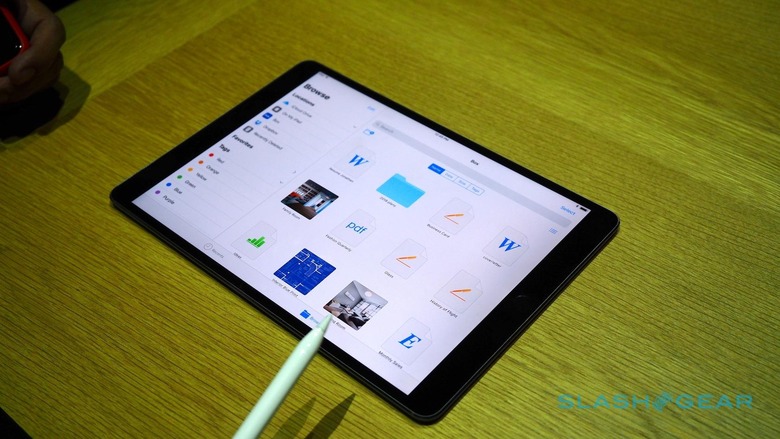 An iPad Pro for everyone
Judging by the above, it almost seems like the iPad Pro 10.5 is a worthy upgrade. In the grand scheme of things, it is definitely a much needed evolution of the iPad line, proving that Apple can still pull off some innovation, despite the tablet category almost leaving no room for such. But when it comes to actually deciding whether to ditch your iPad Pro 9.7 for an iPad Pro 10.5, it really boils down to what you use it for. Here are some suggestions.
Digital artist: Yes
The 120 Hz lag-free feature is going to be heaven for those who create masterpieces with their Apple Pencil. The fact that you can get that feature without having to spend on a new Pencil is definitely a huge thing. The A10X processor, and hopefully more RAM, has the potential to offer you more layers and more digital space for your canvas.
If, however, you are the type that values actual physical space over portability, you might want to upgrade to the new iPad Pro 12.9, the 2017 edition. It has basically all the same features but at a larger scale, size-wise. The iPad Pro 10.5 may have a slightly larger screen, but the difference with the 9.7-inch model isn't that significant in that regard.
Media consumer: Maybe
This is a tougher sell. That refresh rate is definitely enticing, but here's the deal: the iPad Pro won't always be using that. In most cases, it will clock down to 60 Hz, even 24 Hz, so the benefits aren't as palpable. The True Tone color feature is nothing new to iPad Pro 9.7 owners, who have always loved the smaller iPad for its multimedia prowess while still keeping the size manageable.
Road warrior: Yes
These are the people who live and die by how much they can do on their on-the-go device. The combination of iOS 11 and the all-new A10X processor definitely gives the iPad Pro 10.5 more muscle for heavy-duty tasks. Of course, you will be limited by the apps available, but there are tons of those ready to meet your content creation and document editing needs.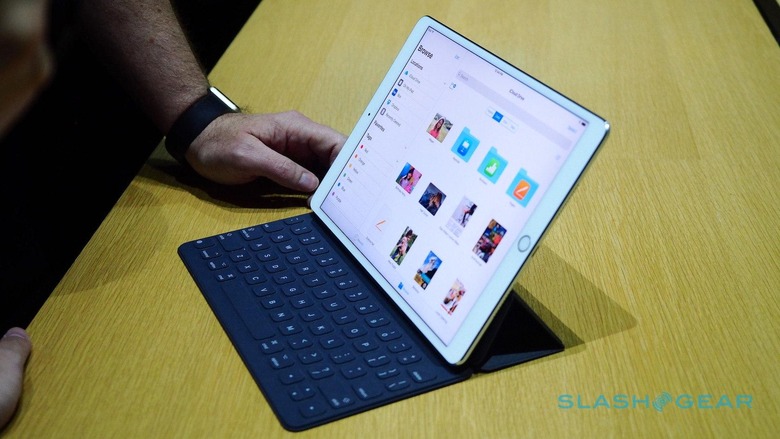 Mobile writer: No
This might sound ironic given the above, but this one special kind of road warrior whose bread and butter is the keyboard. And this is where both the 9.7 and the 10.5 models falter a bit. The newer model's new Smart Keyboard, which you do have to buy again, doesn't have much of an advantage over last year's gear. You might be better off investing in a better, more comfortable keyboard and keep the iPad Pro 9.7. Unless, of course, you find the 9.7-inch iPad Pro's Smart Keyboard to be no problem at all.
Everyone else: No
Unless you have a specific use case like the ones above, you probably won't really need to upgrade as soon as the iPad Pro 10.5 hits the market, or even much later. If you bough the 9.7-inch iPad Pro as a general purpose work and play tablet, with a bit of scribbling or doodling on the sides, the older iPad will still serve you well. No sense in dumping it now or, worse, owning two at the same time.
Final Thoughts
The iPad Pro 10.5 is admittedly a testament to how much Apple can still squeeze out a bit of innovation and progress in a device category long thought dead. It won't, however, be for everyone, especially those who already lovingly possess a 9.7-inch iPad Pro. That said, one of the benefits of Apple's devices is their resale value. So if you can justify the cost of a new iPad Pro 10.5 and its Smart Keyboard, or at least have the resources for one, knock yourself out with what is Apple's most powerful but also most portable iPad to date.