The Apple TV 1st Gen is about to lose iTunes Store access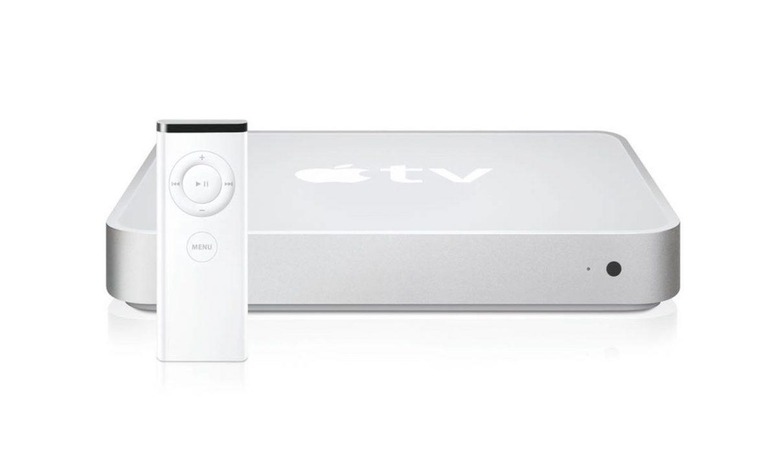 If you've been putting off upgrading your Apple TV first-generation, it might finally be time to relinquish the aging set-top box. Apple has warned owners holding out with the original media streamer that, as of May 25, security changes will cut the gadget off from the iTunes Store. That means no more new shows, and no ability to download shows you've already purchased.
The change, detailed in a new iTunes Store support document, is being made for security reasons, Apple claims. While it's unclear what, exactly, is altering, the end result will be that the first-generation Apple TV – as well as iTunes running on Windows XP or Windows Vista PCs – will no longer have access to Apple's media download store.
Content already downloaded will continue to play, Apple points out. However, if you've purchased TV shows, movies, or music, you won't be able to re-download them to a Windows XP or Vista PC running iTunes, or to an Apple TV (1st Generation). PC users will need to be running Windows 7 or later after May 25 in order to access the iTunes Store, while Apple TV users will need a second-generation box or newer.
Although it has the same name as the current Apple TV, the first-generation set top box took a considerably different approach in its architecture. Back in 2007, when Apple first launched it, home internet connections couldn't be counted on to necessarily deliver the sort of bandwidth required for live streaming of TV shows and movies. Instead, the box included a 40 GB hard-drive – with a 160 GB model swiftly following – that could be used to download content in advance and then watch it regardless of the internet connection.
Come 2010, and Apple released the second-generation Apple TV. That ditched the hard-drive in favor of a smaller amount of flash storage – along with a switch to the same design language that Apple still uses today – and a reliance on faster internet connections for streaming content rather than downloading it. That same architecture has been adopted in all recent updates, up to and including the Apple TV 4K fifth-generation model that was released in September 2017.
The writing has been on the wall for the Apple TV first-generation for some time, mind. Back in September 2015, Apple classified the box as "obsolete/vintage" and ceased customer support and servicing for it. Two years later, iTunes 12.7 dropped the ability to sync and stream with it, too.