The Amazing Chrome Calculator Belt Buckle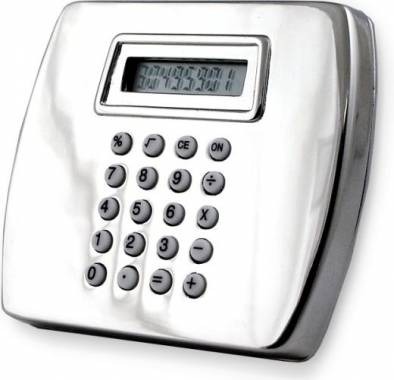 If you're looking for that extra special accessory to really finish off an outfit, then this one would be, well "special". I don't care how old you are now, this belt buckle will still get you beat up.
The Amazing Chrome Calculator Belt Buckle has basically created a new and improved version of the 80's calculator watches. Of course just because it's improved and has a chrome finish still does not make it cool. Granted you con any chick punk star into wearing one then all bets are off. Somehow girls get away with the nerdy accessories way more than the guys do.
The site doesn't give any dimensions which would be really helpful, it could be the difference between the size of a rancher's belt buckle and the size the rest of the world wears. Each one is priced at $9.99.
calculator belt buckle for super-duper-geeks
[via technabob]