The 5 best Galaxy S8 phone cases released so far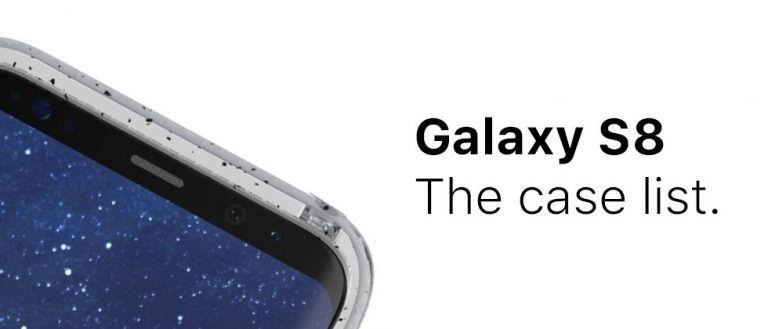 Partners of Samsung have brought out their big guns when it comes to Galaxy S8 cases and Galaxy S8 Plus cases this week. These cases are first to store racks – and they come from brands we know and trust. This first collection of cases we're running down works with legacy understanding of defense power and durability as well as comfort and aesthetic appeal. For both the Galaxy S8 and the Galaxy S8+ (or S8 Plus, however you like it), these are the best of the best.
Of note is the fact that this is not a review article, it's a list of cases that we're collecting based on previous experience. These cases have all been tried and true tested on other smartphones, so there's really no reason why we should expect that they'd be less than excellent with the Galaxy S8 family of devices. In the future we'll bring you another more up-close-and-personal review of cases and other accessories.
We have a full-powered Samsung Galaxy S8 Review for inspection by you, the reader, as well. This review covers both the Galaxy S8 and the larger version of the device, the Galaxy S8 Plus. Both devices feature most of the same gear – they're two peas in a pod.
1. Speck Presidio Grip
For the lover of the grippiest of cases – like a nerf ball, only tougher – there's the Presidio Grip case from Speck. We've grown to trust Speck cases as they've been hitting every major smartphone release for the past half-decade without fail. With the Presidio Grip, $40 gets you a case in one of 5 color combinations – slim and quite tough.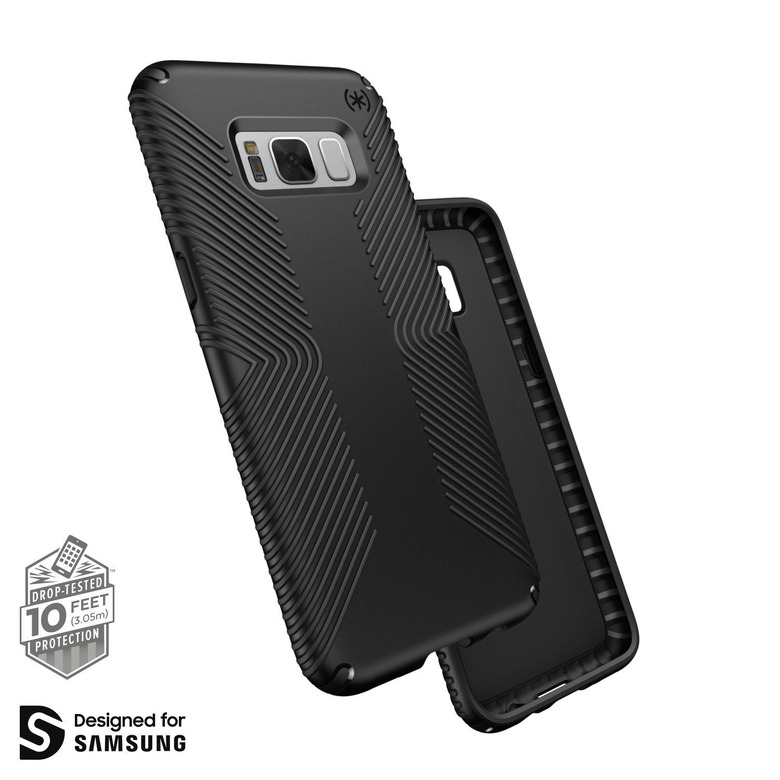 2. UAG Pathfinder Series
The folks at Urban Armor Gear make cases that are over-the-top protective of the devices they keep encased. This model meets military drop-test standards (MIL STD 810G 516.6), which means you can drop it with more fear for the surface you've dropped it onto than the smartphone that's dropping. This case comes in three colors for $35 USD: white, black, or rust.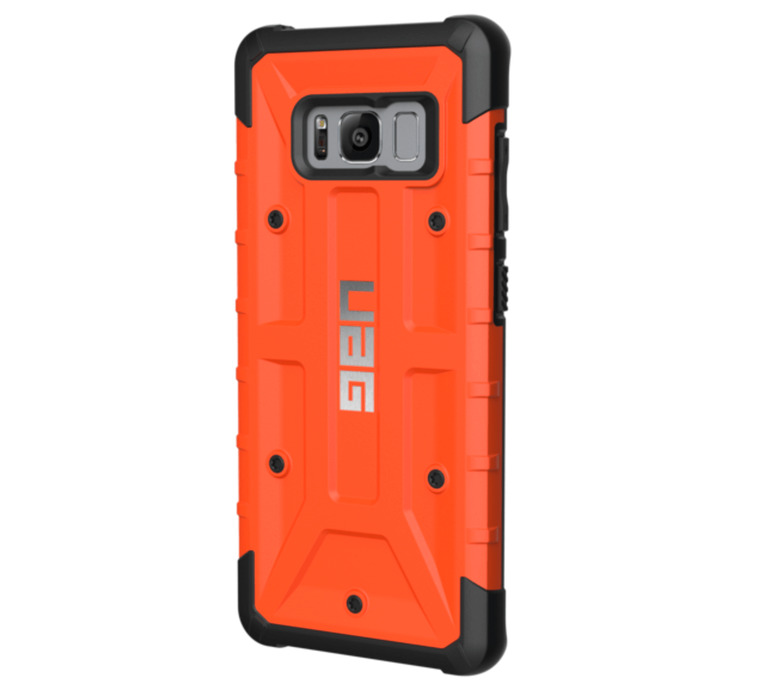 3. OtterBox Defender Series Realtree Case
Easily the most BOLD statement of a case in this top 5 of ours is a collaboration between OtterBox and Realtree. This case lets users "stand out of the crowd and blend in outdoors." Just don't let it fall into foliage while you're out hunting. As with all OtterBox products, this one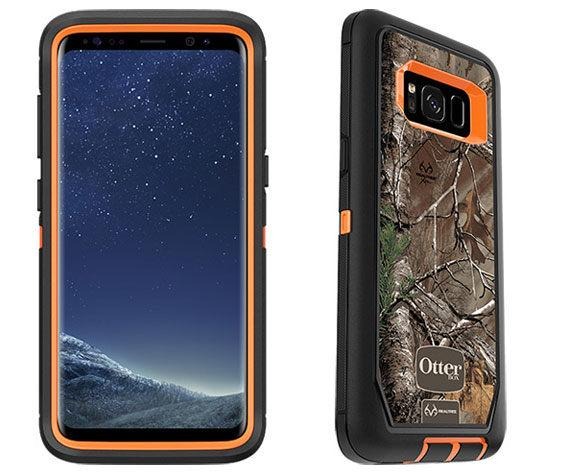 4. Tech 21 Evo Check
The version of the Evo Check we're looking at here is the "Active Edition" – in this case that means it has sparkles... and 3m drop protection. This brand uses some of the most radical bouncy impact-resistant materials in the industry to protect devices of all sorts. This case comes in transparent (white) or turquoise for $40 USD.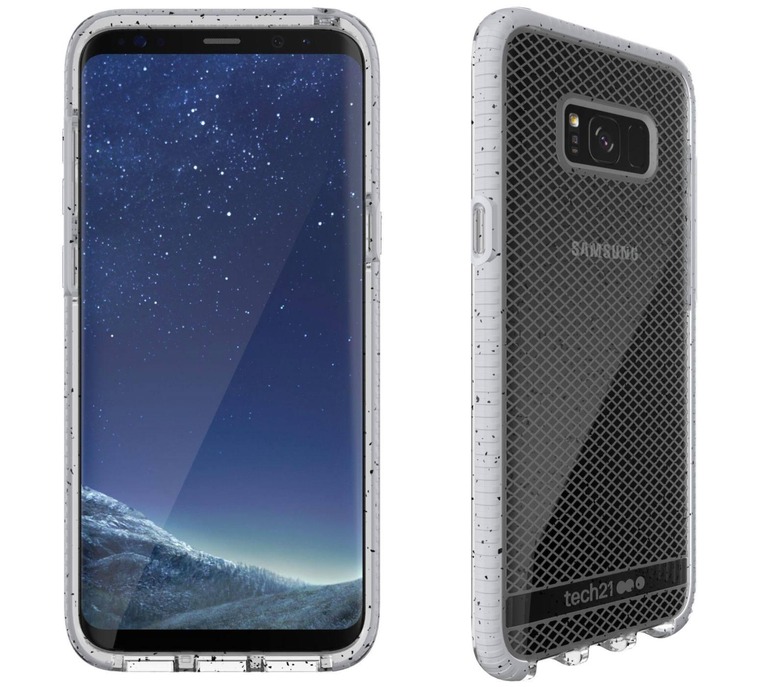 5. Spigen Thin Fit
Perhaps the most color-accurate and design-accentuating case in the bunch is the Thin Fit case from Spigen. The folks at Spigen have made matched-color cases and accessories for quite a few devices over the past several years, and here continue to be some of the most aesthetically pleasing device protectors on the block. Three cases come in this series for $15 USD each: Black, Gold Maple, and Blue Choral.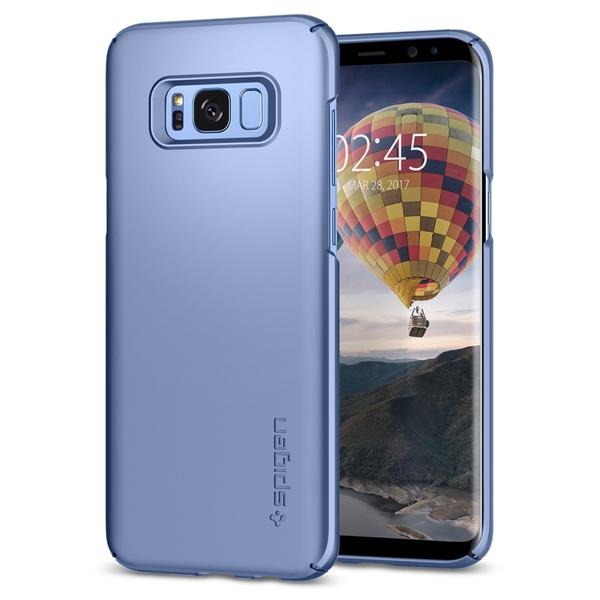 Wrap-up
The five cases listed above are the tip of the iceberg when it comes to awesome or otherwise odd cases released with this smartphone generation. Stick around SlashGear to see what else is popping up. We'll have some hands-on review action with the Galaxy S8's many cases sooner than later!