The $4 smartphone is real, and it could change the world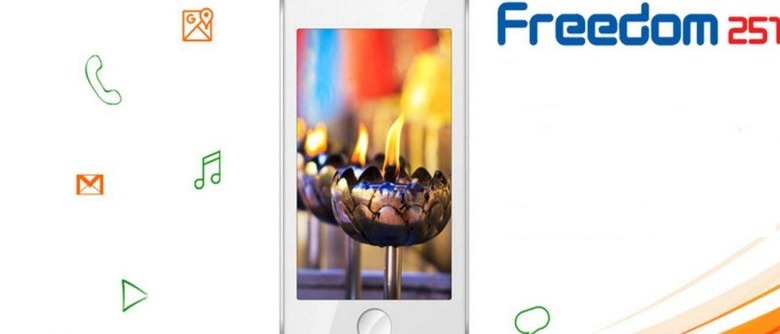 In a market as competitive as smartphones, you can bet that every once in a while a company is going to come around and shake things up. Today that company seems to be India's Ringing Bells, which has announced that it will begin delivering its Freedom 251 smartphone to eager consumers on June 30. What's making these customers eager isn't the phone's list of specifications or some form of brand loyalty, but rather the handset's price – coming in at Rs 251, this phone is sporting a price tag that's a whopping $3.70.
There were no misplaced decimals in that figure, as Ringing Bells is indeed rolling out a smartphone that costs less than $4. An insane figure to be sure, and it shouldn't come as much of a surprise that Ringing Bells CEO Mohit Goel says the company will be taking a loss on each handset sold. The goal here is volume, and Ringing Bells definitely has the inventory: Goel says that his company has 200,000 handsets to deliver to consumers at the end of this month.
The Freedom 251 offers a four-inch qHD display, 3G capabilities, a 1.3Ghz quad-core processor, 8GB of internal memory, and an 8MP rear shooter. Add to that an 1,800 mAh battery and 1GB of RAM, and you can see why the spec list isn't the main attraction here. Still, for $4, it's hard to complain about the specifications no matter how lackluster the final list may be.
It would seem that a fairly large number of Indian consumers agree with that notion, and it isn't hard to see why. As smartphones become more and more advanced, their price tags keep inflating. Carriers here in the US are happy to waive the upfront cost of a device in return for monthly payments tacked onto your wireless bill, but many consumers are discovering that larger monthly bills aren't exactly a good alternative to the subsidized phones of the past. In the end, you're left with two choices: pay a ton of money upfront to buy the phone outright or opt for monthly installments and dread opening your wireless bill month after month until the phone is paid off. It's not really a pleasant decision to be faced with making.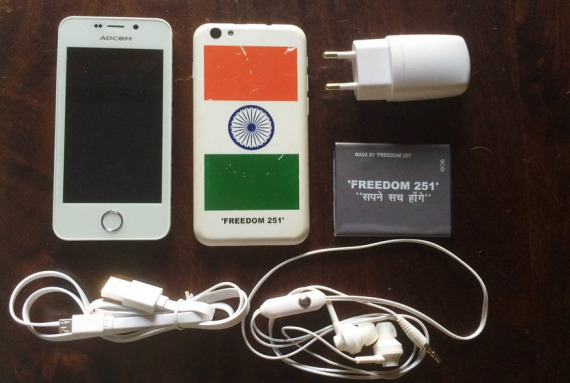 That's what makes the Freedom 251 so appealing, though. For someone who just needs a smartphone to do a few simple things – making calls, sending texts, checking email, and some light web browsing – the phone may just be good enough. It's not as if you can really go wrong for $4, either. If the phone's a total bust, you're not out much money, and if it does what you require of it, then you just saved a ton of cash while landing a phone that meets your needs.
We also need to consider that this phone is launching in India, which is one of the largest smartphone markets in the world. In places like China and India, high-end phones seem to take a backseat to more budget-friendly devices, and smartphone manufacturers are feeling that pinch. American and European consumers might go crazy for the latest and greatest, but it's going to be increasingly difficult to ignore two of the largest smartphone markets, which often seem willing to sacrifice flair and power for utility and value.
With that in mind, the Freedom 251 might just end up being a hit. Ringing Bells is certainly betting on it, as it expects to sell 200,000 units each month from here on out. Will it be a bust or will it be a winner? That remains to be seen, but what's clear at this moment is that we should absolutely pay attention to Ringing Bells and its new handset. If it manages to succeed, it could have big implications for the smartphone market.