The 2020 Rezvani Tank X is a 1,000 hp EMP-proof vision of our Mad Max future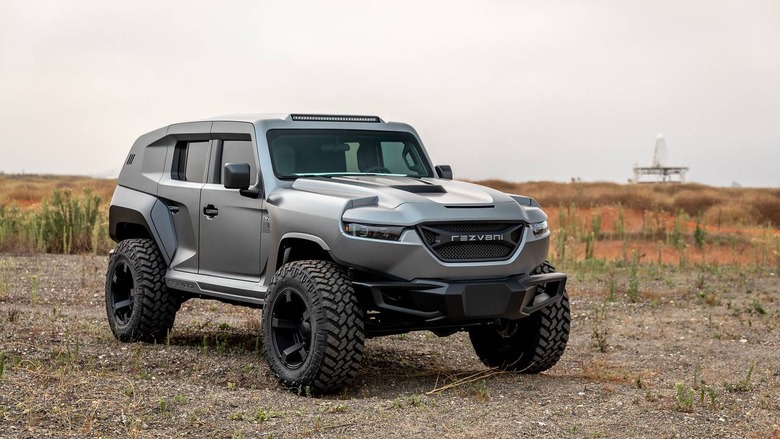 The idea of a six-figure extreme SUV with electro-magnetic pulse protection might've seemed ridiculous, but with chatter of a rogue nuclear explosion in Russia we're all of a sudden a whole lot more interested in the 2020 Rezvani Tank. The latest iteration of the "tactical urban vehicle" from Rezvani Motors, the new Tank pairs its movie set looks with a very unusual options list.
Rezvani has made a name for itself at auto shows with its outlandish trucks, borrowing military styling and features, injecting a shot or two of sci-fi movie design excess, and then offering the road-legal result for sale. This new 2020 Tank is completely reworked from the old version, but the core ethos remains the same.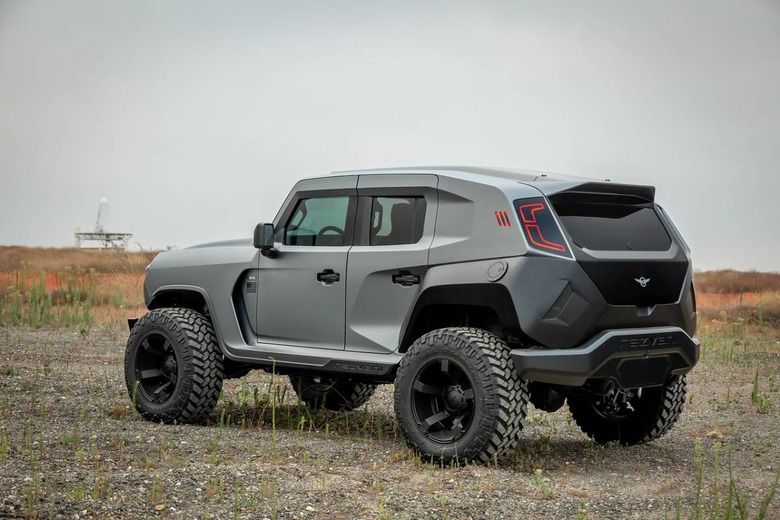 Nothing quite sums up that ethos like the 2020 Rezvani Tank X. Under the hood is the same 6.2-liter supercharged V8 engine that Dodge uses in the Demon, only here Rezvani has tuned it to over 1,000 horsepower. It's paired with an on-demand four-wheel drive system, and huge 16-inch brands with 8-piston calipers.
The regular 2020 Tank almost seems normal, then, with its choice of a 3.6-liter V6 making 285 horsepower, or a 6.4-liter V8 with 500 horsepower. It gets a 4-inch lift with 2.0 FOX Shocks as standard, while the Tank X gets the off-road package which kicks that up to 2.5 FOX Shocks and a remote reservoir as standard. Both can be fitted with an off-road extreme package, that raises the lift to 6-inches and adds 3.0 FOX Racing Shocks with RAS.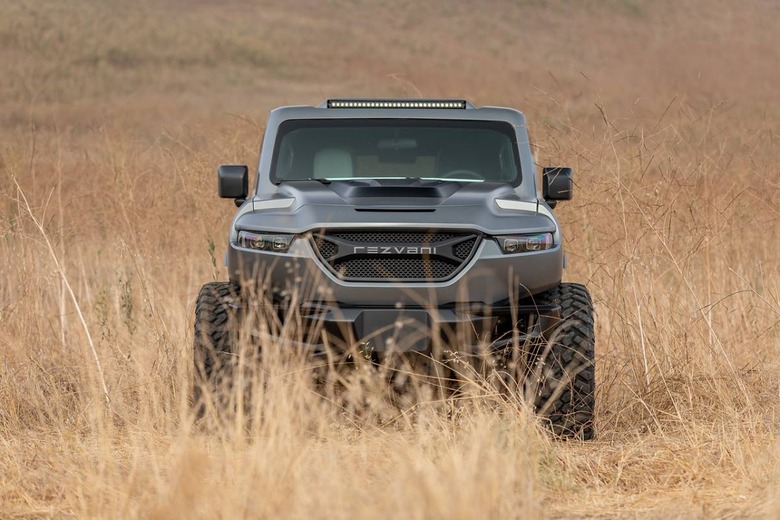 20-inch wheels are standard, but the Tank X adds a sport exhaust system that's optional on the Tank. However that's the relatively sensible end of the options Rezvani has available.
$5,500 gets you a full FLIR thermal night vision system, which can show heat vision of the world around you. High-intensity LED lighting adds to the regular LED headlights with a super-bright bar across the top of the windshield. But it's the $2,500 EMP Shield that's most bizarre – and appealing. Designed to protect the Tank's electrical system in the aftermath of a nuclear explosion, Rezvani says the system can withstand more than forty such EMP strikes.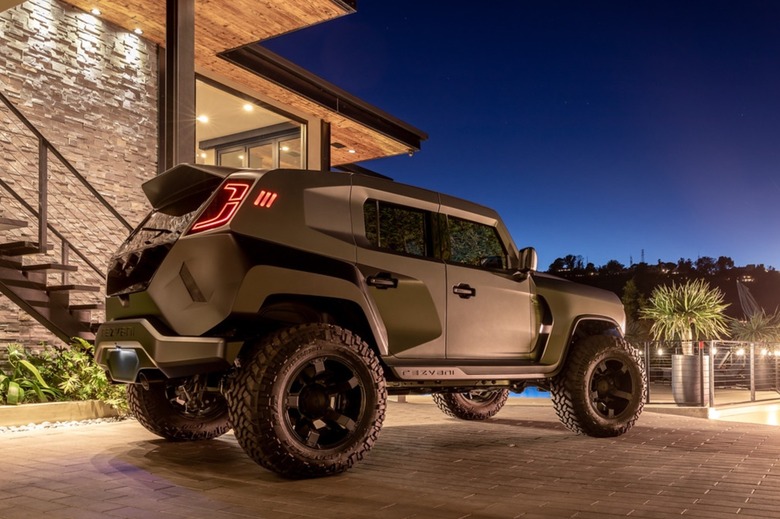 That's probably overkill for running the kids to school or heading down to Costco, but Rezvani's audience probably isn't afraid of some excess. The 2020 Tank is available to order now, priced from $155,000, while the 2020 Tank X starts at $349,000. A Tank Military Edition, which is also bullet-proof, starts from $295,000.