If you won't consider dropping off the kids at school without at least 1,000 horsepower under the hood of your SUV, or brave the local Target without military-grade electromagnetic pulse weapon protection, happily there's finally the truck for you. Rezvani Motors has become a mainstay at auto shows with its outlandish and eye-catching Tank SUV, and now there's a new model which promises something that wouldn't look out of place in the Batcave.
It's the 2020 Rezvani Tank, and while the name might be the same as the automaker's old model, the truck itself is all-new. As before, the idea is to make something with more than just military-inspired styling, capable of tackling off-road terrain while not sacrificing too much in the way of on-road manners.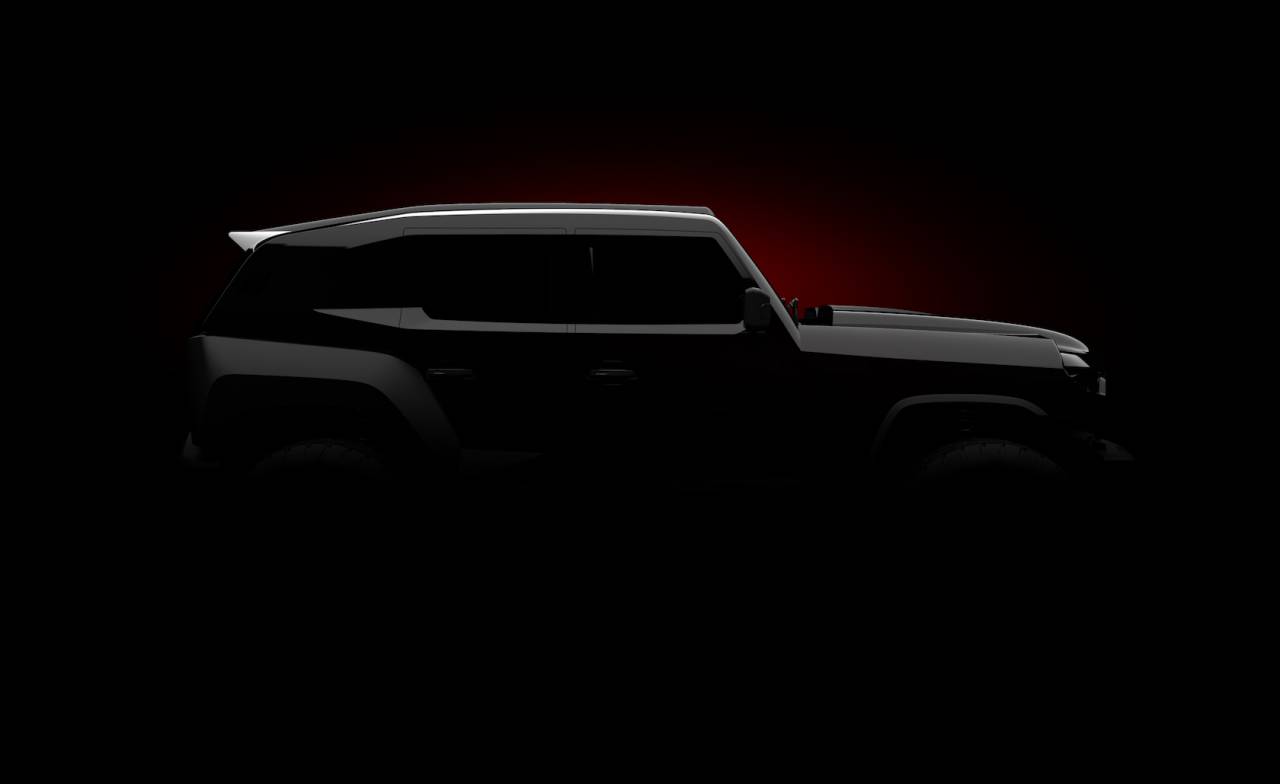 The 2020 Tank's full reveal won't be for another few weeks time, but Rezvani is already sharing some details. It's a body-on-frame design, with a steel frame supporting both the custom body and a choice of engines. Top of the list will be the ridiculous 6.2-liter Supercharged V8 HEMI that's typically found inside the Dodge Demon. In the Tank X, it'll be tuned for more than 1,000 horsepower, Rezvani says.
"The design was inspired by extreme off-road concepts typically never seen on the road," CEO Ferris Rezvani says, "but is completely street legal and ready for production to be able to be driven and enjoyed as a daily driver." So far we only have these three partial shots to go by, but figure on a mixture of crisp lines and sculpted curves that should get you more than noticed on the road.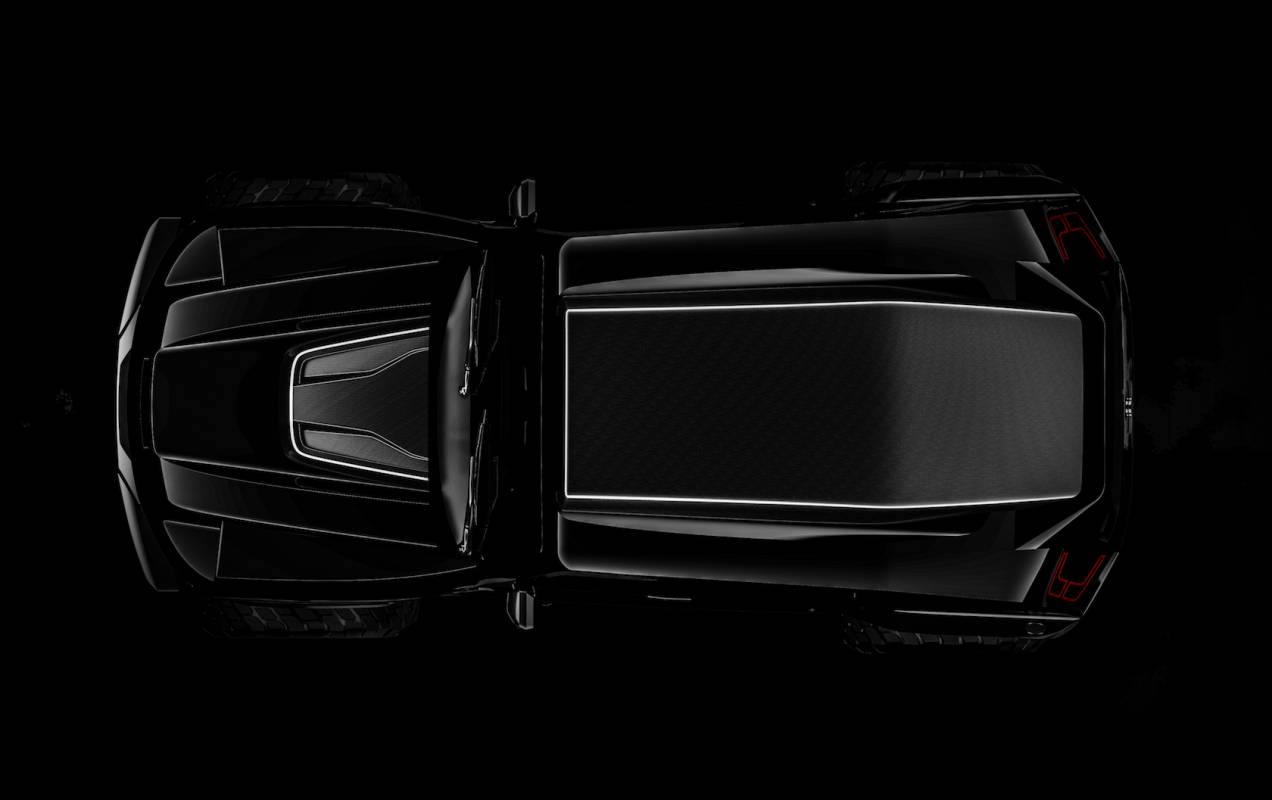 Should you find yourself coming in for some bad attention, the new Tank may well have you covered there, too. For a start there's standard, military grade EMP (Electromagnetic Pulse) protection. That, Rezvani promises, will protect the SUV's electronic systems from E1, E2, and E3 electromagnetic pulses.
Other security features will be carried across from the old model, shown below. The previous Tank X, for example, was offered with high-intensity LED lighting and a night-vision system that can track objects by heat. On the Tank Military, meanwhile, there was even protection like bullet-proof armor, a smokescreen, run-flat tires, a self-sealing fuel tank, and electrified door handles.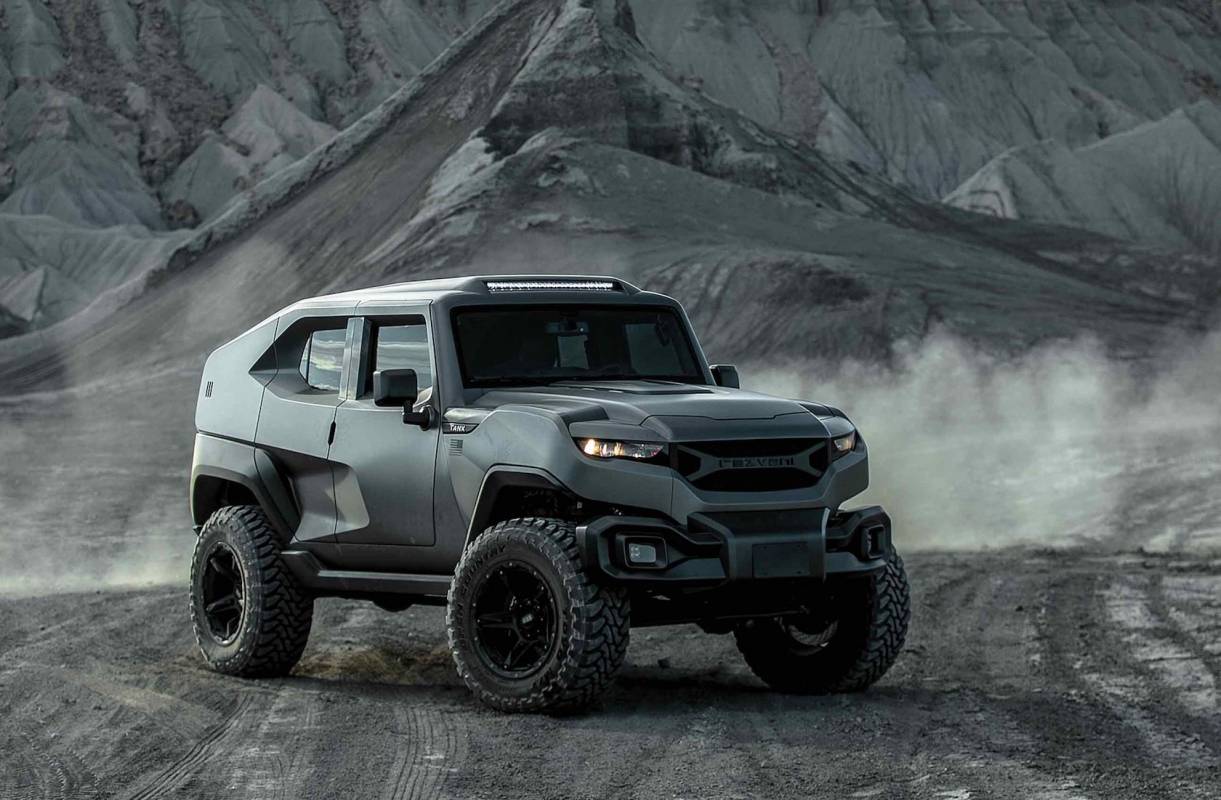 It may well be a little much even for the mean streets of LA, where we suspect what few 2020 Tank trucks are produced will likely end up. Still, we can't deny that there's a part of us glad to see oddball experimentation still going on in the auto industry: after all, the USSV Rhino GX needs some competition in its tongue-in-cheek bid to be "the perfect family car."
The 2020 Tank will be officially launched over the summer. Pricing is yet to be confirmed – you can secure your spot in line with a $2,500 deposit now – though its predecessor started at $165,000.