The 2020 MINI Cooper SE isn't going to win over EV critics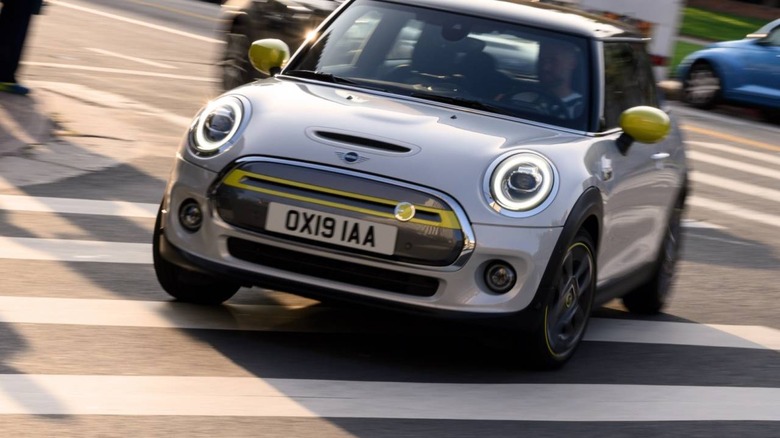 BMW has revealed the first all-electric MINI, though the 2020 MINI Cooper SE may not be the EV you were hoping for. Joining the existing plug-in hybrid in the line-up, the distinctive Cooper SE promises punchy performance from its 181 horsepower front-wheel drive powertrain, but range is looking underwhelming.
MINI doesn't have US EPA figures yet, but in European testing it's quoting 146 miles for the Cooper SE standard and 168 miles for the Cooper SE long-range. Along with the 181 hp you'll get 199 lb-ft of torque. 0-62 mph comes in 7.3 seconds, BMW says.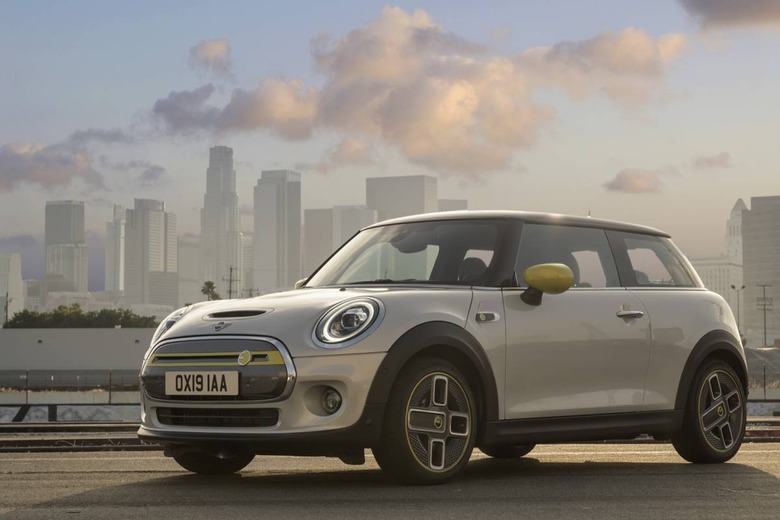 They're hardly inspiring numbers. A Chevrolet Bolt EV, for example, is rated for 238 miles on a charge; a Tesla Model 3 Standard Range Plus does 240 miles and 0-60 in 5.3 seconds. Things are only likely to get less impressive when the US testing is complete, too, as EVs typically get worse range on the EPA's cycle than they do in its European counterpart.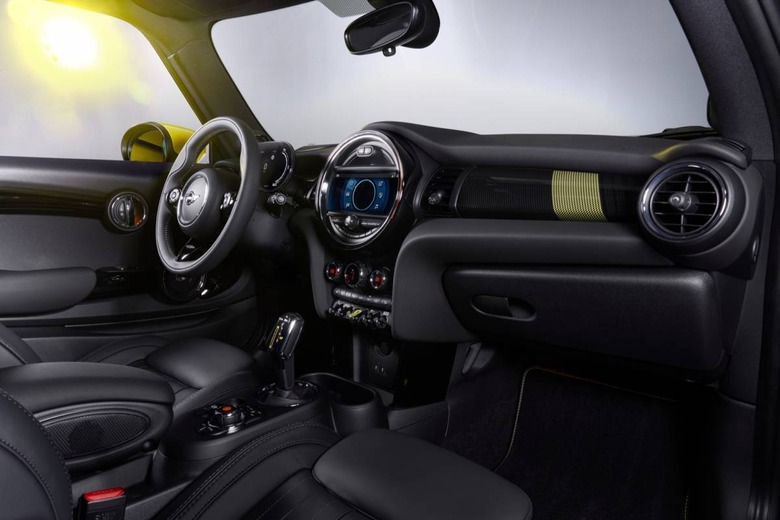 BMW is clearly counting on MINI fans driving sales. The Cooper SE is based on the 3-door model, with its electric motor under the hood and the 32.6 kWh battery a T-shaped block under the floor. That means a lower center of gravity than the gas version of the car, but also no reduction in trunk space. Still, it's 319 pounds heavier than a Mini Cooper S 2-door hardtop.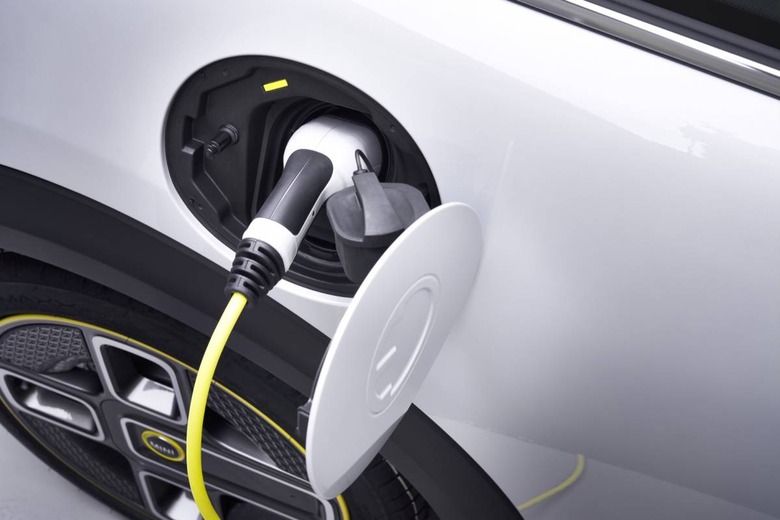 Outside, the charge port is above the right-hand rear wheel, and gets a door with an embossed MINI Electric logo. Yellow highlights are on the tailgate and front radiator grille, along with the side indicators. The front grille itself is closed off, and is flanked with LED headlamps. Optional 17-inch aerodynamic wheels have an asymmetrical design, while the standard wheels come in at 16-inches.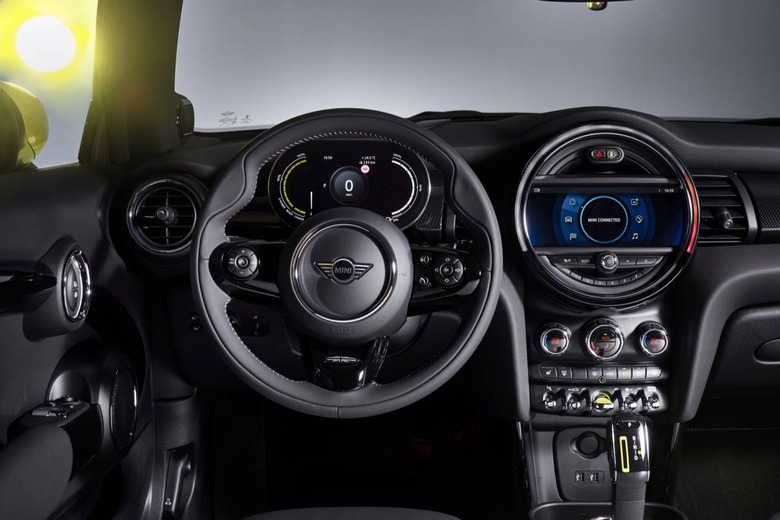 Inside, meanwhile, there's a controller to switch between four drive modes. Sport tightens up the steering and makes the electric drive more eager than the standard MID mode; GREEN and GREEN+ modes focus on efficiency. In GREEN+ mode, for example, HVAC and seat heating are either limited or deactivated to save power. There's also a separate control to switch the regenerative braking between intense and low levels, to adjust how rapidly the Cooper SE slows when you lift off the accelerator.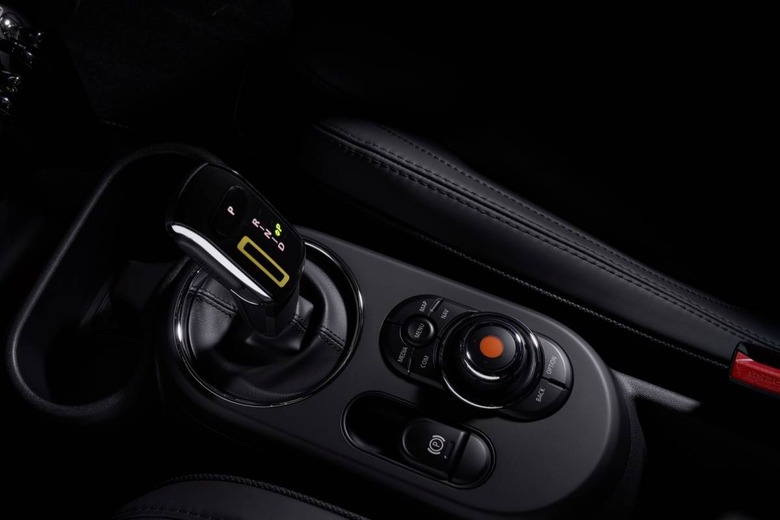 The instrumentation uses a 5.5-inch color display, and there are custom graphics and navigation as standard; the latter can show potential range based on the current battery level. Level 2 7.4 kWh charging is supported, as is up to 50 kW on a DC fast charging station. With the latter, a 35 minute charge is good for 80-percent of the battery.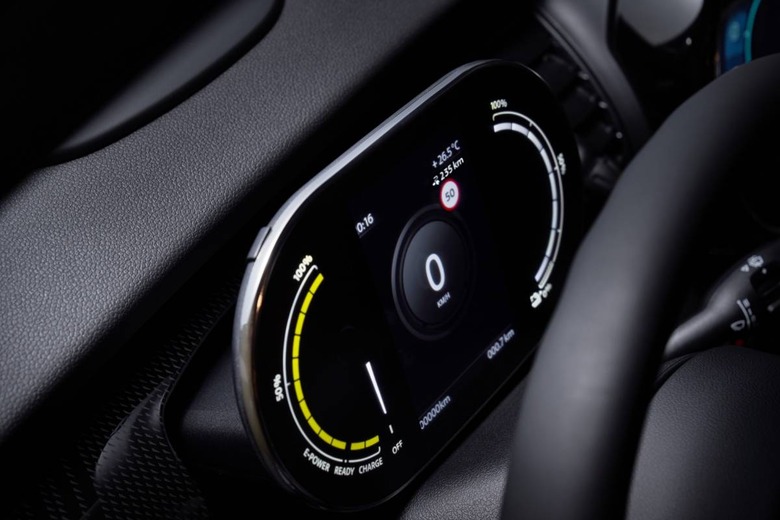 MINI – and BMW more broadly – has been promising an electric version of its urban favorite for some time now, though the Mini Cooper SE doesn't stray too far from what we've seen before in BMW's stable. Its specifications aren't all that different to the BMW i3, for example: that pretty much matches the new MINI EV for speed and range.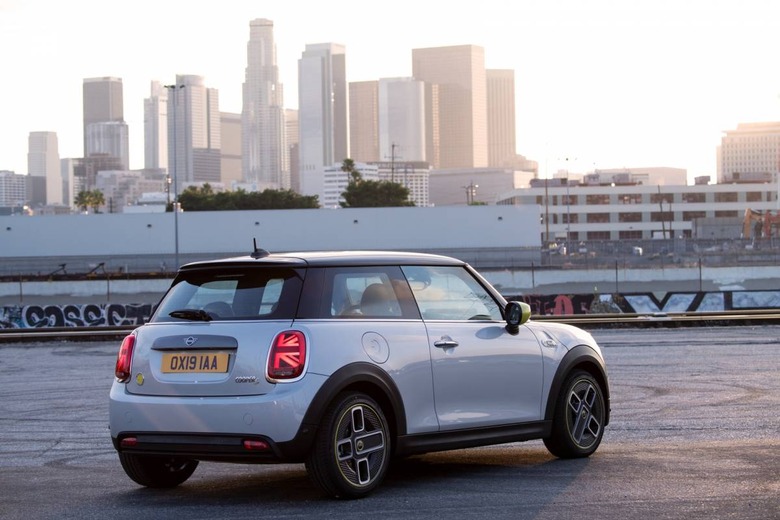 That may not be enough, when you consider how fierce the small EV space is getting. BMW says the 2020 MINI Cooper SE will start at around $35,000 with a healthy level of standard equipment, but it'll take more than brand to lift the car out of the growing segment.