The 2020 Corvette Stingray spec we'd pick involves a compromise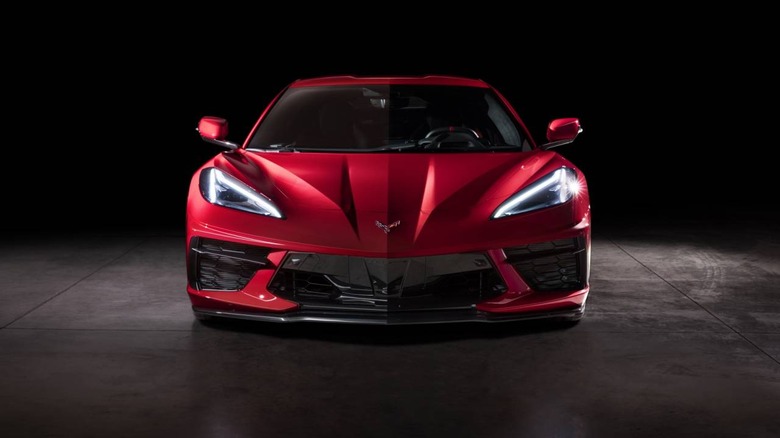 There's no denying the 2020 Corvette Stingray is affordable, with Chevrolet flipping expectations of its mid-engined sports car, but there's a tough decision involved when it comes to bragging rights. Unveiled last month, the new Corvette C8 promised to be not only powerful with its 6.2-liter V8 but relatively attainable, too.
That's something many were skeptical of, only to be pleasantly surprised when Chevy announced full pricing for all of its initial 2020 Corvette Stingray trims. Far from the $70k+ car some would-be owners feared, the new Corvette actually kicks off at under $60,000.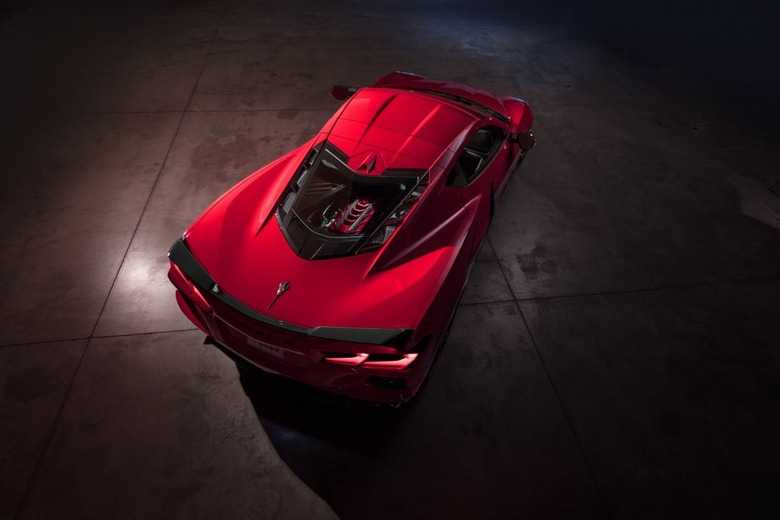 $59,995, in fact, including destination. Not bad at all for 490 horsepower and 465 lb-ft of torque. Even without a manual transmission option, we were impressed.
That's not to say there isn't still a difficult decision to be made. Usually, the 2020 Corvette has a top speed of 194 mph, Chevrolet also confirmed earlier this week. That's impressive enough, but another $5,000 adds in the perennially popular Z51 Performance Package. Problem is, there's a compromise that comes along with it.
The advantage to the Z51 Performance Package is aerodynamics. With a performance suspension setup, electronic limited slip differential, front splitter, and rear spoiler, among other modifications, it cuts the 2020 Stingray's 0-60 mph time to under three seconds. That's more than a little surprising, given you could have a Corvette Stingray 1LT with the Z51 setup for under $65,000 in total.
Downforce, though, can be the enemy of top speed, and sure enough there's a penalty to be paid. You may get to 60 mph quicker, but as Chevy confirmed to Motor1, the Z51 Performance Package also comes with a reduction in the top speed. Still an impressive 184 mph, but not quite the same bragging rights.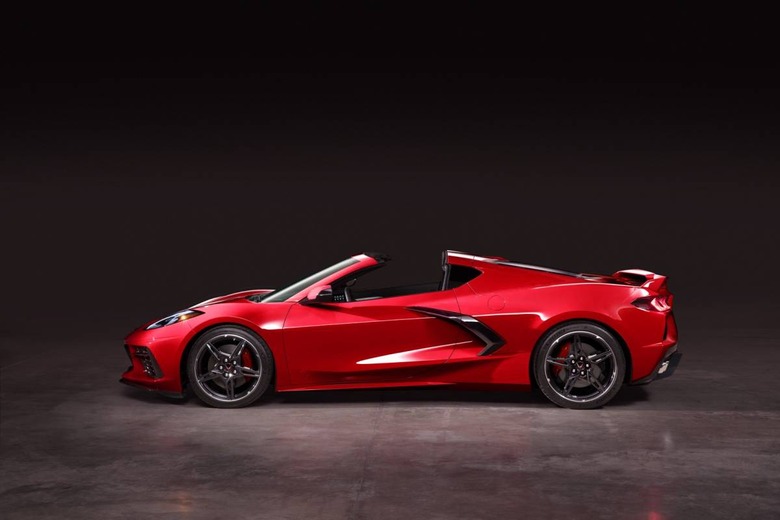 Should you be concerned? Unless you're renting a drag strip (or have a spare airfield to hand), probably not. Being able to say your shiny new 'Vette hits 194 mph in theory probably brings less value day-to-day than the Z51 Performance Package's improvements in grip. The larger front and rear E-Boost-assisted brakes, with their Brembo four-piston mono bloc calipers, and Michelin Pilot Sport 4S summer performance tires are also likely to make more of a difference.
For most drivers, then, the Z51 option is the box to check off when you're buying a 2020 Corvette. We'd probably also go for the $1,495 front suspension lift system, which can hike the nose of the car up when you reach a low curb or steep driveway. Anything to avoid scuffing that low front spoiler.