The 2020 Alfa Romeo Giulia and Stelvio get cabins to match their performance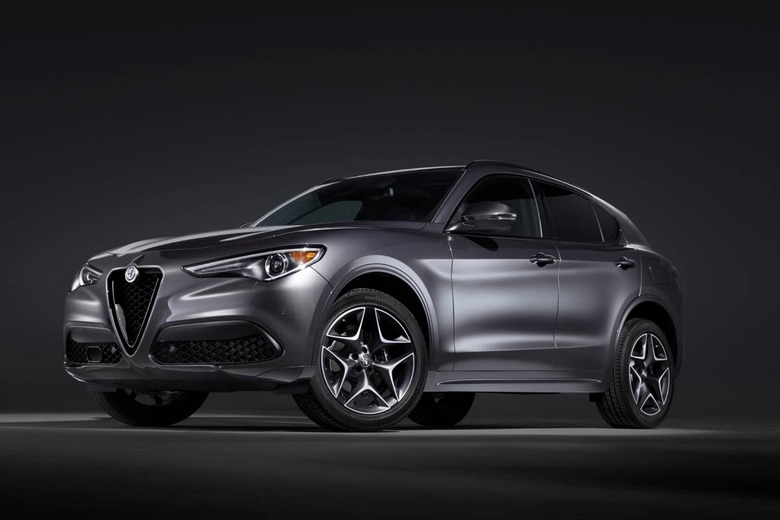 Alfa Romeo has revealed its 2020 updates for the Giulia and Stelvio, promising smarter technology, more active safety, and a cabin that better befits the name for the new model year. Making their debut at the LA Auto Show 2019, the 2020 Giulia and 2020 Stelvio – Alfa's sedan and SUV, respectively – tackle one of the lingering frustrations voiced by would-be owners.
The problem typically isn't power and performance. Even if you don't opt for the 505 horsepower V6 Quadrifoglio version of each car, Alfa Romeo's most potent, both the Giulia and the Stelvio aren't short on grunt.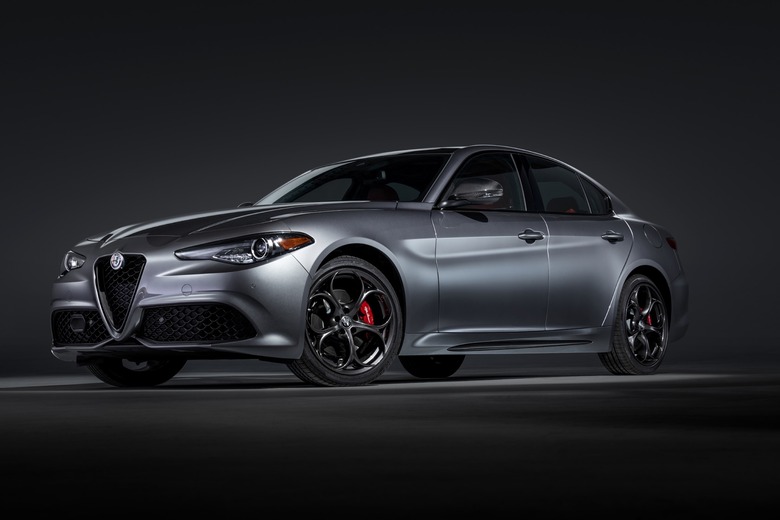 What's been giving potential drivers second-thoughts is the cabin finish and the technology. That's what has been addressed for the new model year, with cars expected to arrive in North American dealerships before 2019 is through.
So, there's a closer focus on the key driver touchpoints: those parts of the cabin you come into contact with every day. The center console is all-new, and there's a new leather-wrapped shifter, upgrades steering wheel, and a new phone storage nook with optional wireless charging. The rotary mode dial now has a knurled, aluminum-look finish.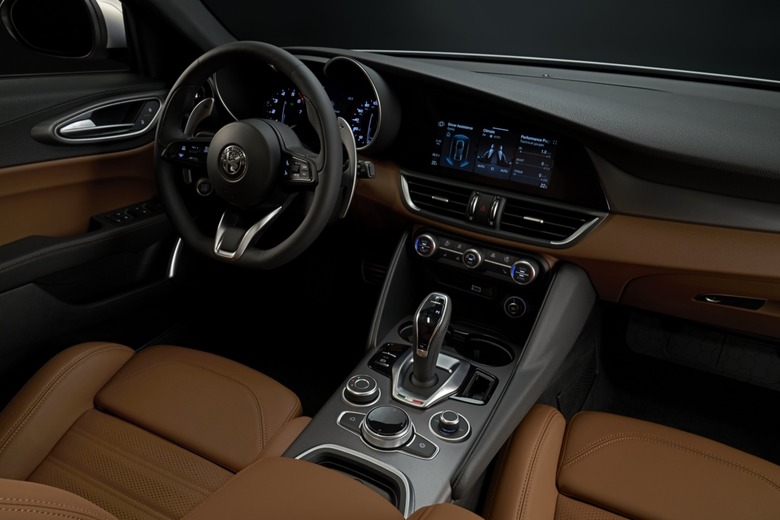 The infotainment system has been upgraded, with a new 8.8-inch touchscreen now fitted as standard on both cars. Alfa Romeo says it should be faster and that the graphics have been tidied up, too. Performance Pages, along with driver-configurable interactive widgets, are also included in the system. The driver's display is now 7-inches as standard, with a new layout.
SiriusXM satellite radio is fitted as standard, and there's a bundled 12 month subscription. You should be able to hear it better, too, courtesy of newly laminated front glass.
On the safety side, there's now a new Advanced Driver Assistance System (ADAS) Package with a variety of active tech. There's adaptive cruise control with highway assistance – able to hold the cars in their lane as well as keep pace with traffic – together with traffic jam assistance, and active lane-keeping assistance. Alfa throws in active lane departure warnings, active blind spot assistance, traffic sign recognition, and drowsy driver detection as well. The package also includes navigation.
On the Stelvio SUV, there's now a new body-color kit on Sport trim and above. That adds painted wheel flares, lower rocker panels, and rear fascia. A Dark Miron appearance kit is also available on the SUV's Sport trim, while the Stelvio Quadrifoglio can be had with a new exterior carbon fiber package.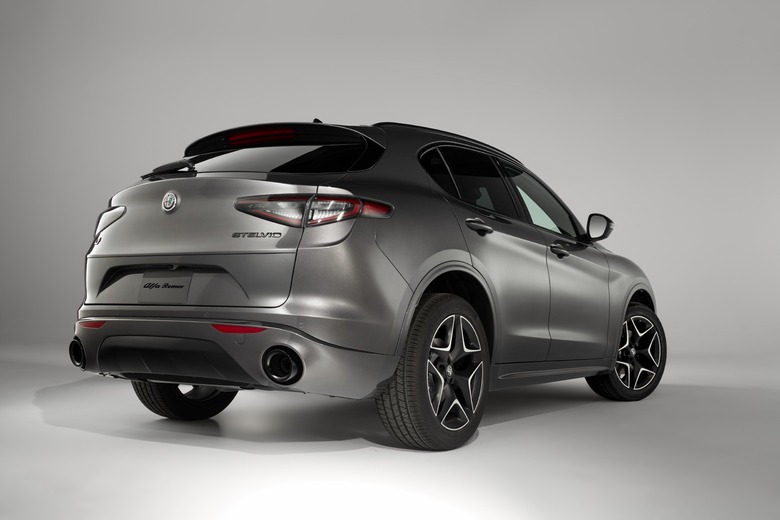 The 2020 Giulia is priced from $39,345 (plus $1,295 destination) while the 2020 Giulia Quadrifoglio is Fromm $74,445 (plus $1,595 destination). As for the 2020 Stelvio, that's from $41,345 (plus $1,295 destination), while the 2020 Stelvio Quadrifoglio is $80,445 (plus $1,595 destination).