The 2019 Acura RDX is coming: new style, engine, and tech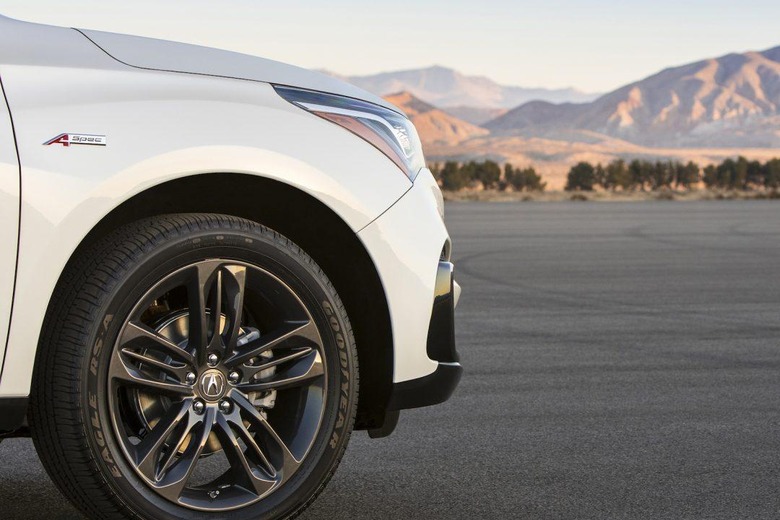 Acura is getting ready to reveal its newest SUV, with the completely reworked 2019 Acura RDX set to make its debut at the New York International Auto Show at the end of March. It's a big deal for the automaker, too: the RDX is one of its perennial best-sellers, and so it's counting on a good response, particularly in the US.
To make sure of that, it has taken a particularly US-centric approach to designing and engineering the 2019 RDX. For the first time, the SUV was designed and developed in America, with the Acura Design Studio in Los Angeles responsible for the shape of the new car. That, we'll have to wait until New York to see in full, mind, but Acura says it's "the beginning of a new era" for its design language.
Then again, we do have a pretty good idea of what the automaker has been up to. Acura showed off the "2019 RDX Prototype" back in January, and though it insists that it's not the final design of the new SUV, we're not expecting the production car to stray too far from what we saw.
Meanwhile, the engineering was done by Acura's team in Raymond, Ohio, and the new RDX will actually be constructed at the automaker's East Liberty plant there. It'll be joined by a new engine made in Anna, Ohio.
That's a 2.0-liter VTEC Turbo, more powerful than the outgoing engine, which will be paired with a 10-speed transmission, something Acura says is a first in the RDX's segment. It'll also see the return of Acura's Super-Handling All-Wheel Drive (SH-AWD) system to the RDX. That'll borrow some tricks from the NSX supercar, too.
The Integrated Dynamics System will use torque vectoring, allowing power to be shifted from wheel to wheel according to which has the most grip. It also promises to tighten up cornering, with the RDX allowing more power to the outside wheels in a turn.
The result, Acura promises, is an SUV that doesn't drive like one. There'll also be a new RDX A-Spec variant, with a more sporting appearance to match the claimed handling. Inside, the cabin will be inspired by Acura's Precision Cockpit concept, complete with the True Touchpad Interface. That maps a touchpad in the center console point-to-point with the large display atop the dashboard, which Acura says makes for more intuitive navigation.
We'll know more in just a few weeks time, with Acura pulling back the covers on the new 2019 RDX on March 28. It'll arrive in dealerships, meanwhile, midway through the year.