The 2018 Porsche 911 GT2 RS is supercar star of Forza 7 on Xbox One X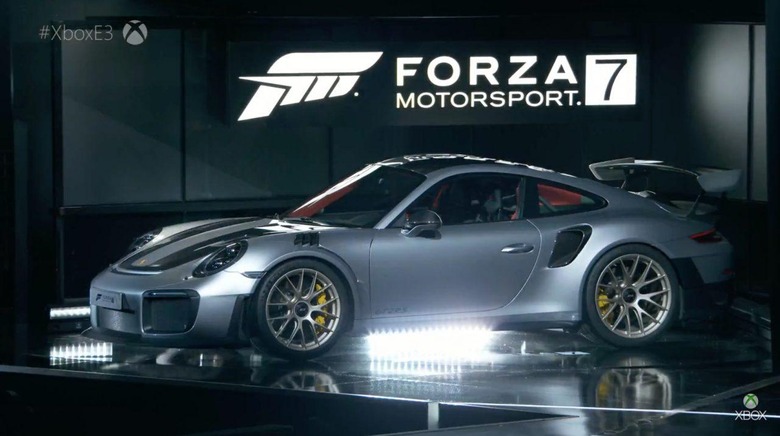 Microsoft may be showing off the new Xbox One X today, the next-gen console formerly known as Project Scorpio, but it's sharing the limelight with Porsche. The German automaker debuted a brand new car today at E3 2017, opting to bring the 2018 Porsche 911 GT2 RS on-stage as part of the Forza 7 reveal. It's the start of a six year deal between Porsche and the Forza team.
It's no tarted-up 911 with a fancy body-kit, either. Indeed, it's billed as the most powerful road-going 911 ever made. Under the outrageous bodywork is expected to be a 3.8-liter twin-turbo engine, giving a very different driving style to naturally-aspirated 911's, and a super-fast PDK transmission rather than a manual.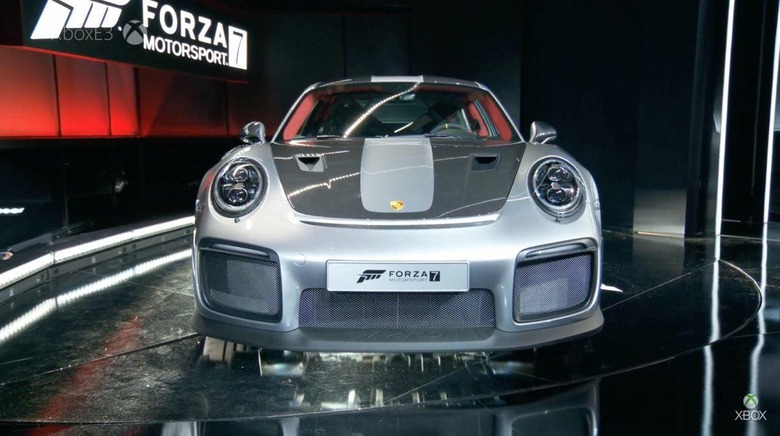 That's what you might hope, mind, given the heritage of the GT2 RS badge. The first version of the car was announced back in mid-2010, a lighter version of the standard GT2. In the works from around 2007, it packed 612 HP and 516 lb-ft. of torque.
Courtesy of a 150 pound weight cut over the regular GT2, it delivered 205 mph and a 0-62 mph time of 3.5 seconds. However, only 131 of the cars were sold in the US, and a further 10 in Canada.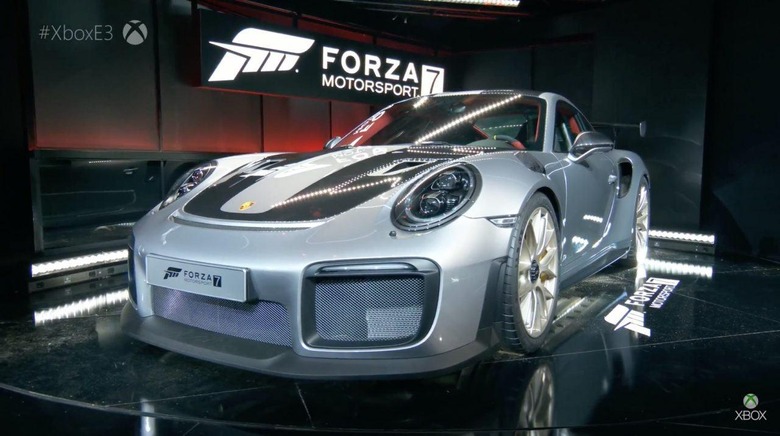 The 2018 911 GT2 RS is likely to be in similarly short supply, not to mention outrageously expensive to get into your garage. Porsche hasn't confirmed pricing or availability of the real-life car yet, in fact. However, Xbox One X owners will be able to get behind the wheel fairly easily.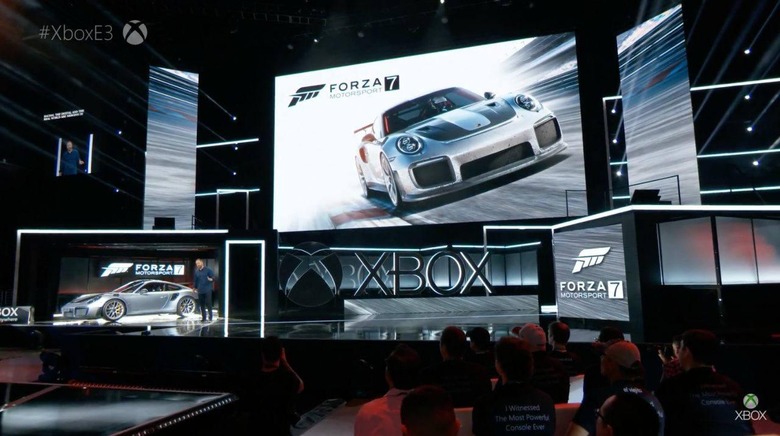 That's because it's part of the supercar line-up in the new Forza 7. Porsche had been a hold-out from the franchise, but earlier this year the two companies announced they'd be working together on a number of projects. They kicked off with the Porsche Car Pack for Forza Horizon 3, with seven of the automaker's most prestigious vehicles spanning classic racers through to modern supercars.