The 2017 Nissan GT-R NISMO is a track monster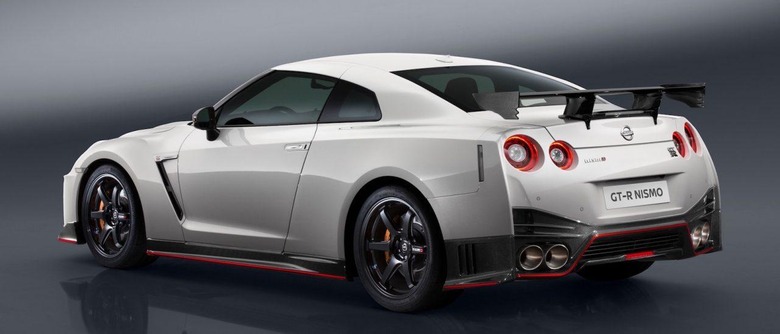 First came the 2017 Nissan GT-R, stepping up both power and luxury, and now comes the version we've all been waiting for, the 2017 GT-R NISMO. Making its debut today – and, fittingly, at the famed Nürburgring – the tuned-up coupe still musters the 600 horsepower of its sibling, courtesy of a 3.8-liter turbocharged V6, but adds greater stiffness, more downforce, and other tweaks that, Nissan claims, add up to "better overall balance" than its predecessor.
The larger, sharper grille of the standard 2017 GT-R has been kept, along with the more-reinforced hood, but the NISMO team has thrown in a new front bumper. That's made up of layers of carbon-fiber sheet, overlapping to create a stiffer component altogether.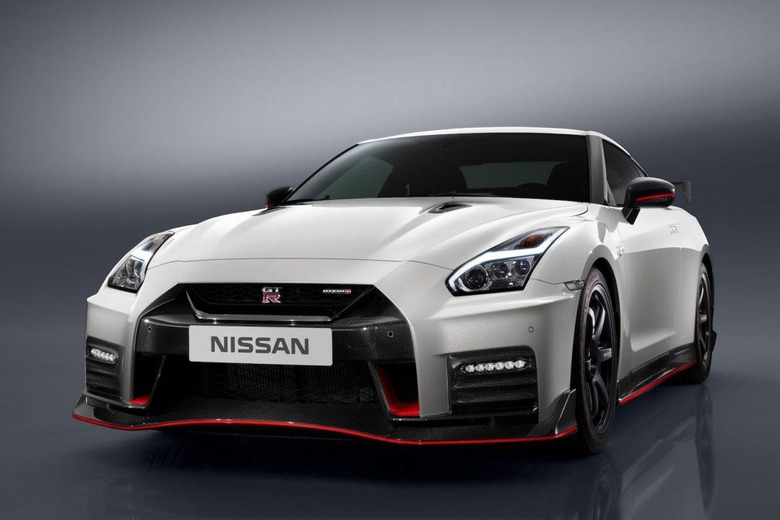 Thanks to improvements overall in body reinforcement, the NISMO tuners have tweaked the shock absorbers, springs, and stabilizers. There's now a special, NISMO-tuned shock for the Bilstein DampTronic, drive-adjustable damping system that, so Nissan claims, does a more effective job of putting power to all four of the driven wheels.
Meanwhile, the engine – dubbed VR38DETT – gets paired with a 6-speed, dual-clutch transmission, and a pair of high-flow, large-diameter turbochargers more commonly found in GT3 racers. Nissan's engineers hand-build the NISMO engine in Yokohama, Japan, before dropping it into the modified body at the company's Tochigi plant.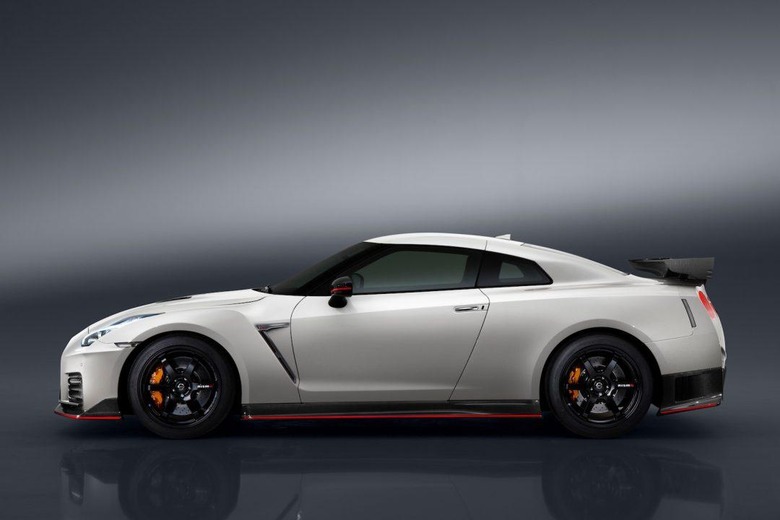 Inside the new car, there's the same 8-inch touchscreen, redesigned dashboard, and new steering wheel – the latter two wrapped with Alcantara – of the regular 2017 GT-R, though NISMO provides a pair of leather-trimmed Recaro seats with red synthetic suede inserts.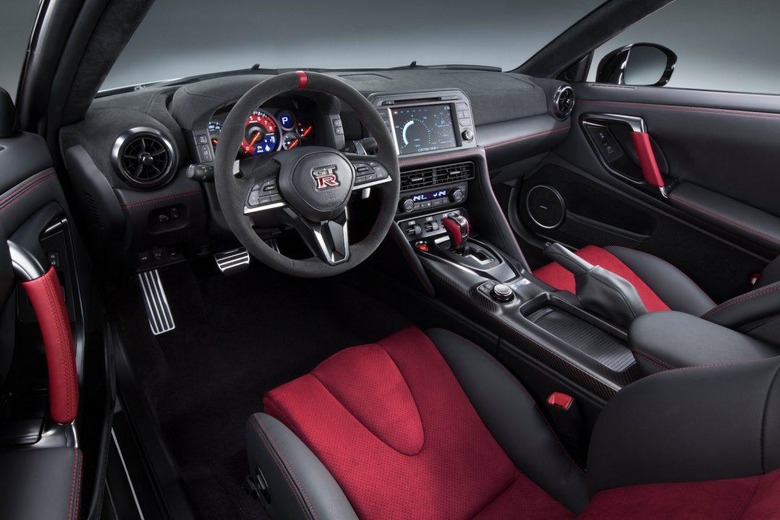 Altogether, Nissan claims that the NISMO-fettled car jumps up in both slalom performance and general cornering, a rise of two-percent indeed. That may not sound like much, but when you're talking about throwing a car with 481 lb-ft. of torque around bends, it's good to know you're likely to end up still on the track by the end.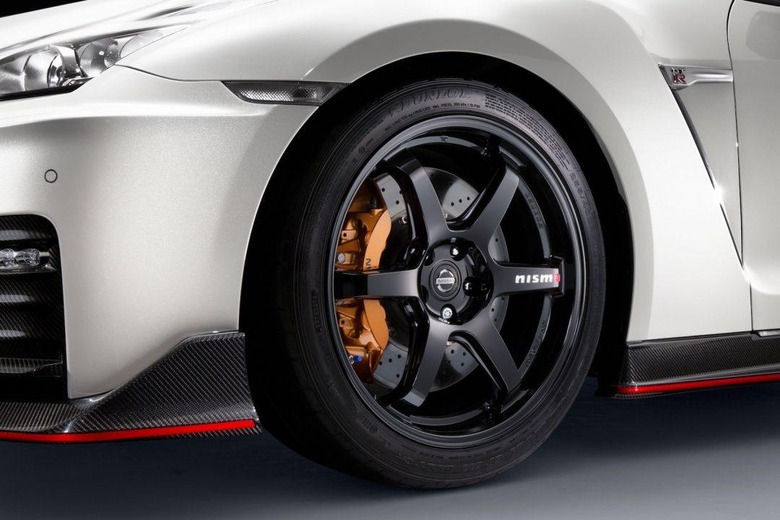 Four exterior colors will be offered – white, black, red, and silver – when the car hits the US in the fall. No word on pricing at this stage, though figure on somewhere in the region of the $165k sticker the outgoing 2016 GT-R NISMO wears in showrooms.