Today we've got a gift guide for Star Wars fans for the holiday season, for men and women, girls and boys alike. This gift guide is golden for Christmas, Hanukkah, Yule, Life Day, and whatever else includes the giving of presents galore. We've got a list of the most awesome Star Wars products we've discovered and tested ourselves over the past 12 months – the lot of which we recommend personally.
Today's gift guide for Star Wars products is prepared for every Star Wars fan on every gift-giving list. I cannot emphasize enough: almost any gift on this list would be appreciated by almost any Star Wars fan in the world. Make no mistake – there is no Star Wars fan in the world that wouldn't enjoy a nice Star Wars action figure.
The following items are presented in no particular order. If I personally were to choose the best of the best of the items on this list, I'd pick BB-8 by Sphero with the Force Band. LEGO sets are also always a super fun thing to get for a present during the holiday season.
1. Boba Fett Blanket Scarf
This scarf unravels to reveal the mask of the galaxy's greatest mercenary Boba Fett. It fits around the neck of any Star Wars fan in the Northern portion of the planet here in this most freezing of cold, dead winters, too. This scarf/blanket's design is subtle enough for even the most fashion-forward of Star Wars fans – no need to worry about appearing overzealous when heading to Rogue One.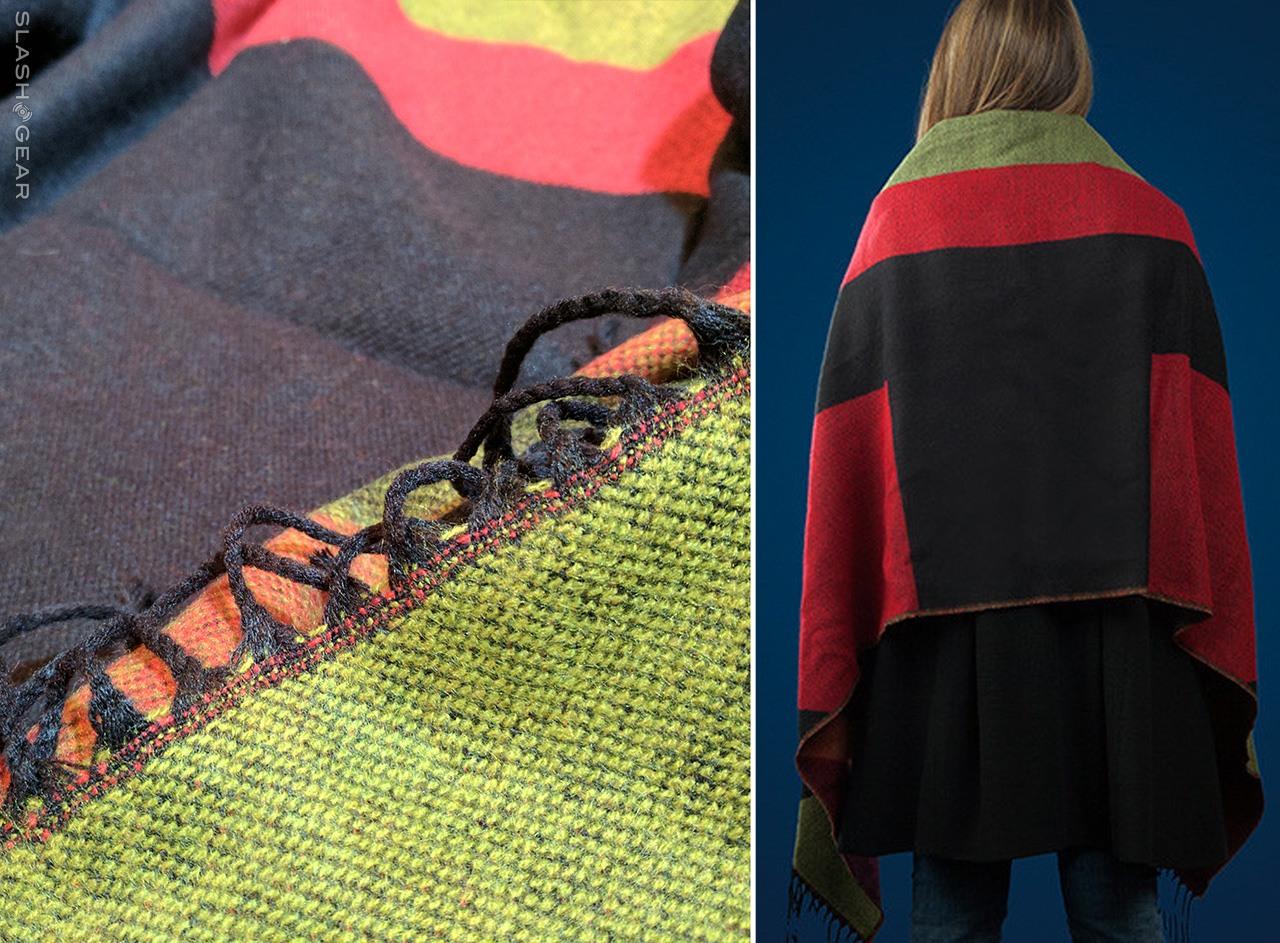 The Boba Fett Blanket Scarf can be had VIA ThinkGeek for a cool $39.99 USD. This is exactly the sort of thing anyone in the Midwest is going to want this winter – have no doubt.
2. Rogue One Black Series action figures from Hasbro
Star Wars action figures have become awesome in the past few years – Hasbro's amped up the game to such a degree that adults need not feel odd purchasing one for themselves. Not they they would have otherwise, but look! They come in a black box now – and they're far, far more detailed than they've ever been before.
This winter a Rogue One Star Wars action figure from the Black Series will be exactly what the doctor ordered. The rotating action figure you see above is the main hero of the Star Wars film arriving in theaters this month. A Star Wars The Black Series Rogue One Sergeant Jyn Erso can be found on Amazon's Star Wars store for $14.95 with Amazon Prime (with free shipping no less.)
3. FunKo Pop Vinyl bobble-head figures
If a movie or TV show has a cult following here in 2016, chances are FunKo's created a series of bobble-heads for fans. Well before Rogue One is released, this group of toy-makers have created some super-deformed and super-cute figures for the masses. I recommend the Scarif Sandtrooper myself.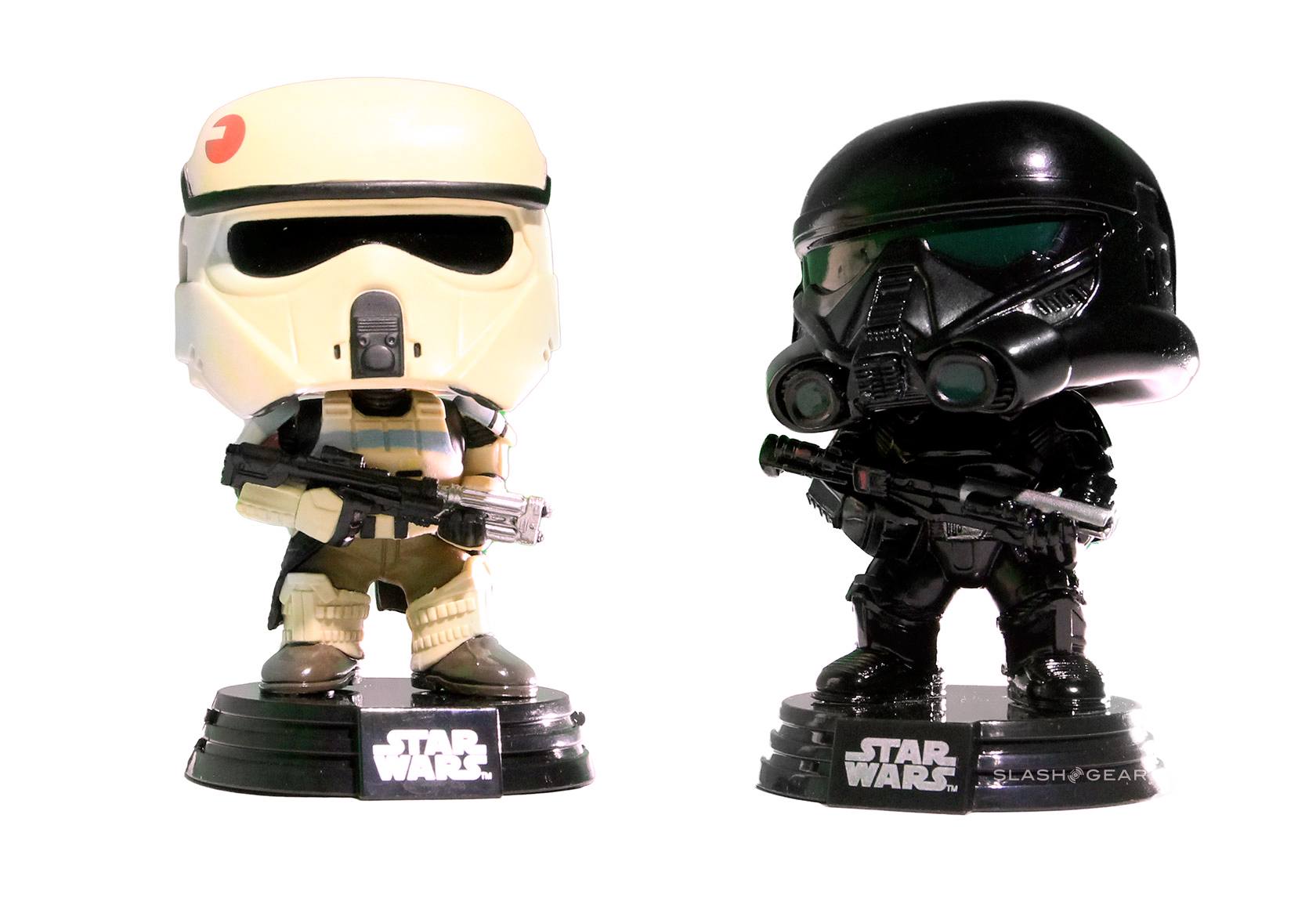 The Scarif Sandtrooper FunKo Pop Vinyl bobble-head figure can be had through FunKo on Amazon. Gift-givers can purchase this tiny trooper for right around $10 USD. They're also available at all manner of toy stores and department stores.
4. Plush Star Wars Mini Bounty Hunters
The Plush Star Wars Mini Bounty Hunters set includes the killer droid IG-88, bandaged Dengar, and flight-suit-wearing Bossk. Boba Fett is in this set as well, of course, and will be required for the Plush Slave 1 spaceship available from the same store. These are toys, yes, but they'll be appreciated by most any Star Wars fan in this galaxy. They're that cute.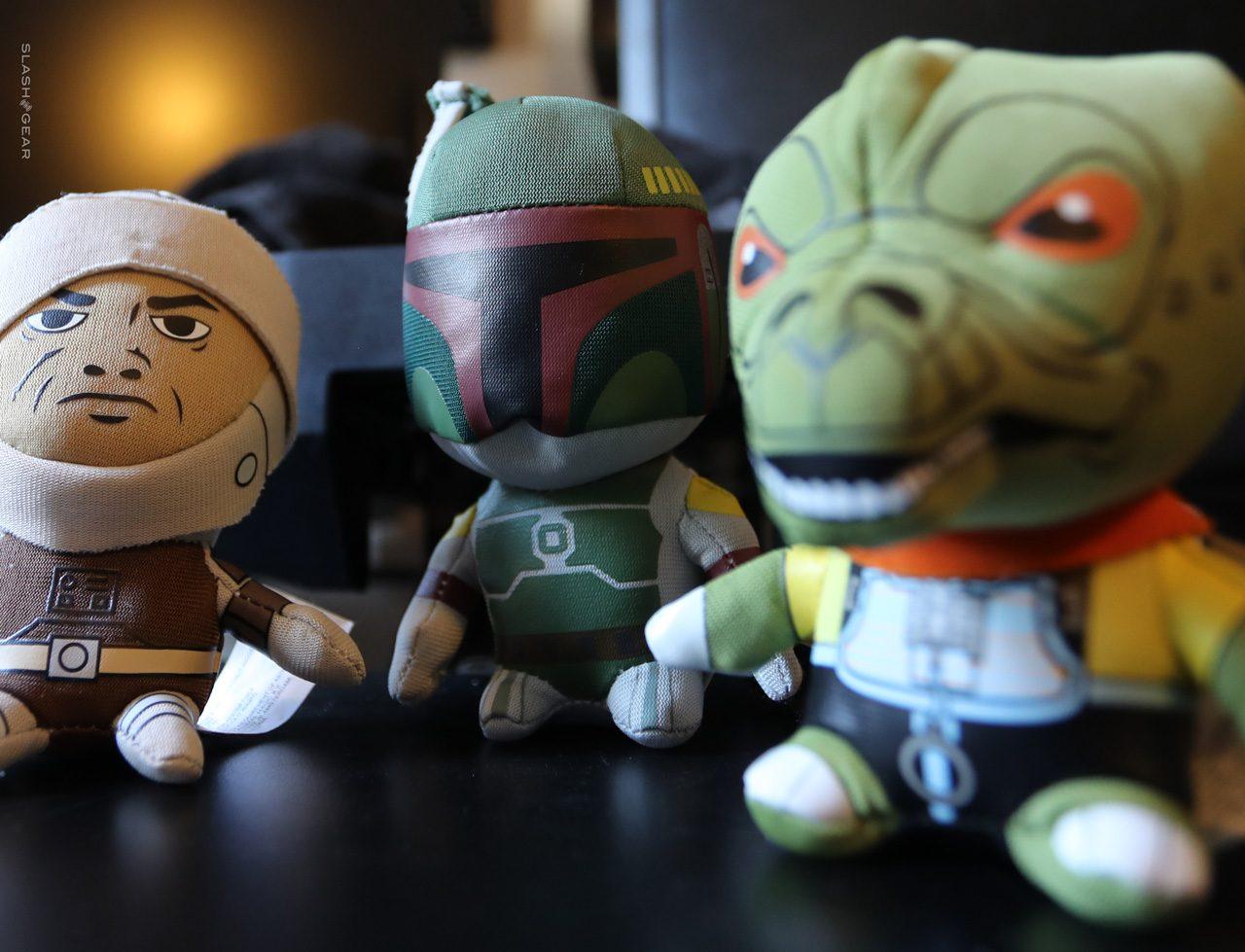 This set of Plushies from the Bounty Hunter collection are exclusive to ThinkGeek. If you seek them out in ThinkGeek's toys and games section, you'll find them for $26.99 USD.
5. Rey Hooded Scarf
This piece of headgear has its own pair of goggles. They don't really work like goggles, technically, but they do give the wearer of this scarf/hood the appearance of Rey in The Force Awakens. This scarf isn't going to offer the same sort of warmth the Boba Fett scarf offers – it's warm, but it's mostly for lightly inclement weather.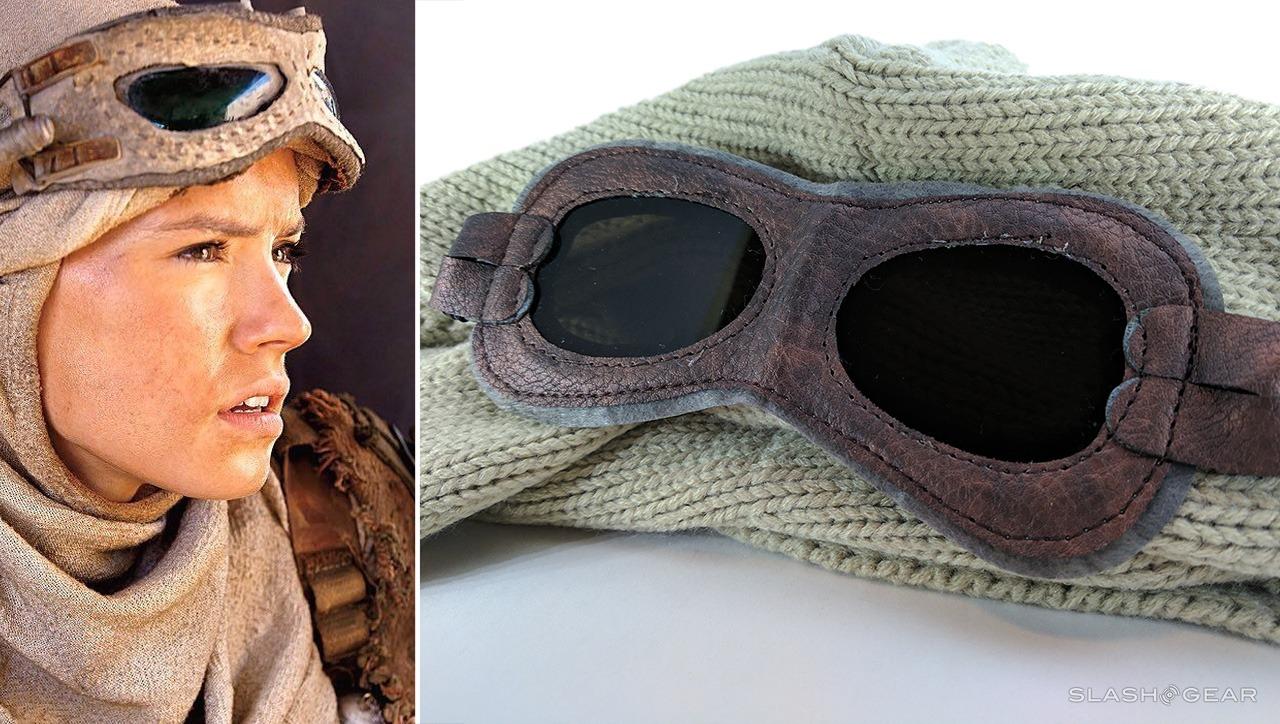 This Rey Hooded Scarf comes exclusively from ThinkGeek's scarves department, much like the Boba Fett Blanket Scarf above. The Rey Hooded Scarf will set you back $24.99 USD.
6. BB-8 by Sphero and the Force Band
Easily one of the most awesome Star Wars toys in the history of Star Wars toys, BB-8 by Sphero is a piece of engineering magic. This toy is controlled by its user's smartphone and able to balance its head atop a rolling sphere. It can also roll around autonomously, exploring its environment and making witty comments as it runs into walls.
Have a peek at our BB-8 by Sphero and Force Band review to see how the folks at Sphero ramped up the game in a BIG way this year. While BB-8 by Sphero was released in 2015, a new edition was released in 2016 (same insides, different aesthetic outside) alongside a wearable controller called the Force Band. Together they're the only toy to out-do our previous Best Star Wars Toy Ever: BB-8 on his own.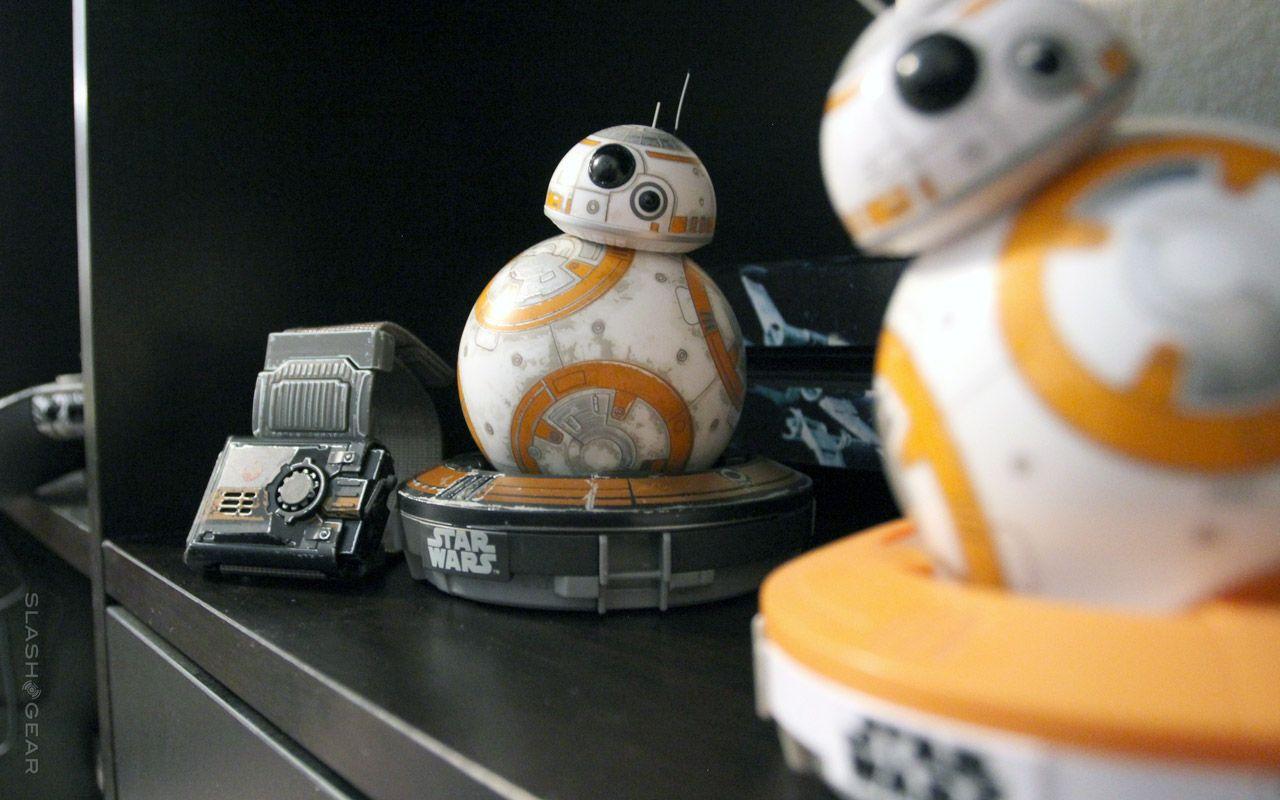 Sphero's Star Wars BB-8 app-controlled Robot with Star Wars Force Band (pack, with both), can be purchased from Sphero on Amazon. There it's excellence is matched by its price: $200 USD – or the BB-8 can be purchased on its own – the Force Band can also be purchased separately if your gift-receiver already has the BB-8.
7. Rogue One Star Wars LEGO sets
LEGO continues its steady climb away from the very basic Star Wars sets they offered when they first secured a deal with Lucasfilm back in 1999. LEGO currently has a 10-year deal in place with Lucasfilm first put in place in 2012. As such, LEGO is confident enough in the longevity of the dual-brand to create new LEGO pieces specifically for Star Wars sets and print pieces specifically for Star Wars sets.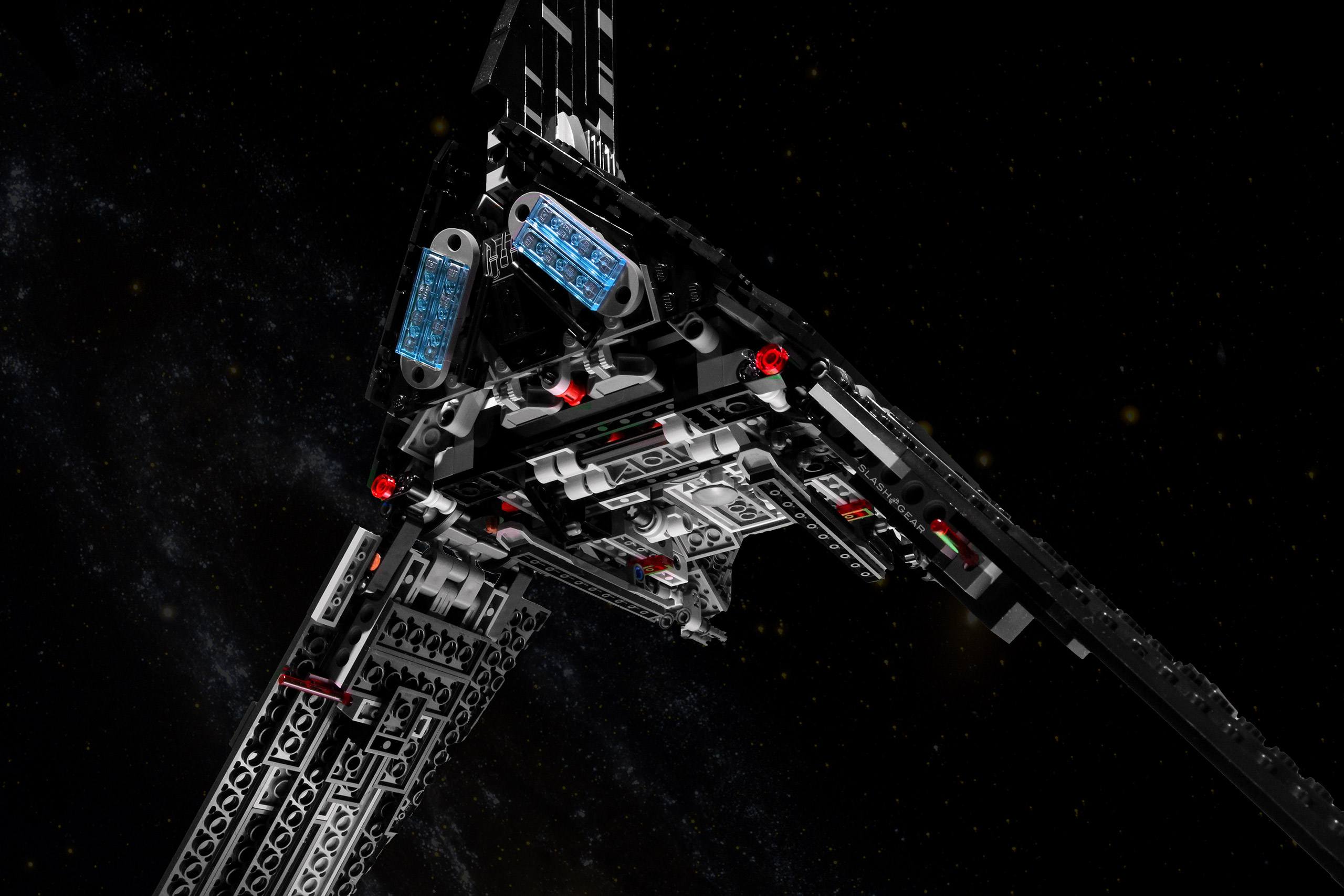 The Rogue One Star Wars LEGO sets are, thus far, all top-notch. Have a peek at our Director Krennic's Shuttle Star Wars LEGO Review to learn more about our favorite set thus far. This set will cost around $72 USD with Amazon Prime on LEGO's Amazon store at the time at which this article is published.
8. Death Star Levitating Bluetooth Speaker by Plox
The folks at Plox have done well with their securing of an official Lucasfilm license, creating a Death Star speaker that floats over a plastic base. This speaker floats with the assistance of magnets – which looks even more awesome in person than it does here. Placing the Death Star in the exact right place to "lock" it into place to float is not easy – a guide cone/tube is included to mitigate the difficulty.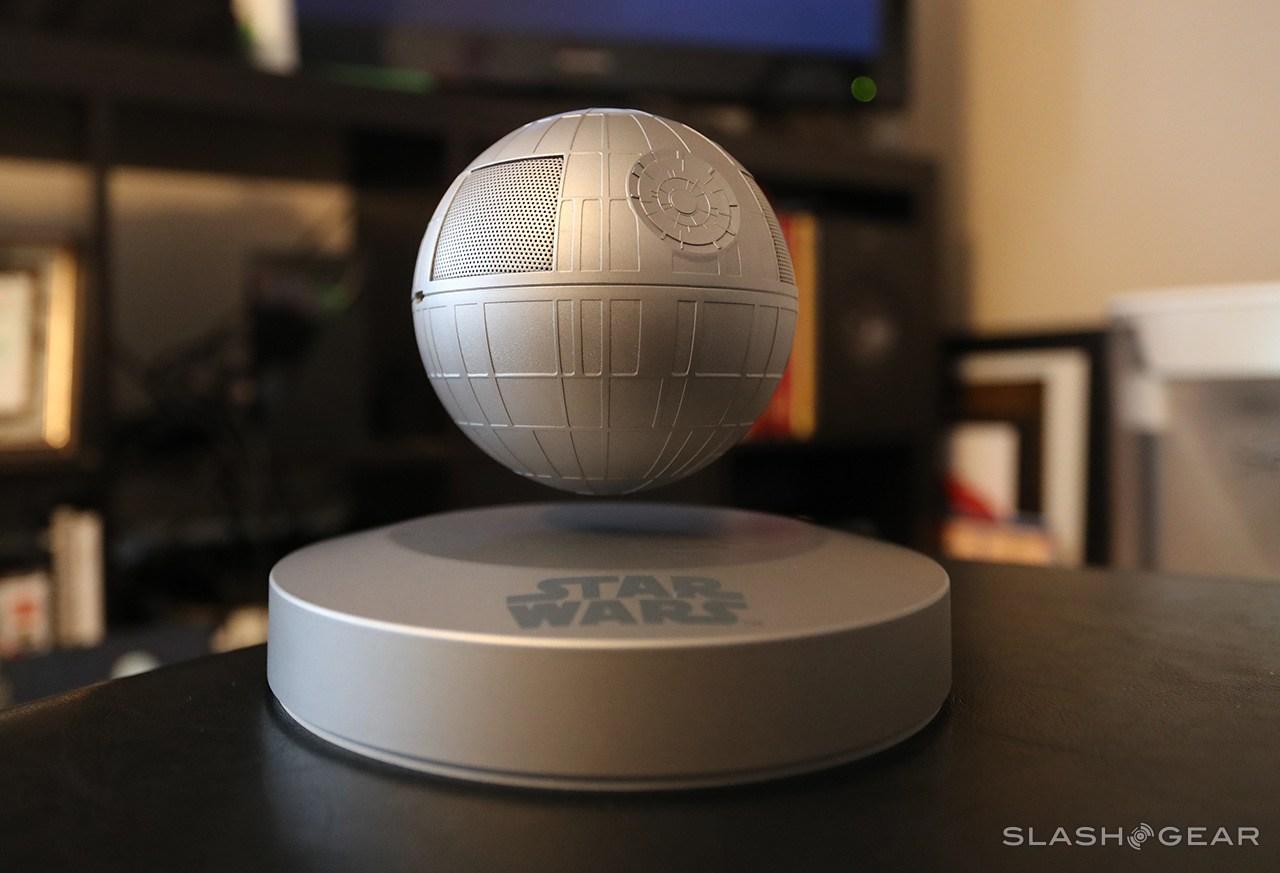 For such a small piece of equipment, it sounds really nice, too. This speaker delivers sound in several directions at once, allowing no disruption in sound should the Death Star spin in place whilst floating. Sound is certainly decent enough to blast sound through a dorm room or den for late night movie marathons.
The Death Star contains all the battery and all the speaker power, and can be used without the base. The base needs to be plugged in and powered on to make the Death Star float. This Death Star is recharged through a micro-USB port on its side, and a charging cord is included in the box (as is a cord for the base.) We've used the Death Star speaker for around 4.5-hours at a time before needing a charge.
The Death Star Levitating Bluetooth Speaker costs $179 USD – no small investment for a coworker present. Might be better to keep it in the family. You'll find this speaker available through Plox online this holiday season.
9. Gymboree Gym Friends Star Wars collection
At the tail end of 2016 the folks at Gymboree are set to release a Star Wars collection of shirts. This collection has a wide array of styles, coming with both flat printed inks and metallics. It has sewn-on reflecting elements, sparkles, and 3D features as well.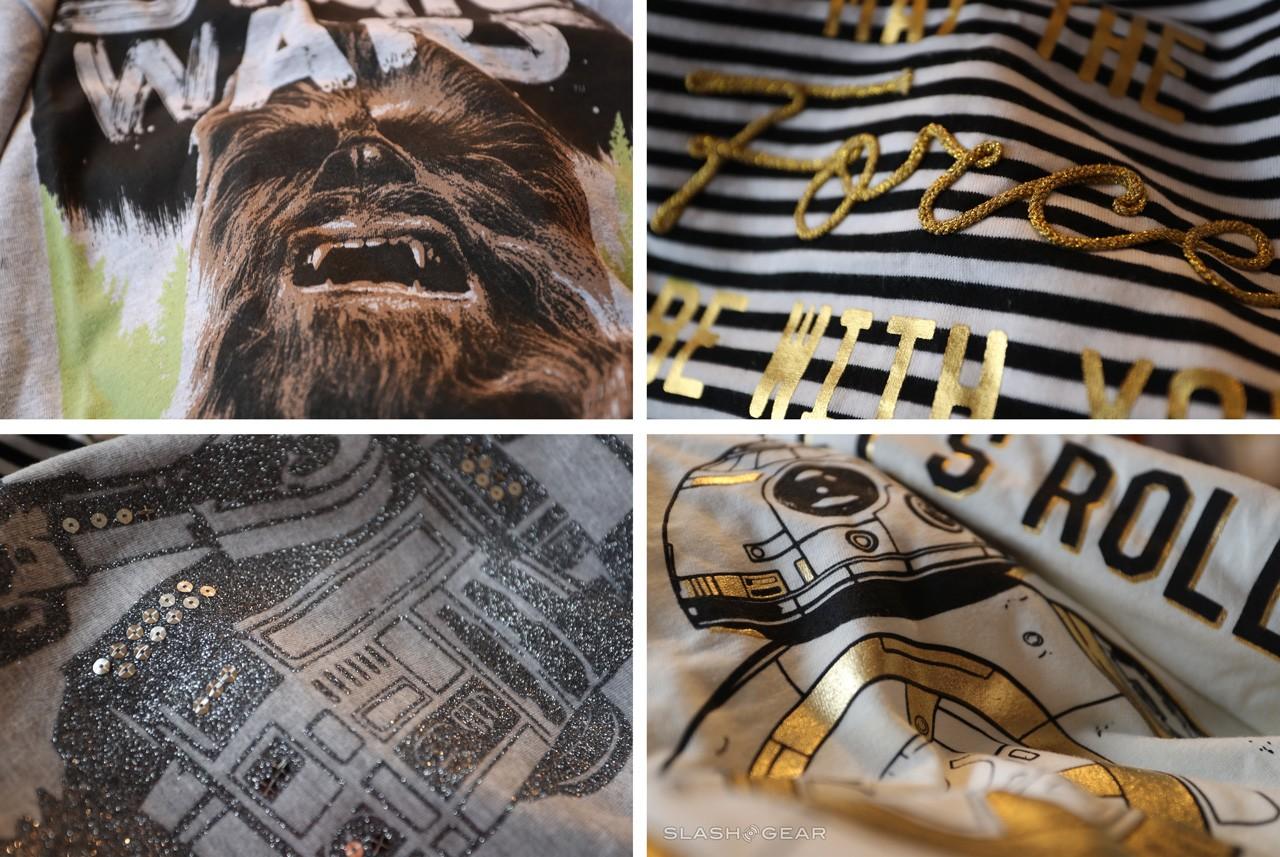 Included in this collection are characters from both the original series and the new films. You'll see BB-8 and friends – Star Wars Episode 7: The Force Awakens for the most part.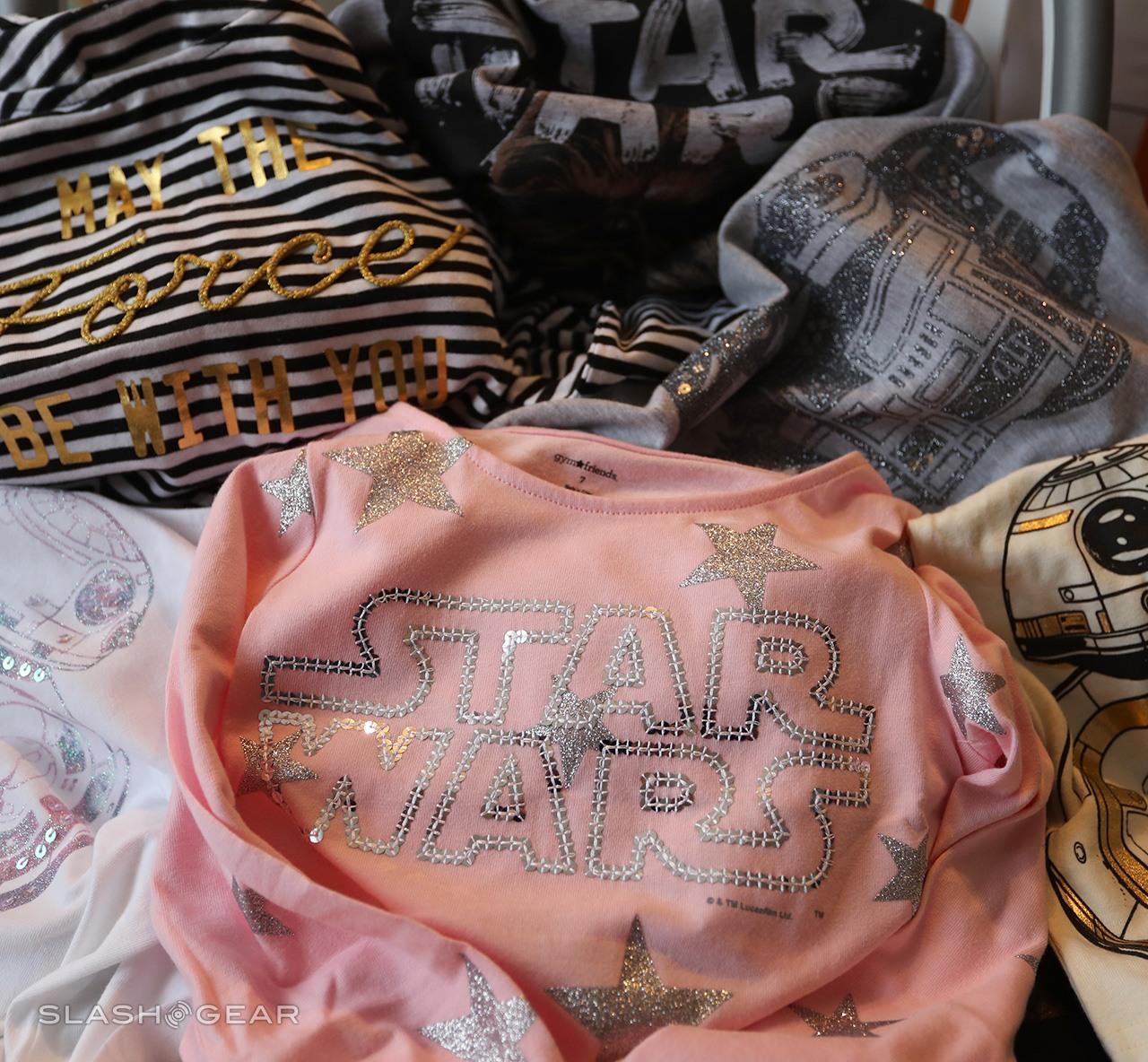 This collection of Star Wars Gymboree collection ranges from $19 for t-shirts and long-sleeve shirts to around $30 for sweatshirts. Have a peek at the full Star Wars Gym Friends collection at Gymboree online.
10. Rogue One Movie Tickets
When all else fails, take your best buddy to see Star Wars. Or if your gift recipient is a kid of yours that's more likely to want to see the film with a friend, bring the whole lot. Star Wars: Rogue One, A Star Wars Story will be entering theaters on December 15th, 2016, and will most certainly remain on the big screen through the end of the year.
This Star Wars film sits directly between the prequel movies and the original trilogy. For the uninitiated, this film will serve to explain what The Empire is, where The Death Star comes from, and why there's a Rebel Alliance. The end of Rogue One is the beginning of Star Wars: A New Hope – see them in whatever order you like, but best bet for surprises will probably lie in the originals first.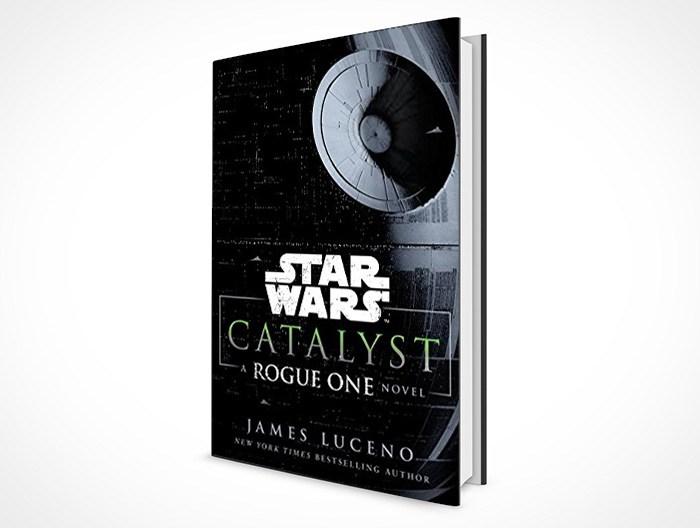 If you or anyone with you needs more preparation before they enter this universe, there's a book. This book is called Catalyst (Star Wars): A Rogue One Novel. This book can be had in hardcover for around $15 through Amazon – it's a winner!
Wrap-up
If none of the above strikes your fancy, have a peek at our Last-minute Gift Guide for the everyday Star Wars fan as published around this same time last year. Some entries on that list might no longer be available for sale, while others might no longer be sold by one brand and similar products exist made by another. Use our intense testing of Star Wars products to your advantage, and let us know what you find!
This is just one of a number of gift guides provided by SlashGear this December. Have a peek at the timeline below for a few more entries – and more are on the way!
SlashGear uses Amazon affiliate links, and if you buy something we may get a small share of the sale. This in no way affects which products we pick for gift guides, buyer's guides, or reviews of any sort.