Someone just bought a bunch of bones at the Eiffel Tower, and we don't yet know what the creature's called. It's a dinosaur, to be sure, but the exact species is not yet set in stone, as it were. The bones were discovered on private land in Wyoming, in the United States, and the bones haven't yet been in possession of any public or governmental entity. The skeleton is presumed to be a near-complete set of bones from a single dinosaur, and it's been put up for auction this month in Paris.
The sale of the skeleton was completed for a cool €1.6m (£1.4m; $2m). That's no small sum for a pile of bones – but right on the money considering the frequency with which something like this appears on auction. The auction house that sold this creature's remains also sold an Allosaurus back in December of 2016 for around €1.1m, and a mammoth back in December of 2017 for around €528,000.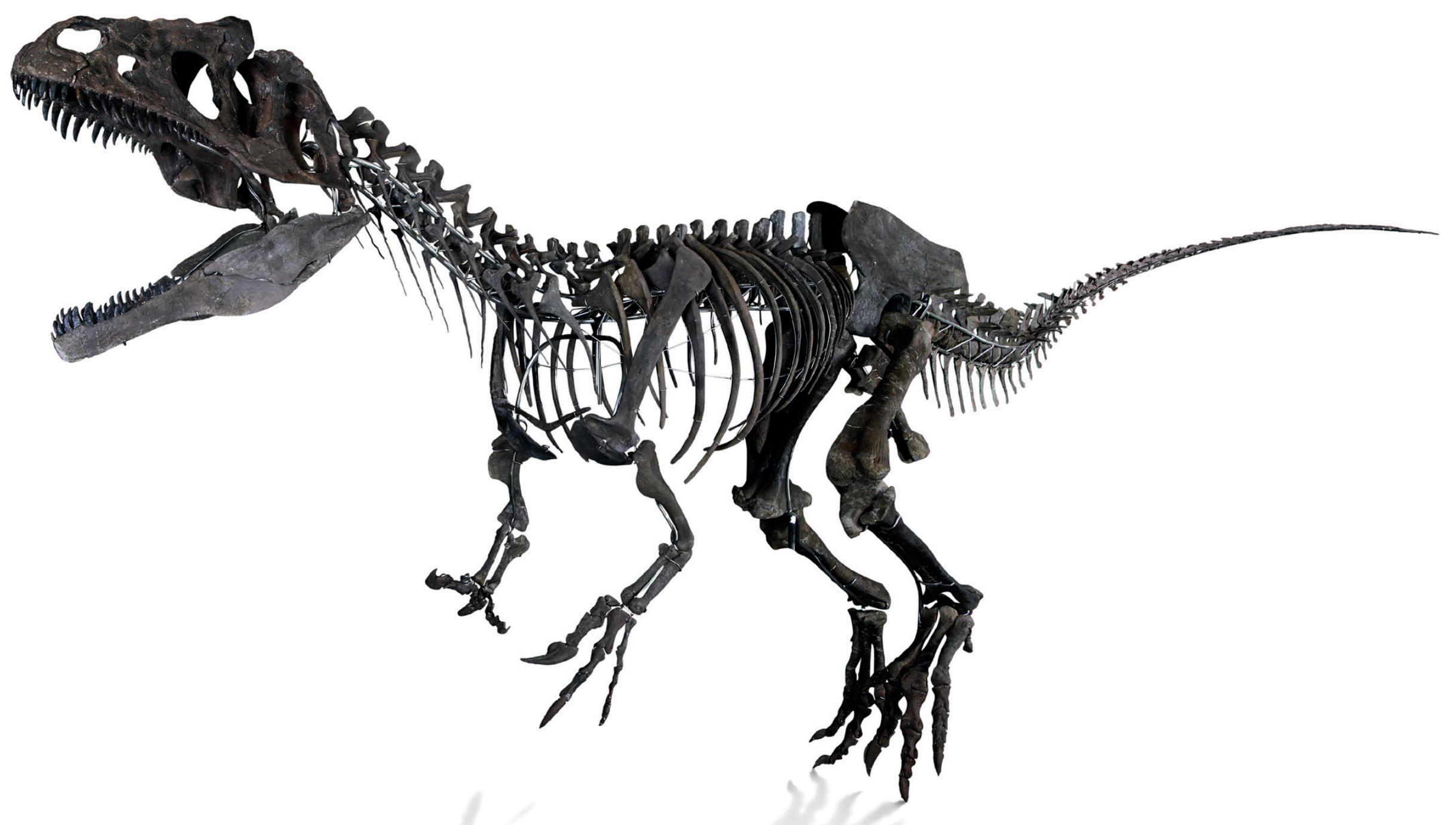 Those of you in the audience with a mind like Indiana Jones might say (of this skeleton), "it belongs in a museum." Lucky you, it's probably headed that way. According to the auction house that's sold the skeleton, this specimen is "destined for scientific study." They also suggested that the sale will benefit "an important charity project to help endangered animal species."
UPDATE: The organizations this auction will benefit are Sea Shepherd (oh jeez come on) and the Ann Van Dyck Cheetah Centre.
The skeleton was previously displayed from the 15th of March until the 18th of May, 2018, at Aguttes
in Lyon-Brotteaux. It rolls in at 9 meters long – assuming accurate bone-to-bone placement – and it has 70% original bone conservation. The end-sale date was June 4th at the Salon Gustave Eiffel at the
Eiffel tower.
"It was only in 2016, when the skeleton was being prepared by European specialists, that scientists noticed that the skeleton presented major anatomical differences from known allosaurs," said the report from Aguttes auction house. "It has more teeth and a more substantial pelvis with a broad suture between the pubic bones, while the scapulae (shoulder blades) are more elongated and there are also differences in the bones of the skull."