That free album you didn't want topped Rolling Stone's 2014 list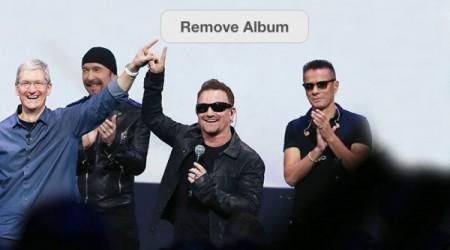 Rolling Stone, like any online or print publication, has an opinion on their topic. Now that we're officially into December, the magazine is counting their musical blessings, and has released their top 50 albums of the year. At the top of the charts sits a surprise — or at least a surprise if you bought into the social media uproar surrounding its release. At number ten is another surprise; again, only if you jumped on the bandwagon of social media forced outrage about its availability, too.
The number ten album of the year is Taylor Swift's 1989. Swift famously yanked her album from Spotify, saying the streaming service didn't pay her well enough — something the service denied emphatically. Nonetheless, it seems as though Rolling Stone felt it was good enough to crack the top ten, even if many never got the chance to hear it.
The best album of the year, though? The one you didn't want.
U2's Songs of Innocence topped Rolling Stone's album chart for 2014. After giving the album away for free to iTunes users (so, every iOS user on earth), the band created a whirlwind of controversy. They said it was a "punk rock" move for the 21st century, to which Rolling stone seems to agree. The publication said "There was no bigger album of 2014 – in terms of surprise, generosity and controversy".
Agree or disagree, it's interesting that the free album many feigned distaste for is now the best album of the year, according to the biggest musical publication on earth.
Source: Rolling Stone