TG Sambo touchscreen PMP with WiFi, DAB & digital TV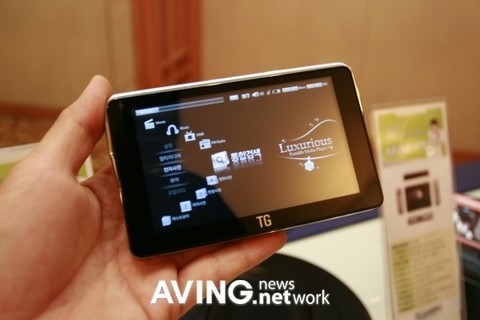 TG Sambo's new PMP is noteworthy at least because it doesn't attempt to ape the iPod Touch's GUI. The Korean media player also has a larger screen – at 4.8-inches – and aside from audio and video is capable of browsing the internet via a WiFi b/g connection and watching T-DMB digital TV. Hidden underneath the "Luxurious" menus is Windows CE 5.0, churning away on an Alchemy AU1250 700MHz processor.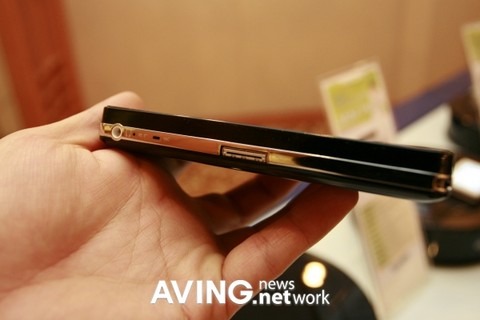 Also under the hood is 16GB of flash memory and a DAB digital radio tuner. The PMP can play Flash files, work as a photo, e-book and comic viewer, and includes the PowerDic dictionary. Web access is courtesy of the Polaris browser, which looks pretty good on the 800 x 480 WVGA touchscreen. The whole thing is just 15mm thick.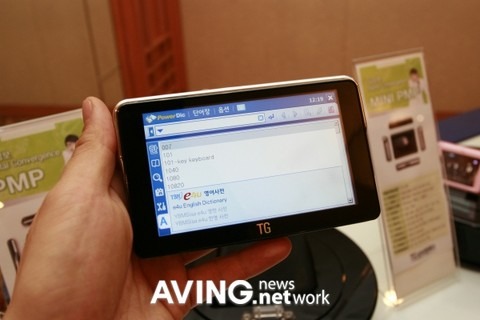 At the moment the PMP has only been confirmed for a Korean launch, but it's not unusual for these gadgets to be picked up and rebadged for sale in North America and Europe. It could make for an interesting middle-ground between the iPod Touch and Nokia's range of N-series Internet Tablets. However neither of those have mobile TV.
[via AVING]