Tetris 99 getting offline multiplayer in second DLC this year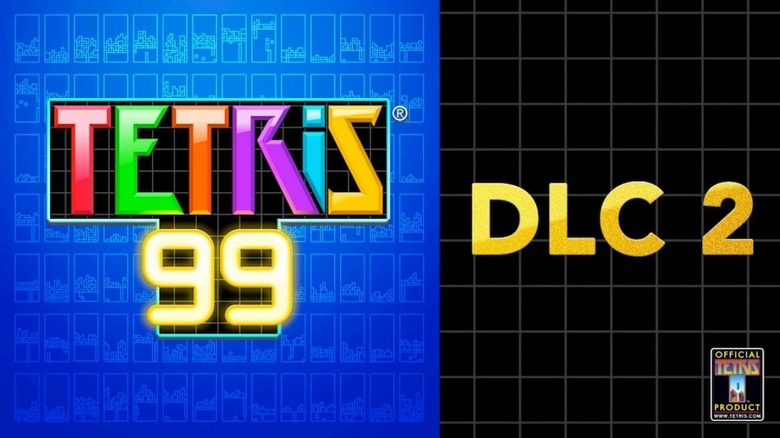 Tetris 99 was easily one of the biggest surprises of 2018. Offered as a free perk for subscribers to Nintendo Switch Online, Tetris 99 took the battle royale formula that has proven to be a big success and adapted it for the classic puzzle game, pitting 99 players against one another in a big, last-man-standing Tetris match.
Tetris 99, if you haven't played it, is quite the fun time, and back in May Nintendo released the Big Block DLC season pass. Though Tetris 99 is free, the Big Block season pass is paid DLC, and it adds an offline mode that allows players without a Switch Online subscription to play matches against CPU opponents. It also added a Marathon mode, which is a staple game mode that has appeared in many Tetris games in the past.
Today, we're learning what's in store for the Big Block season pass in the future. As discovered by Eurogamer, the Tetris 99 listing on Nintendo's Australian website has been updated with a little teaser about what's coming along in Big Block DLC 2. "In the second DLC, we plan to add a new mode that lets you play offline with your family and friends," the listing reads.
So, it looks like offline multiplayer is coming to Tetris 99 at some point before the year is out. That listing says that DLC 2 – which as of yet doesn't have an official title – will indeed be part of the Big Block season pass, but for the moment, we don't know if it will be available separately.
We also don't know when it'll launch, as Nintendo simply says it's planning to release this DLC by December 31st, 2019. We'll just have to wait for more details from Nintendo, but hopefully those will come around the bend shortly. Stay tuned for more, as we'll update you when there's official word from the big N.