Tetris 99 DLC lets you play offline (for a price)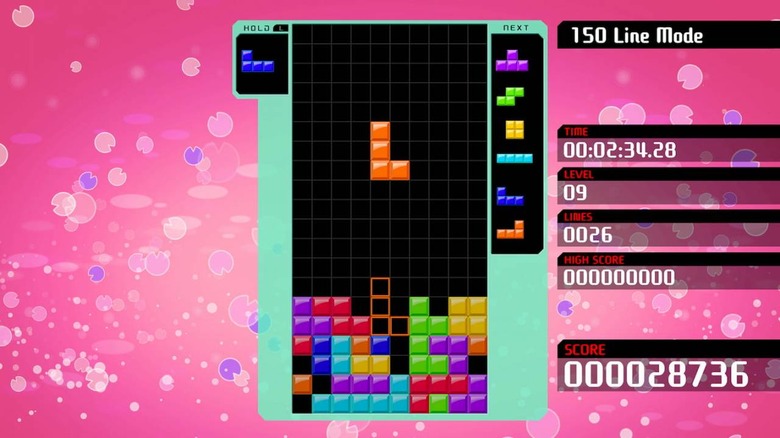 Tetris 99 has proven to be a very popular game with Switch owners, but thus far, it's only been available to Switch Online subscribers. That's all changing today with the release of Tetris 99's Big Block DLC, which adds two new modes that can both be played offline. That means you'll be able to play Tetris 99 in some form without having to pony up for a Switch Online subscription.
The Big Block DLC is paid content – which is at least a little surprising considering that Tetris 99 is offered as a free game – that adds CPU Battle and Marathon modes. CPU Battle is like the main Tetris 99 battle royale mode, except you're playing against 98 computer players instead of 98 real people. Marathon mode, on the other hand, is another offline mode that challenges you with keeping the game going as long as possible and clearing as many lines as you can.
Marathon mode is something of a staple throughout the Tetris series, so it's nice to see it come to Tetris 99. One interesting thing to note is that the Big Block DLC is labeled as a "season pass" on the eShop, and Nintendo itself says that new information on "additional upcoming game modes will follow at a later date." That suggests more modes will be added to the Big Block DLC in the future, so shelling out the cash now might get you more content in the future.
Tetris 99's Big Block DLC costs $9.99 and is available today through the Nintendo eShop. Essentially, the launch of this DLC means that you're paying to play the game offline, but for folks who don't want to subscribe to Switch Online – which still has its share of problems – a one-time $10 charge may be a little more palatable.
Keep in mind that if you buy this DLC and you ever want to play Tetris 99's main mode, you'll still need to subscribe to Switch Online. You might want to do that anyway, because the third Maximus Cup begins on May 17th, and if you score enough points before the event wraps up on May 19th, you'll unlock a theme inspired by much-loved Game Boy version of Tetris. We'll keep our eyes peeled for more news on those upcoming modes, so stay tuned.