The Tesmo Universe Book is one of the strangest devices I've ever reviewed here with SlashGear. It's one of the strangest devices I've ever come in contact with, come to think of it. Not because it's particularly strange in its abilities, but because of the unique nature in which it's presented.
The Tesmo Universe Book has the ability to charge your smartphone. It's also a planner with a bunch of pages of well-designed layouts that encourage the user to partake in the activity of planning. I like fun icons and I like quantifying things – this is the sort of paper-based impetus I need to get my everyday life in order. But this planner also charges your smartphone.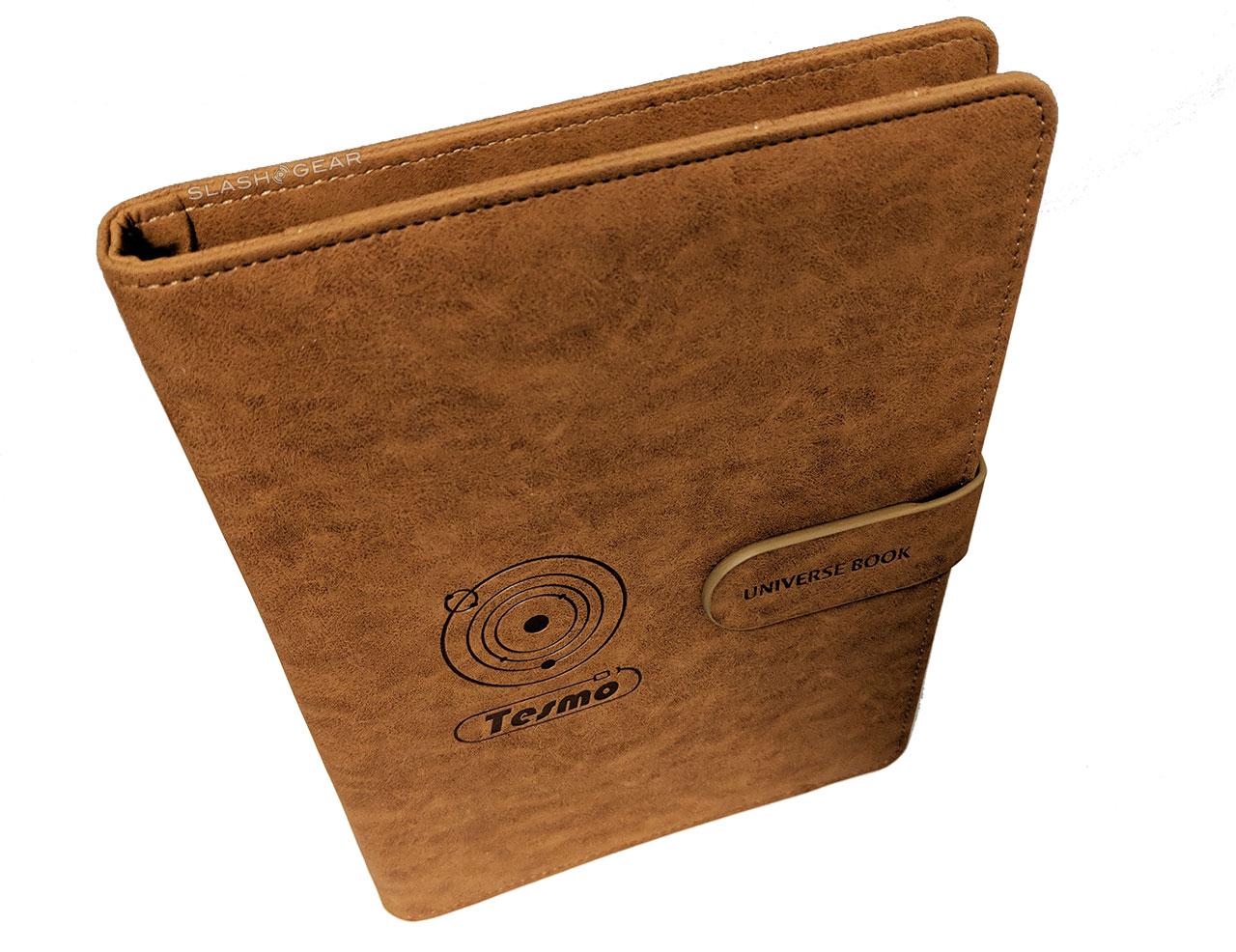 Why would you need your notebook to charge your smartphone? That's not the first question I asked when I was first presented with this unique device. The first question I asked was: Why are they calling this binder of paper a… "device?" Because it's a power bank, that's why.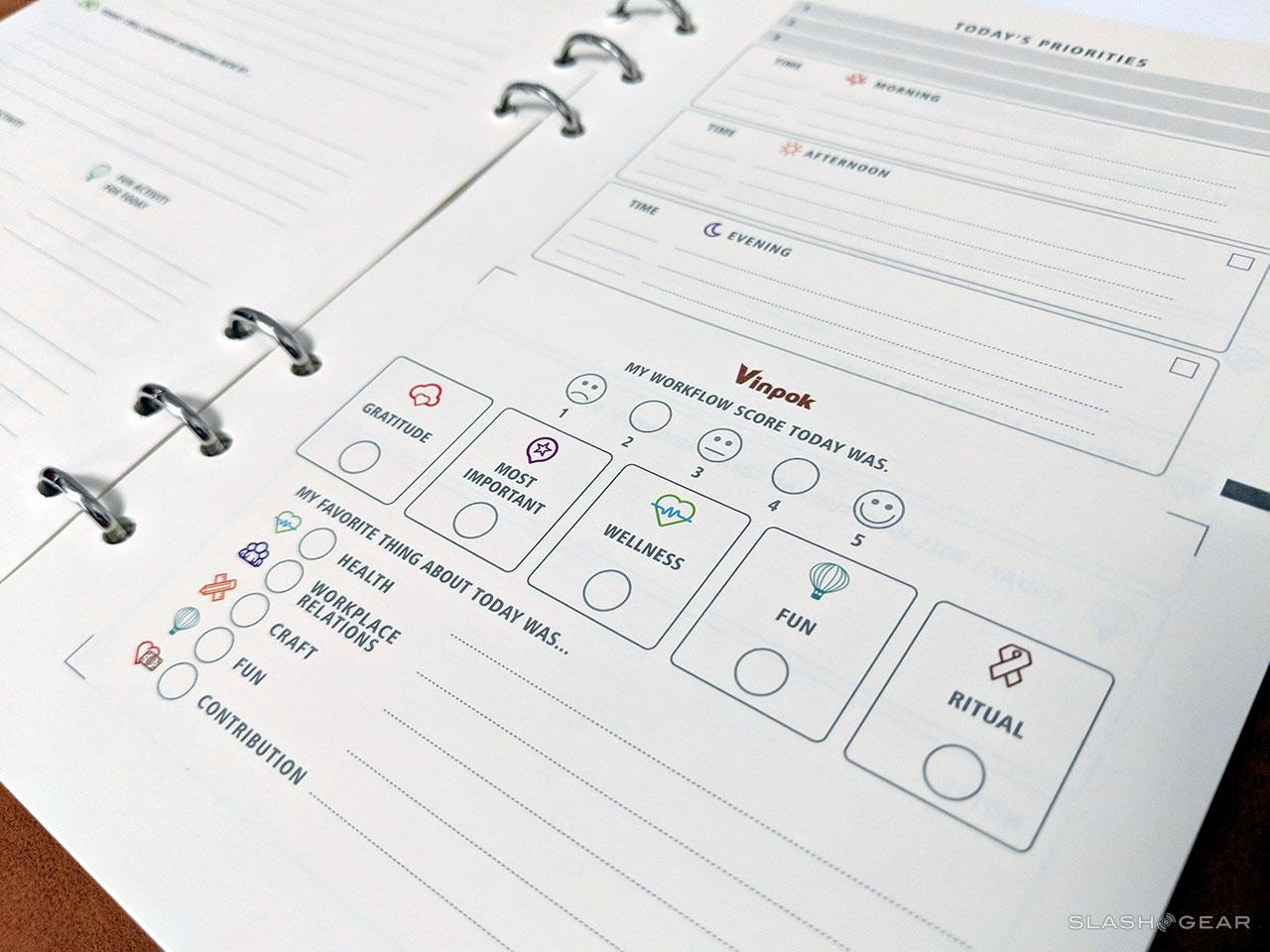 In the back cover of the Tesmo Universe Book is a set of cords and plugs. You'll find one Lightning plug for your iPhone and/or iPad. You'll find a micro-USB for your devices released several years ago. You'll find a micro-USB-to-USB-C converter dongle here so you can charge all your new Android devices.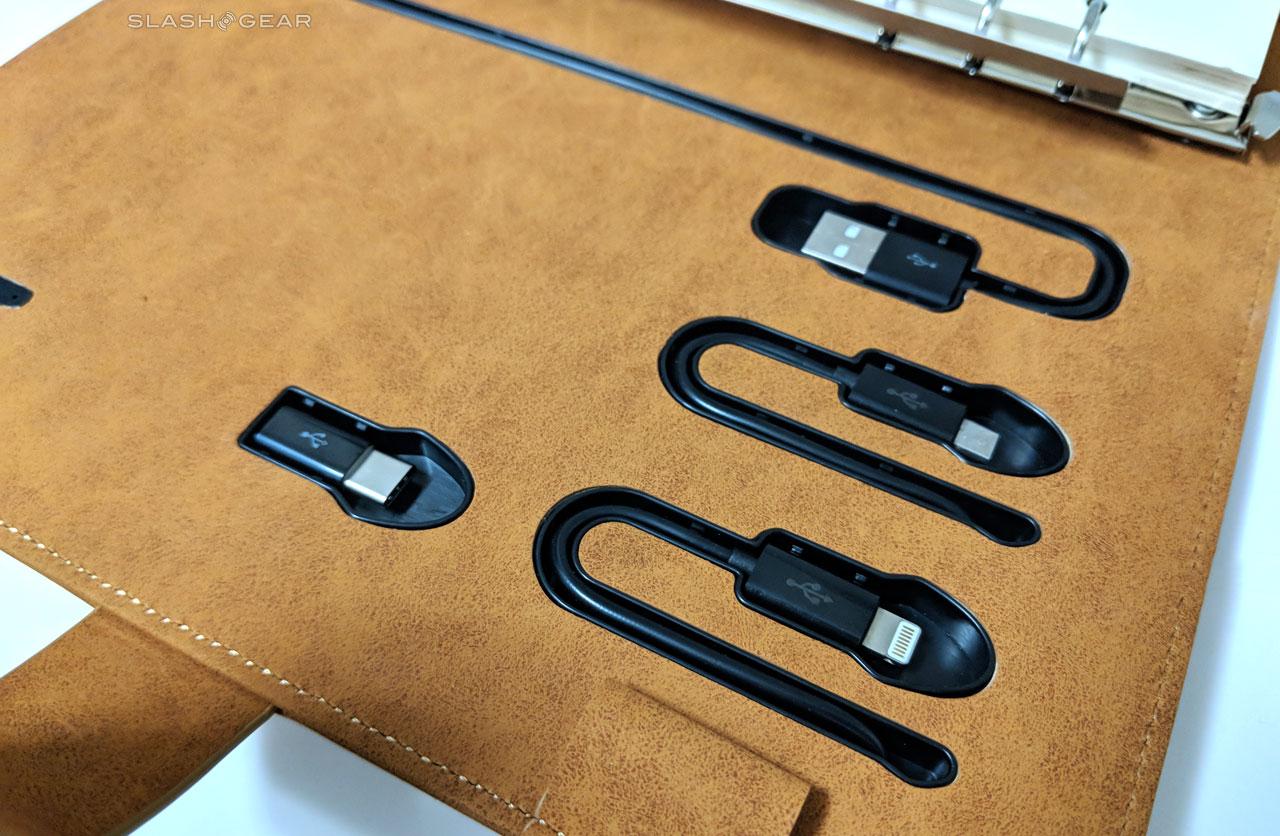 There's also a big-side USB plug so that you'll be able to re-charge the power pack within. The amount of power within (approximately 8000mAh) is indicated with a set of lights that turn on at the press of a hardware button. There's also a stylus/pen loop here to keep your stylus or pen all looped-up and safe.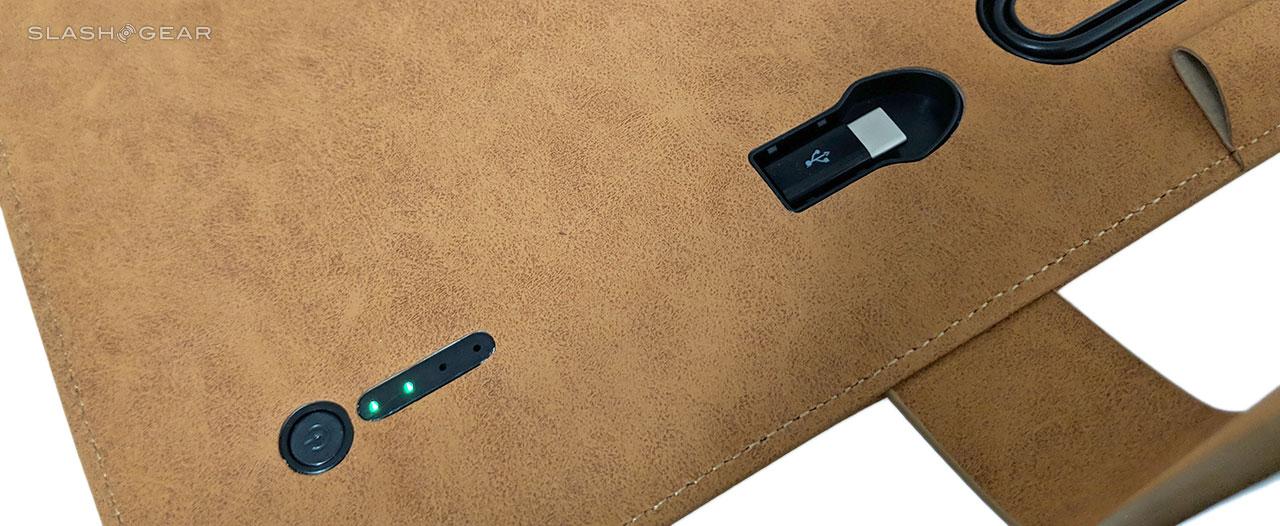 This device has a wireless charging pad (Qi standard) in its frontside. Likely you'll place your wirelessly charged device there when you're having a snack, or sitting in class, or maybe even while you're on-the-go, with your device sitting neatly next to the Tesmo Universe Book in your travel bag. Supposing you've got a unique situation in which to use this product, it's certainly here to make that possibility a reality.

The Tesmo Universe Book is exactly what it suggests it is, and it's delivered in a package that's nice to look at and use. The internal components work and the external materials are of fine quality. It's been made according to the wills and wishes of the masses, as it was originally a Kickstarter project. Because of this, it's been given a standard planner format – you can buy replacement sheets – A5 6-ring binder style.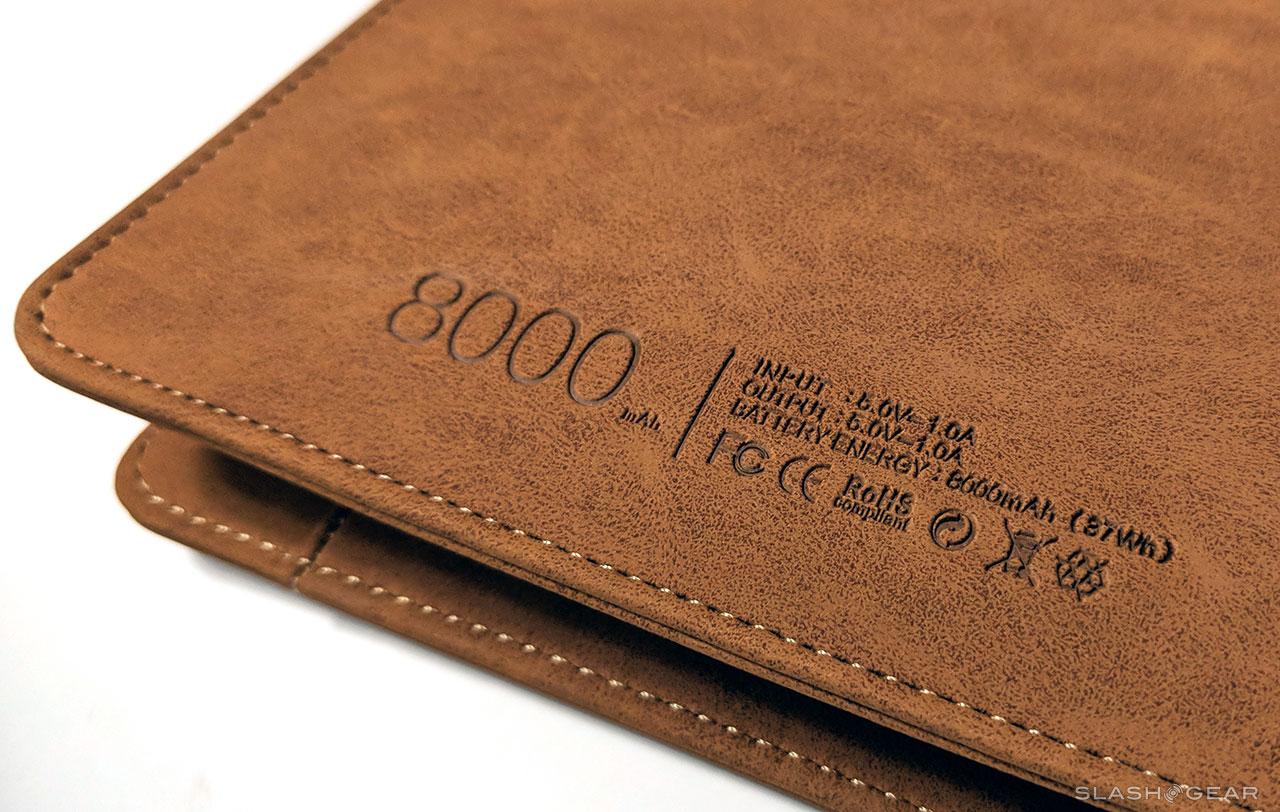 If you need a Tesmo Universe Book, you're going to have to pay for it. You'll have to shell out $129 (that's one-hundred and twenty-nine dang dollars) for the privilege of owning a Tesmo Universe Book. For that kind of money, you're really going to need to appreciate the amount of detail this group of creators put into each page: the pressed lettering, the stitching, everything. Such is the life of an all-in-one product – sometimes cheaper in pieces, tempting but maybe-overpriced stuck together. You'll find Tesmo over at Tesmo dot co right this minute.