Tesla's Elon Musk promises 12-18 month hardware upgrades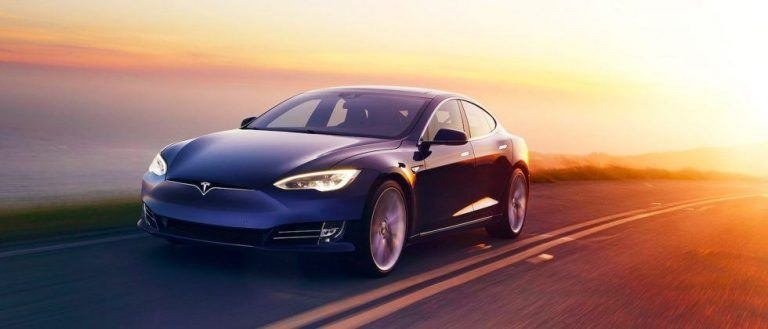 Tesla owners wanting the latest and greatest should get used to a smartphone-style upgrade cadence, CEO Elon Musk has suggested, revealing the EV automaker's aggressive plans for new hardware roll-outs. The California car company has become notorious for pushing out wireless software updates that bring new features to owners' existing vehicles, at times to the consternation of safety regulators. However, as last year's Autopilot hardware upgrade conclusively demonstrated, not everything can be done with software.
Back in October, Tesla announced a comprehensive update to its hardware sensor suite. Compared to the so-called "HW1" cars it had been offering, the "HW2" vehicles had more sensors, longer range, and all-around visibility. Indeed, Musk suggested that the suite was more than sufficient for fully autonomous driving, even if the software and regulations weren't quite ready for that at this point in time.
Still, it left some Tesla early-adopters frustrated that their HW1 cars wouldn't get the full capabilities of HW2. Although the automaker has committed to progressive upgrades to Autopilot's abilities on HW1 models over 2017, the really juicy stuff is dependent on the advanced sensors. Unfortunately, Tesla doesn't plan to offer an upgrade.
Asked on Twitter whether Tesla would consider updating existing vehicles with the new HW2 sensor kit, Musk was adamant that it was off the table. "Unfortunately, that would require stripping down the entire car and replacing 300+ parts," he told one Tesla driver. "Wish there was an easy way."
Pushed to invest in a "refurb assembly line", Musk took an aggressive stance on Tesla's vision. Rather than look to bring older vehicles up to date with new hardware, he pointed out, the company was focused on faster iteration. That could mean a major revision every 12-18 months, indeed.
@dtweiseth Tesla will never stop innovating. People are buying the wrong car if they expect this. There will be major revs every 12 to 18 months.

— Elon Musk (@elonmusk) January 22, 2017
In some ways, Tesla's strategy is very similar to that of the traditional auto industry it has shaken up so comprehensively. Those buying a new Chrysler, or a Ford, or even expensive models from Mercedes-Benz and BMW, can't generally expect any hardware changes from the manufacturer as a matter of course. Unless there's a recall over a faulty or errant component, the physical element of the car is almost guaranteed not to change over the course of the vehicle's life.
However, Tesla has significantly disrupted the expectations around software changes. Although traditional automakers do have some track record in updating software, the cadence to that is far more prolonged than Tesla's aggressive, smartphone-esque cycle. Unsurprisingly that has gone down well with owners of the vehicles, but at the same time it has established big expectations and highlighted the limits of automotive hardware.
Software can achieve a lot, but – as smartphones have demonstrated – for truly significant evolution it requires new hardware. That's (arguably) fine when you're dealing with a sub-$1k handset, but a new model every couple of years is less palatable when you're working with $80k+ vehicles. Factor in the reality that lease plans really aren't cost-effective for sub-three-year terms, and it's tough to see how Tesla could offer fans a way to stay current with the latest hardware and software, at least as things stand today.
One possibility is a new sort of lease, of course. Cadillac has arguably led the way there, with the new BOOK by Cadillac scheme offering a choice of the brand's latest cars for a $1,500/month fee. Subscribers know that they're always going to have access to the most up-to-date models, without the commitment of a multi-year contract.
That, of course, would require no small amount of investment and infrastructure for Tesla, which the automaker may be reluctant to undertake given it is already focusing on the Model 3 and the Gigafactory. All the same, Tesla enthusiasts would arguably be more willing to pay a healthy premium for a BOOK-style subscription than Cadillac drivers might, and the company's direct sales system offers a more centralized distribution network than most car makers out there. "If we applied resources to doing super complex retrofits," Elon Musk pointed out, "our pace of innovation would drop dramatically." That may be true, but Tesla might find it helps its bottom line if it innovates in car ownership, not just in car technology.