Tesla's dealership woes continue as Virginia refuses license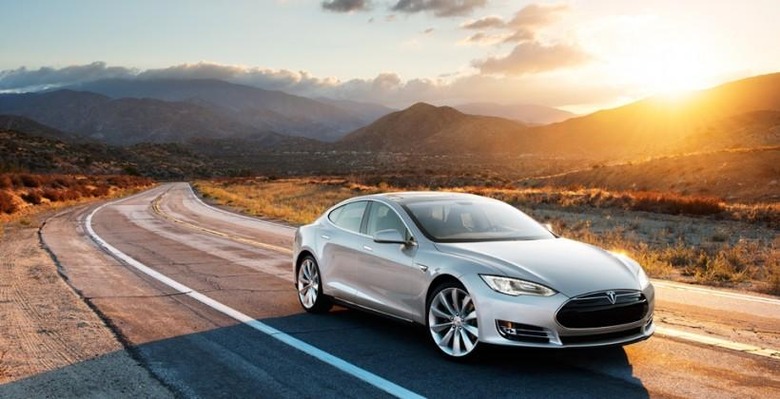 Tesla's dealership struggles continue, with electric car company founder Elon Musk confirming that the Virginia DMV has denied the marque a dealer license in the state. "Not all good news" Musk took to Twitter to complain, "Virginia DMV Commissioner just denied Tesla a dealer license, despite Hearing Officer being in favor." Tesla's application for the license had been opposed by the Virginia Automobile Dealers Association.
That opposition echoes similar complaints by dealership groups in Texas that the EV company should not be allowed to sell its cars directly to the public. Instead, they want the same independent dealership network as is the status-quo for cars currently to be kept.
The disappointing decision even came despite the Virginia DMV Hearing Office making a recommendation that Tesla be granted a license. "I further find that the operation of a Tesla owned dealership would be in the public interest" the Hearing Officer wrote, having deemed that "Tesla has presented additional and persuasive evidence that there is no dealer, independent of Tesla, that would be available in the community or trade area" that could sell the Model S and other cars under the franchise model in a way in-keeping with public interest.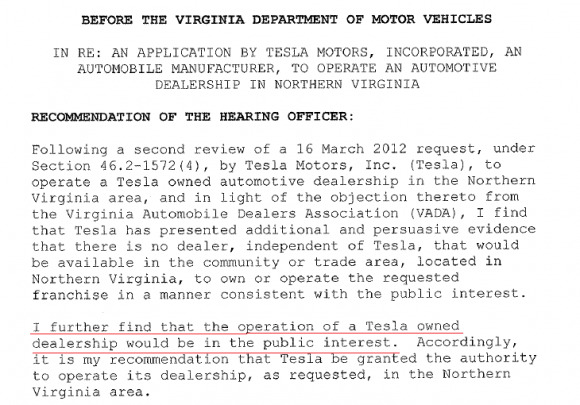 That proved unconvincing for Virginia's DMV Commissioner, however, who overruled the Hearing Officer and rejected the request.
Tesla is currently fighting with legislators in Texas who have said the company cannot operate a direct-to-consumers network of its own. Instead, it must work on a franchise system, with a middleman in-between, something Musk has argued is inefficient and not in the best interest of drivers.