Tesla to bring charging stations to Manhattan's parking garages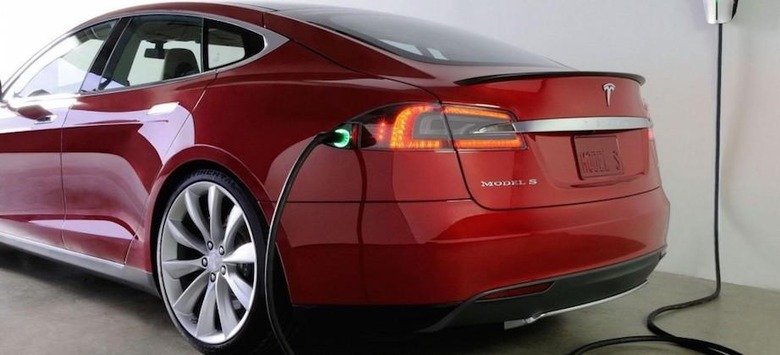 Tesla is planning to address the problem owners of its all-electric Model S in Manhattan have in trying to find a place to charge in the congested city. According to the New York Times, the car company will be making an announcement later today detailing a partnership with some two dozen parking garages, equipping them with 240-volt chargers for Tesla vehicles. While the charging stations won't be as quick as the superchargers Tesla has built along highways, they will be much faster than plugging into a standard wall outlet.
This is Tesla's first expansion into charging in urban areas. The company told the NY Times that they want to "meet the needs of those who live in apartments or commute into a big city," adding that Manhattan was a perfect place to get started.
The partnerships will see two dozen parking garages between Wall Street and 94th Street be able to let Tesla owners park and charge by the hour, day, week, or month. The garages will determine the additional prices for charging, and Tesla says they plan to add more locations in the coming months.
One Model S owner in New York told the NY Times that he parks his car at a local garage and plugs into a wall socket. It was said that it takes him 2 to 3 days to get a full charge. The chargers that Tesla is bringing to Manhattan, however, will be capable of a full charge in 3 to 4 hours, adding 58 miles of range to the car per hour. For comparison, Tesla's highway superchargers (which are free to use) can complete a full charge in about 30 minutes.
No word yet if the new charging stations will include Tesla's new automated metal robo-snake charger that Elon Musk revealed last week.
SOURCE New York Times