Tesla teases 2016 compact crossover & Roadster replacement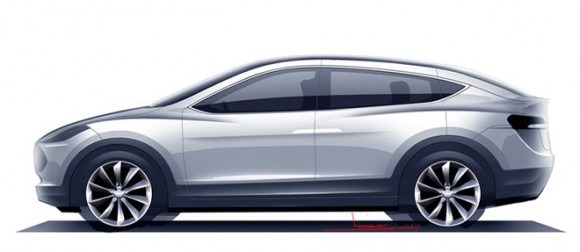 Tesla's fourth and fifth cars will include a crossover SUV and a Roadster replacement, founder Elon Musk has teased, though drivers will need to wait until 2016 at the earliest to get behind the wheel. Although first on the electric car company's agenda is the 2015 $30,000 sedan Tesla hopes will open up its audience considerably, Musk told Wired, work on the subsequent models is already underway, with a simultaneous launch promised.
The crossover will challenge BMW's premium compact SUV, the X3, in the increasingly competitive (and lucrative) segment of those wanting off-road looks but without sacrificing on-road performance. As for the Roadster replacement, that will supposedly have "supercar performance, but not supercar pricing" Musk says, with a focus on a rewarding driver experience.
The new models aren't just Tesla being over-ambitious: according to Musk, they're an essential part of the car company making a profit from the investments it has made in underlying vehicle architecture. Neither has been officially named, though the founder did say that previous comments of the crossover being called the "Model E" were tongue-in-cheek and not to be taken seriously.
Tesla's second car, the Model S, arrived with buyers in June, and the new sedan is expected to be slightly smaller as well as cheaper. Still, it will "look great and perform better than anything in its price range" Musk insists.
The third car, the Model X crossover unveiled earlier this year, is expected to hit roads in 2014.