Tesla talks future EV models for 2015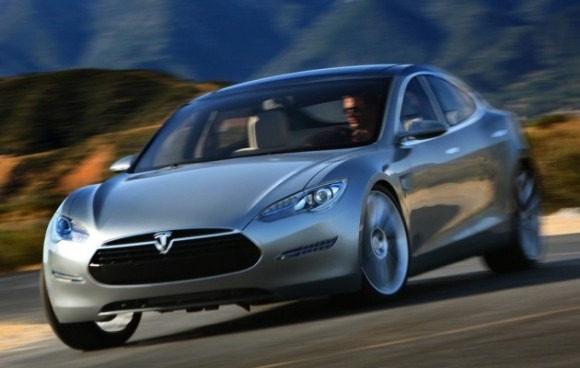 2012 has already been a pretty big year for Tesla. Just last month it started shipping out the first of its Model S cars to customers, and earlier this year the company announced that its Model X crossover will enter production in late 2013. Despite having one model fresh off the assembly line and another entering production soon, Telsa has revealed plans for a third model, which chief designer Franz von Holzhausen hopes will enter production as early as 2015.
This new line of EVs is primarily planned as a competitor to the BMW 3-series, and Holzhausen says that Tesla is aiming for a $30,000 price tag on the new cars. He also says that Telsa is going to be a little more open minded when it comes to the design and personality of its cars moving forward, telling Autocar that the company will "become more experimental as we develop as a brand."
Elsewhere on the internet, Car and Driver says that not only is Tesla planning a BMW 3 competitor, but it's also working on a new version of the roadster. Both the roadster and the 3 competitor will likely be based on the Model S's platform, but both will probably also be a bit smaller, meaning that the range of these new cars might not be able to match that of the Model S.
So, some exciting news coming out of Tesla today. Sadly, with the Model X and the Model S taking up the lion's share of Tesla's attention at the moment, the earliest we'll probably see these cars is 2015. But hey, what's life without a little something to look forward to now and then?
[via Car and Driver]