Tesla Superchargers may borrow something from gas stations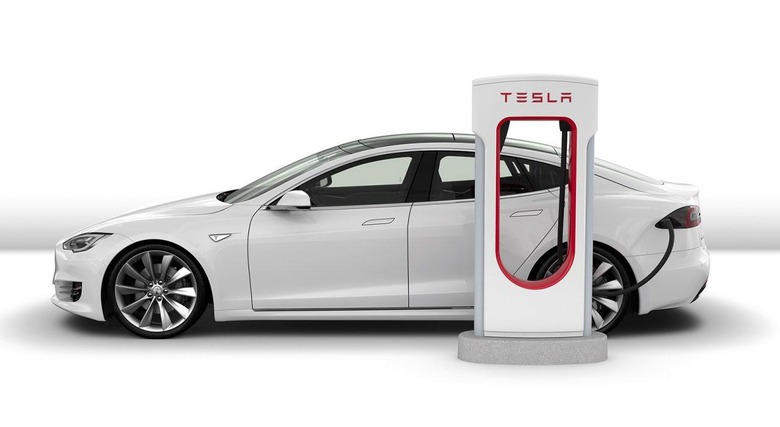 Tesla may have a track record of looking to the future of transportation, but it's considering a thoroughly well-established idea for upgrading its Superchargers. Rather than getting more energy into your electric car, the automaker is apparently considering ways drivers and their passengers might want to top up their own energy levels. If that sounds like a convenience store at a traditional gas station, you're not wrong.
Speaking at the Foodservice Technology Conference Trade Show (FSTEC) 2017 this week, Tesla's chief technical officer JB Straubel spilled the beans. The issue, as the automaker sees it, is one of maximizing use of time. Drivers are coming to top up their batteries, and that forces a period of downtime that could be used more productively with some retail.
"People are coming and spending 20 to 30 minutes at these stops," Straubel pointed out, Restaurant Business reports. "They want to eat, they want to have a cup of coffee, they want to use the bathroom."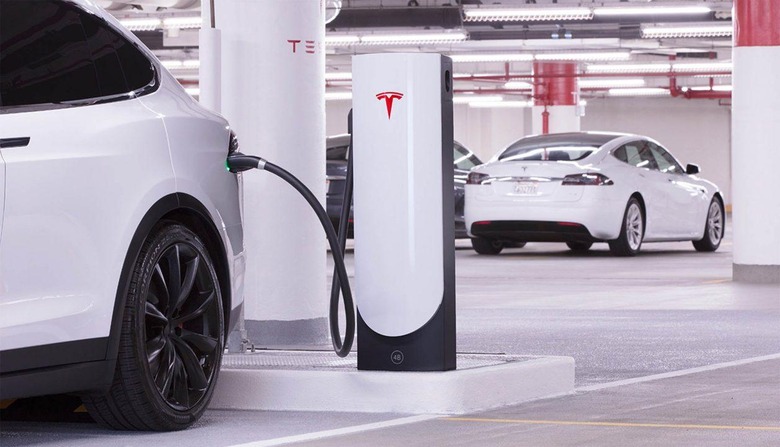 It wasn't idle speculation, either. Straubel had brought along some images, including an aerial shot of a Supercharger location with a companion convenience store. "They're starting to look a lot like convenience stops," the CTO said. "It's amazing how quickly things are evolving."
Certainly, some Supercharger locations are already near facilities drivers might want to take advantage of. However that's not necessarily guaranteed, and the range of facilities you can access while you wait for the battery to be topped up varies considerably. Tesla won't be opening its own chain of snack stores, but Straubel did say that the automaker had already "been working with restaurants" and expected things on that front to continue scaling up.
Finding ways to make the waiting period when charging an alternative fuel car has proved to be a key challenge in overturning preconceptions about EVs. For many drivers, simply leaving their vehicle plugged in overnight at home, and perhaps while at work, is sufficient for day to day use. On longer trips, though, the disparity between the five minutes or so involved in topping up a gas tank, versus the 30+ minutes of getting a meaningful recharge on a high-power connection like a Supercharger, becomes more noticeable.
It's not the only recent movement in Tesla's charging plans. Earlier this month, the company announced that it would begin installing smaller Superchargers in urban areas, giving its growing customer base more places they could recharge while in cities and other built-up areas. It's a move that's widely seen as helping pave the way for Model 3, which is not only expected to put greater load on the existing Supercharger network compared to the Model S and Model X, but also potentially be more popular with owners living in cities and who might not have access to a dedicated parking space where they can plug in.
VIA Engadget