Tesla stock dives amid Model 3 pessimism and X crash scolding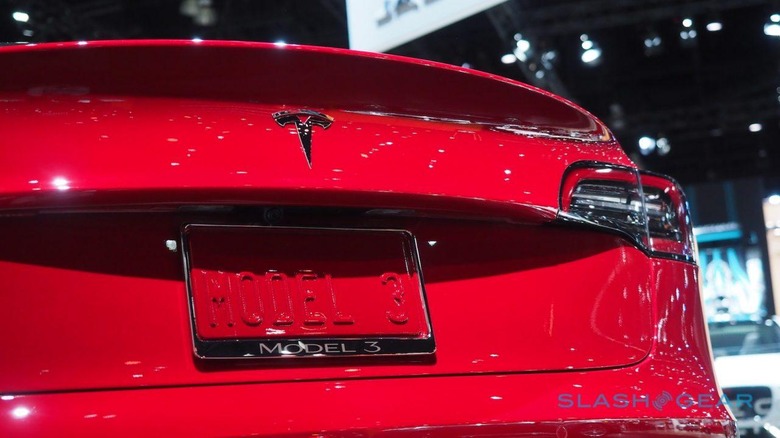 Elon Musk's big April Fools' Day joke was that Tesla was going bankrupt, but the chief exec may be struggling to find the funny side today amid stock price slumps and criticism from numerous angles. The automaker is under the magnifying glass again this week over just how many of its more affordable Model 3 electric sedans it managed to pump off the production line as Q1 2018 came to a close.
The goal, Tesla had initially said, was to be producing 5,000 Model 3 every week by the end of March 2018. That target was halved, however, in an adjustment announced at the start of January. Instead, Musk said in an update, Tesla expected to be producing 2,500 Model 3 cars per week by the end of Q1 2018. "We intend to achieve the 5,000 per week milestone by the end of Q2," he concluded.
With April beginning, it's now time for Tesla to reveal just how closely it stuck to that goal, and the market isn't convinced it happened. Total Model 3 production for Q4 2017 was 2,425 cars, of which 1,550 were delivered to buyers. The remainder were in-transit, and would be counted as Q1 2018 deliveries, Tesla said. Still, it's worth remembering that those production numbers are for the three month period, not the weekly rate.
According to Bloomberg, analyst sentiment in advance of Tesla's official numbers is that the automaker did not hit its 2,500 weekly rate. Indeed, the expectation is that the overall goal for the first three months of this year, to deliver 10,000 Model 3 cars, was also missed. For would-be owners, many of whom put down $1,000 deposits to stake their place in the reservation line years ago, that's a big frustration.
For investors, though, it's a sign that the faith many have placed in Tesla could be misguided – or at least running out of steam. Moody's Investors Service, for example, has downgraded the automaker's credit rating. Predictions that Musk & Co. will be out hunting a $2bn+ capital raise soon are also proving unnerving to shareholders.
As a result, Tesla's stock price has slumped today. Down over 5-percent at time of writing, the shares had dropped by even more in early trading today. Musk's Easter Day prank was unlikely to have gone down well either.
Elon was found passed out against a Tesla Model 3, surrounded by "Teslaquilla" bottles, the tracks of dried tears still visible on his cheeks.
This is not a forward-looking statement, because, obviously, what's the point?
Happy New Month! pic.twitter.com/YcouvFz6Y1
— Elon Musk (@elonmusk) April 1, 2018
Nonetheless, not everybody is convinced that Tesla's Q1 will be so disappointing. Indeed other analysts are warning that production could have rallied in the final weeks of the quarter – aided by whispers of a battery stockpiling effort to overcome reported shortages – giving its numbers a much-needed kick to end the financial period. That may well be sufficient to buff the car company's halo just enough to propel them into Q2 2018.
Meanwhile Tesla finds its Autopilot driver-assistance tool in headlines again – for unwanted reasons – after confirming late last week that the system was indeed active during a fatal Model X crash in California. The electric SUV collided with what Tesla says was an already-damaged highway divider, and that the Autopilot system had given the owner multiple visual and one audible warning to return his hands to the wheel. Just prior to the crash, Tesla said, the driver had his hands off the controls for six seconds.
While the announcement came after Tesla had had time to investigate the logs saved by the crashed car, the National Transportation Safety Board (NTSB) expressed displeasure at how the news was shared. A spokesperson for the agency described the NTSB as "unhappy" with Tesla's revelations, and commented that among other data it was looking into apparent complaints by the Model X's owner about the behavior of the Autopilot system.