2,425 Tesla Model 3 made in Q4 2017: 5k-per-week goal delayed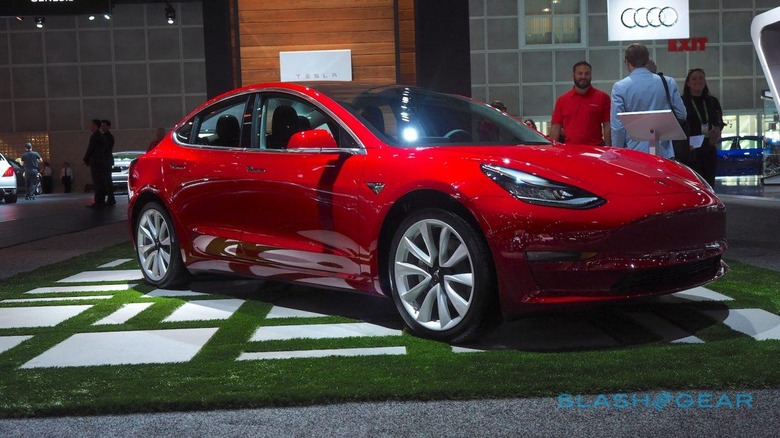 Tesla delivered 1,550 of its Model 3 cars in Q4 2017, the automaker has confirmed today, though while production rates are rising it's still pushing back its previous goals. The electric car company had formally said it planned to be producing 5,000 of the Model 3 per week by the end of Q1 2018.
Now, in a new update on Q4 2017 vehicle production and delivery, that's been bumped by a quarter. "As we continue to focus on quality and efficiency rather than simply pushing for the highest possible volume in the shortest period of time, we expect to have a slightly more gradual ramp through Q1, likely ending the quarter at a weekly rate of about 2,500 Model 3 vehicles," Tesla now says. "We intend to achieve the 5,000 per week milestone by the end of Q2."
Nonetheless its been an uptick in the efficiency on Tesla's production line. While 1,550 Model 3 may have been delivered, 860 further cars were in-transit to customers at the end of the three month period ending December 31, 2017. Tesla says that they'll be counted as Q1 2018 deliveries.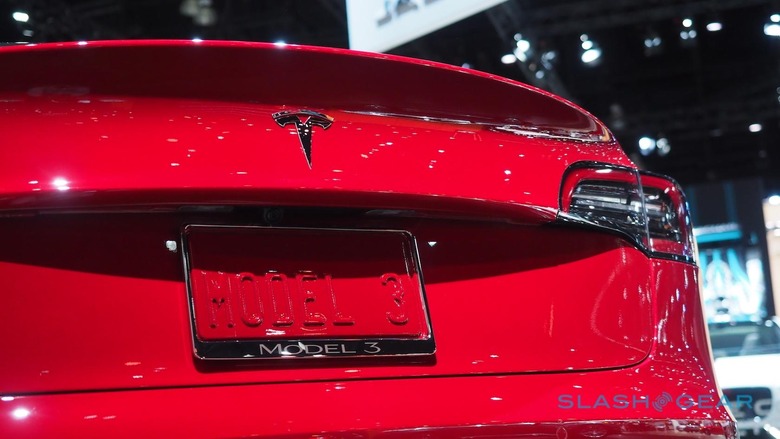 Total Model 3 production for the quarter was 2,425, out of 24,565 vehicles overall. Model S and Model X production was purposefully restrained – Tesla delivered 15,200 of the former and 13,120 of the latter though, as with Model 3, some cars were still in-transit by the quarter's end – so that the automaker could focus on production of its most affordable car.
"In the last seven working days of the quarter, we made 793 Model 3's, and in the last few days, we hit a production rate on each of our manufacturing lines that extrapolates to over 1,000 Model 3's per week," Tesla points out. "As a result of the significant growth in our production rate, we made as many Model 3's since December 9th as we did in the more than four months of Model 3 production up to that point."
Overall, despite the change in Model 3 schedule, it's been a good quarter for Tesla in terms of deliveries. Indeed, it was the automaker's all-time best quarter for combined Model S and Model X deliveries, up 27-percent year-on-year even with the intentional restraint. Versus the previous quarter, Q3 2017, deliveries were up 9-percent.
The tail-end of 2017 proved to be a complex few months for Tesla. Not only did the company have the ongoing headaches around Model 3 production to deal with – though it has finally begun shipping to non-employee buyers, another milestone as it attempts to tackle its reservation list of hundreds of thousands of would-be customers – it had two high-profile announcements targeting different segments.
On the one hand, the Tesla Semi offered Elon Musk & Co.'s vision of what a truck might look like when powered entirely electrically. That's promised for a 2019 launch. At the other extreme, the new Tesla Roadster is aiming to be the world's fastest production car, assuming the automaker can actually manufacture it for a predicted 2020 release.