Tesla slashes forecast over Model S production hiccups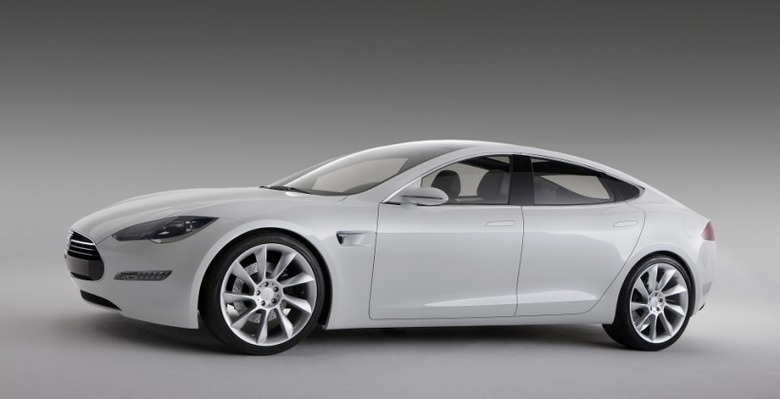 Tesla has admitted it has fallen short of production goals for the Model S, blaming new equipment and supplier delays for pumping out fewer than expected electric sedans. The company – which announced ambitious solar-powered charging station plans this week – says it has so far produced 255 of the Model S, of which 132 have been delivered to buyers, and leaving Tesla 4-5 weeks behind schedule. At fault, Tesla says in a shareholder filing [pdf link], is the complexity of the new equipment involved on the Model S production line.
"The Model S is an all new vehicle which we are producing with new employees using new equipment. As our main focus is on quality, we have methodically increased our Model S production at a rate slower than we had earlier anticipated" Tesla says. "To produce a vehicle that meets our quality standards requires us to carefully analyze each step of our production ramp, improve the efficiency of our manufacturing processes and continue to train our employees."
Responsibility isn't solely Tesla's, however. The company is also holding its suppliers to high standards, and that has caused some hiccups with components, it claims. "Certain suppliers have experienced delays in meeting our demand" Tesla says, "and we continue to focus on supplier capabilities and constraints."
Model S shipments to customers had previously been estimated to reach 5,000 cars by the end of 2012, with Tesla setting a production goal of 20,000 for 2013. While the company still believes that 2013 target is workable, it now suggests it will deliver at most 3,225 cars before the year is through.
Overall, though, Tesla has cut its financial outlook, from the previous $560m-600m to $400m-$440m. R&D spending is expected to diminish by 20-percent in Q3 versus Q2, and Tesla saw a significant number of cancelations from those on its reservations list. That's predicted to become less of an issue as the delay between placing an order and receiving a car decreases in line with production climbing, however.
[via GigaOm]