Tesla Roadster "Special Option Package" Will Make It Even Faster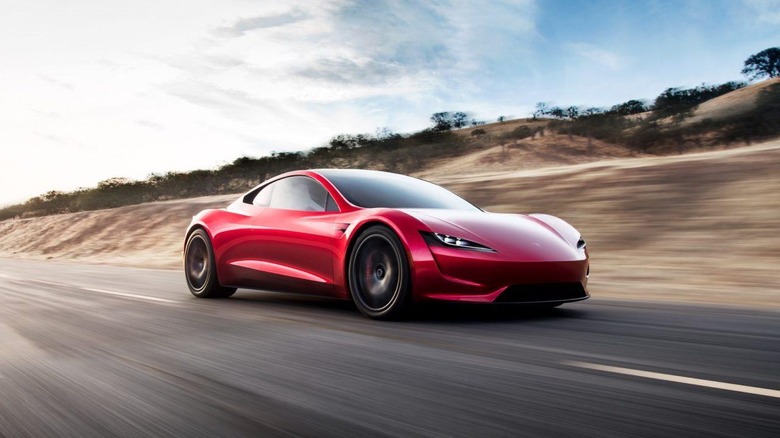 The new Tesla Roadster may still be three years out, but Elon Musk just can't resist the urge to tease us about higher-performance versions. The seductive red convertible was the surprise guest at Tesla's electric truck reveal last week, with the Tesla Semi opening up to reveal the brand new EV supercar.
Elon Musk quickly doubled-down on that surprise, dropping some jaws with the Tesla Roadster's performance numbers. 0-60 mph in 1.9 seconds doesn't just make for a fast car, it will make the sports car the fastest production vehicle, assuming Tesla's engineers can make it happen. According to Musk, though, that's just the start.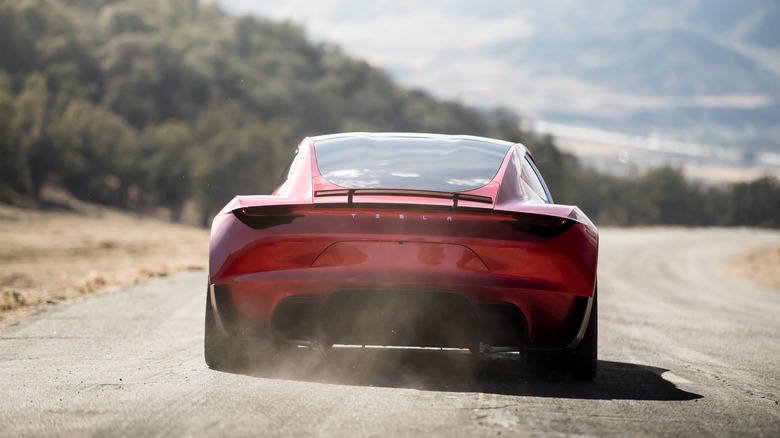 At the event in Los Angeles last week, he took pains to stress that the numbers he was sharing are for the "base" spec Tesla Roadster. Over the weekend, meanwhile, he's been dropping some more hints about what a higher-spec car might do.
"Should clarify that this is the base model performance," he tweeted, to a flurry of likes and retweets. "There will be a special option package that takes it to the next level."
Should clarify that this is the base model performance. There will be a special option package that takes it to the next level.

— Elon Musk (@elonmusk) November 19, 2017
That doesn't come as a huge surprise, given Tesla's track record with the Model S and Model X. Over the years they've been available, Tesla's engineers have been adding various upgrade packages that increase the horsepower and cut the 0-60 mph time. They also generally have entertaining names, like "Ludicrous" mode.
What, exactly, the new Roadster's "special option" will include remains to be seen. Although Tesla has shared things like the electric car's range and some crazy torque numbers, the full details are still some way off. Is a 1.6 or 1.7 second 0-60 mph time feasible? Perhaps, but we need to know more about the car's batteries and motors before we can predict for sure.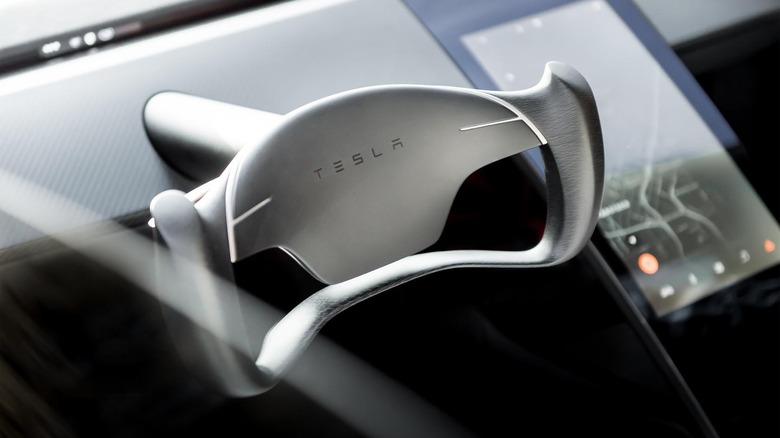 MORE This is the new Tesla Roadster
What we do know is that, for the sort of performance Musk is talking about achieving, it's actually surprisingly affordable. Even the Tesla Roadster Founders Edition, a run of the first 1,000 cars, at $250,000 undercuts some gas-powered exotica that can't match what the automaker is claiming for the new supercar.
Still, the difference there is that those rival cars you can go out and buy, even if they cost you more. Tesla is taking reservations for the Roadster, but it's still not expected to arrive until 2020 at the earliest; given the company's mixed track record with hitting production on time, we'll take that release window with a pinch of salt. How far after that the "special option" upgrade will come is just another layer of mystery.