Tesla promises game-changing 2018 for Model 3 and more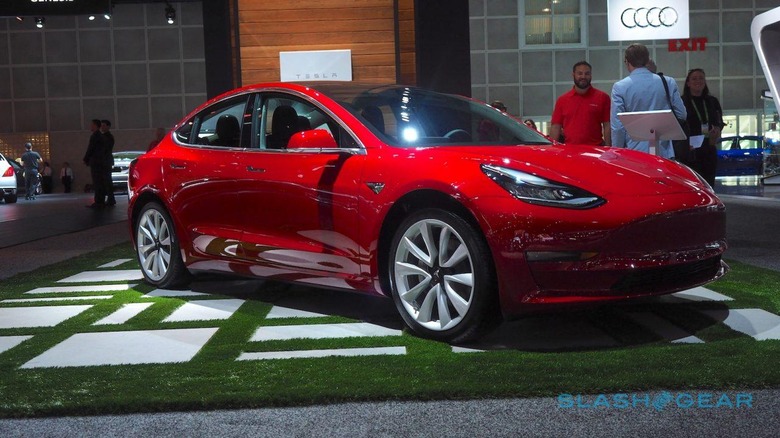 Tesla delivered 1,542 Model 3 in the final quarter of its 2017 financial year, with the EV-maker insisting it's still on track to produce 5,000 of the cars per week by the end of Q2 2018. The numbers, shared in Tesla's Q4 2017 financial results, also saw Tesla shift to a positive operating cash flow, an unexpected turnaround for the car-maker which has struggled to meet its initial, ambitious production goals.
Now, however, Tesla says that it has turned a corner. "At some point in 2018, we expect to begin generating positive quarterly operating income on a sustained basis," the company said today. "With the planned ramp of both Model 3 and our energy storage products, our rate of revenue growth this year is poised to significantly exceed last year's growth rate."
Nonetheless Model 3 production is still fairly low in the grand scheme of things. In the three months ending December 31, 2017, Tesla delivered 1,542 of the cars. It also delivered 28,425 Model S and Model X, for a total of 29,967 deliveries. Production of the larger, more expensive models was artificially limited, the automaker points out, as it reallocated manufacturing resources to the cheaper, smaller car.
Looking ahead, Tesla expects robotic production facilities to accelerate its assembly lines. At the same time, it's targeting particularly troublesome bottlenecks, like the battery module line. Servicing productivity is expected to improve, predominantly down to what Tesla says is better remote diagnostics built into the Model 3, which could cut physical service visits by half.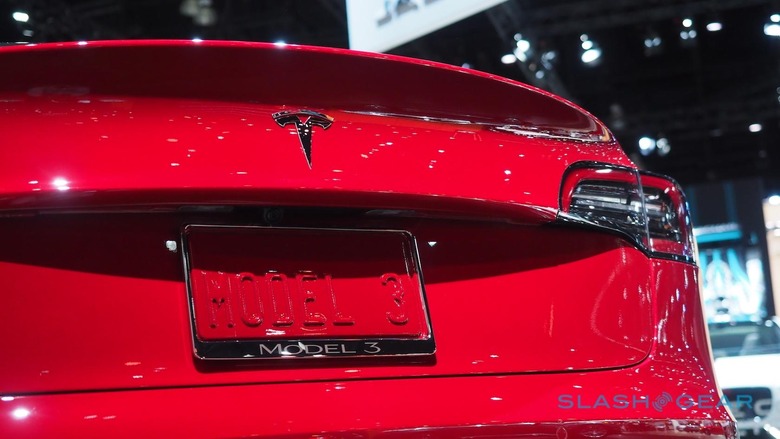 Rather than eating into Model S and Model X sales, Tesla claims, Model 3's arrival has instead spurred demand for its more expensive cars. Indeed, at Tesla stores where the Model 3 is on display, sales of the other EVs have risen, along with demand for Powerwall and solar installations. Having been steady, Model 3 reservations have also seen an uptick, though Tesla does not give a specific number for how many people are waiting for the car.
Looking to 2018, there are changes afoot, some of them sizable. The Supercharger network, Tesla's series of car charging stations, is set not only to grow but to begin contributing to the automaker's bottom line. That's down to Model 3 drivers paying to use the chargers, in contrast to Model S and X owners who have received free Supercharging.
Tesla says it plans to streamline Model S and Model X trim mixes, presumably cutting some of the options or combining them into packages so as to reduce the range of configurations the cars are available with. That should make assembly a little less complex, just as it has done with the Model 3's relatively short list of extras and packages. Deliveries of the two most expensive cars in Tesla's current line-up are expected to reach 100,000 in the year as a whole, that number hamstrung predominantly by the fact that they use the old form-factor batteries.
It's an ambitious and impressive outlook, certainly. All the same, there are some lingering questions we still don't have answers for. Still unclear is when Tesla will begin selling the most affordable version of the Model 3, for example, having prioritized higher-spec cars from the outset. They're the vehicles many reservation holders had in mind when Elon Musk & Co. announced the vehicle several years ago.