Tesla pushes back on supplier renegotiation fears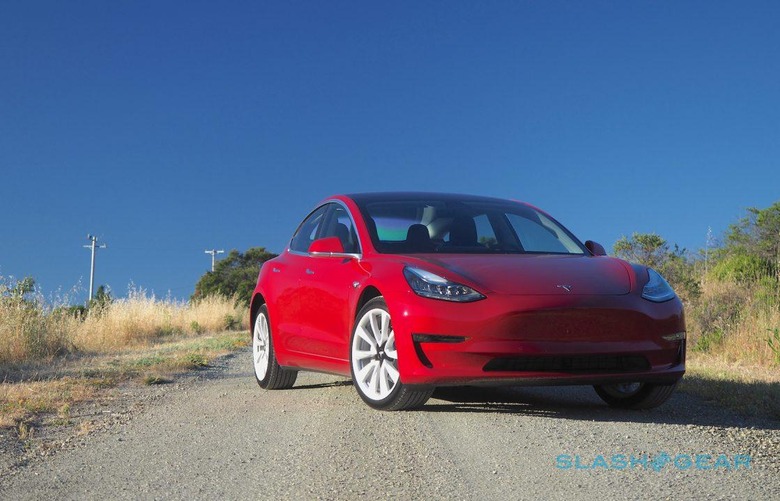 Buoyed by hitting Model 3 production goals, Tesla is attempting to renegotiate supplier contracts in the hope of fulfilling Elon Musk's promise to be profitable in the second half of the year. The automaker more than doubled EV production in Q2 2018 versus the first quarter, setting a new goal of 6,000 Model 3 rolling off the line by late August.
That came after a significant push – including building a new "tent" facility alongside Tesla's usual plant – to meet targets by the end of June 2018. By the last week of the month, it managed to produce 5,031 of the more affordable electric sedans. To achieve it, Tesla has been running its line 24/7.
Production numbers aren't Tesla's only commitment, however. Musk also promised that, in Q3 and Q4 of this year, the company would be cash positive. It also has a long-term gross margin target of 25-percent for the Model 3; in the last financial quarter, gross margin for the car was negative "due to temporary underutilization of our manufacturing capacity," the automaker explained.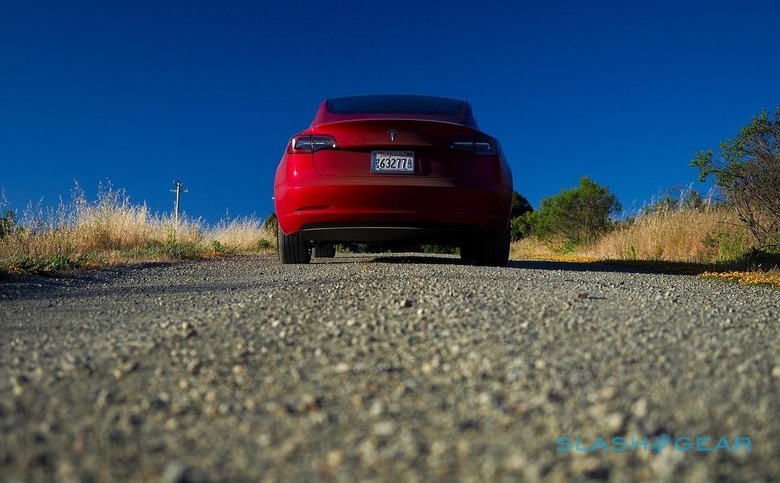 Now, it's looking to renegotiation to help with the figures. A report from the WSJ over the weekend revealed that Tesla had asked some of its suppliers to refund some of its previous spend since 2016, with "a meaningful amount" requested in order "to sustain operations during a critical production period."
The claims triggered a further round of questions as to just how stable a footing Tesla is on. The automaker has a long list of Model 3 reservations, with each person on that roster having paid a $1k refundable deposit to stake their claim. In late June, it opened up the ordering process to North American reservation holders, though asked for a further $2,500 in order to do so. That upfront payment would go toward the final sticker price of the car, though only be eligible for a refund within three days of being made.
According to a statement from Tesla, the renegotiations are standard business practice, and reflect a change in scale with Model 3 production expanding. Fewer than ten suppliers have been petitioned, the automaker said, all of which have ongoing, incomplete projects with Tesla that the automaker believes could now be more competitive. Any improvement, it insists, would only affect future cashflow, not Q3 2018 profitability.
Certainly, Tesla has seen a significant transition between 2016 and today. Back in 2016, when some of the deals in question were inked, Model 3 production was yet to begin. Indeed, that year the automaker produced 83,922 vehicles overall.
"Negotiation is a standard part of the procurement process, and now that we're in a stronger position with Model 3 production ramping, it is a good time to improve our competitive advantage in this area. We're focused on reaching a more sustainable long term cost basis, not just finding one-time reductions for this quarter, and that's good for Tesla, our shareholders, and our suppliers who will also benefit from our increasing production volume and future growth opportunities. We asked fewer than 10 suppliers for a reduction in total capex project spend for long-term projects that began in 2016 but are still not complete, and any changes with these suppliers would improve our future cash flows, but not impact our ability to achieve profitability in Q3. The remainder of our discussions with suppliers are entirely focused on future parts price and design or process changes that will help us lower fundamental costs rather than prior period adjustments of capex projects. This is the right thing to do" Tesla