The Tesla Cybertruck – the electric car company's pickup truck – will make its official debut later this month, with CEO Elon Musk confirming the date of the unveil. The unusual name was revealed back on Tesla's Q3 2019 earnings call, Musk referring to the pickup as the "Cybertruck" though not confirming whether that would be the utility's production name.
We do, however, know when we should find out that full name. Musk took to Twitter today to confirm that the Cybertruck would get its full unveil on November 21. It'll be revealed in Los Angeles, near the SpaceX rocket factory.
That's at the tail-end of the LA Auto Show 2019, though it won't be part of the official event. Details of the pickup truck have been in relatively short supply since the automaker revealed it was in the pipeline. However, Musk hasn't been shy about talking up the capabilities of the new electric vehicle.
The goal, it's been previously discussed, is to offer a utility vehicle that can go 400 to 500 miles on a single charge. It will use the Dual Motor design familiar from Tesla's existing cars, for all-wheel drive. There'll also be dynamic suspension, and Musk has teased 300,000 pounds of towing capacity.
The Tesla pickup won't look like any other truck
What's prompted the most speculation – and some questionable renders – is Musk's suggestion on styling. Even before referring to the EV as the Cybertruck, the outspoken CEO teased that it would have "futuristic" stying along the lines of "cyberpunk." Adding to the confusion, "it won't be for everyone," Musk conceded.
Utility vehicle design typically follows a fairly conservative arc, with many buyers prioritizing reliability and familiarity above new features. The challenges Ford faced when making the switch to aluminum for the F-150 back in 2015, for example, indicate just how reluctant to embrace change some pickup buyers can be. That decision paid off for Ford – and rival truck-makers have since followed suit, using more aluminum in their designs – but it took a lengthy education process to do it.
Just how outlandish Musk's vision of an "armored personnel carrier from the future" can be, and still win over buyers, remains to be seen. There are certainly practical advantages to electrification in utility vehicles. The torque – both instantaneously delivered and often far greater than a gas or diesel vehicle can muster – could be especially useful for work purposes, while the option to drive high-voltage tools from the Cybertruck's own power supply could be a convenient alternative to the typical portable gas generator.
The Tesla pickup will have some big-name competition
While the reveal may be in only a few weeks time, it's uncertain just how quickly the Tesla Cybertruck can be brought to the market. That potentially puts it up against some electrified trucks both from familiar names in the industry and new upstarts.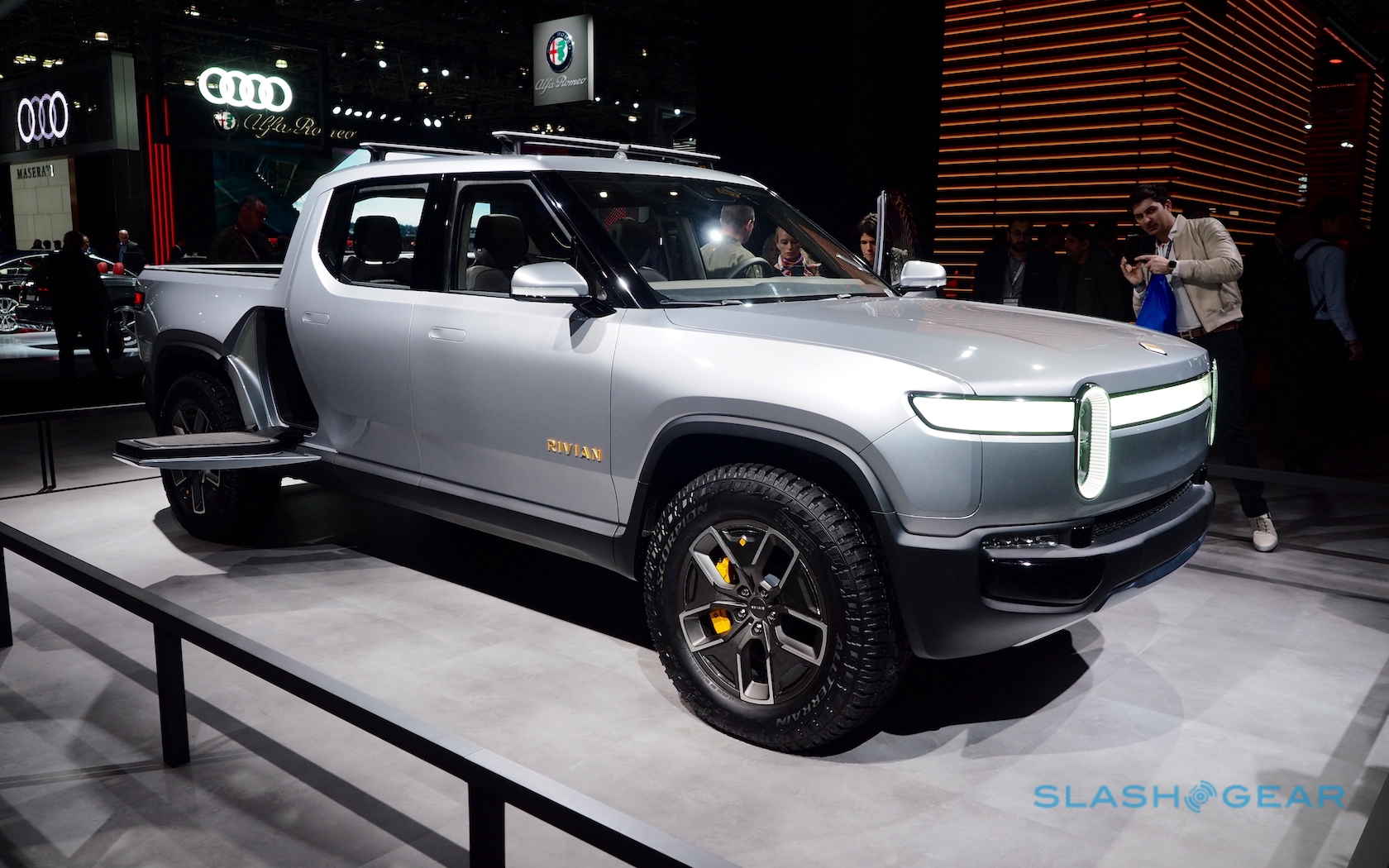 Ford plans to have a hybrid F-150, an electrified version of its best-selling pickup, on the market in 2020. A fully-electric F-150 is due in a few years time, meanwhile. General Motors is also working on an electric truck, though it's unclear which of the automaker's nameplates it will launch under.
Then there are companies like Rivian. Like Tesla, the startup is also focusing on an electric-first strategy, having revealed its first products to be an EV pickup and an EV three-row SUV last year. That proved enough to convince Ford, Amazon, and others to back the company, with production expected to begin in late 2020. The Rivian R1T electric pickup is expected to be priced from $69,000 before subsidies and incentives.