Tesla: not a Recall, per se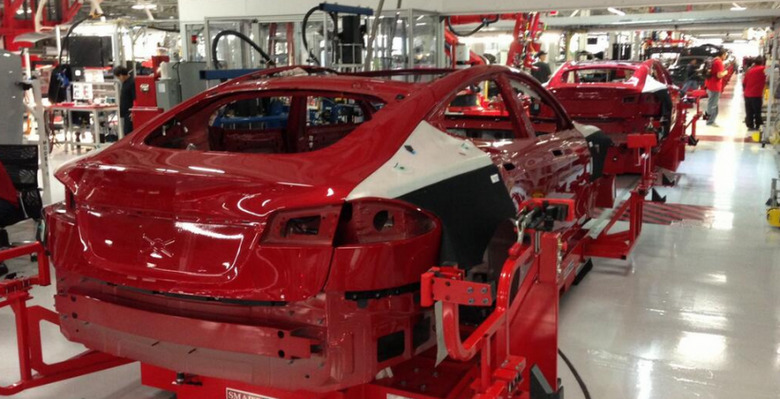 There appears to be some confusion over the word "recall" when it comes to the current Model S Tesla vehicles out there in the wild, while the actual situation, instead, deals with a distribution of new power adapters and a software update. With a number of possible factors in play with the standard NEMA 14-50 power adapter such as "corrosion, physical damage to receptacles or inappropriate wiring/installation of electrical outlets", according to Tesla, they've done two things, neither of which are a recall of the entire vehicle.
The first thing Tesla has done in accordance to their Part 573 Defect Information Report sent to the National Highway Traffic Safety Administration is to send out a software update. This update was sent to all Tesla Model S owners and should be loaded in their vehicles at this time. The second measure taken was to send out new and improved NEMA 14-50 power adapters. These new power adapters are on their way to users now.
A bit of confusion has arisen at some point over the past few days which included the word "recall". To be clear: no physical recall of any Tesla vehicle is taking place. While 29,222 Model S electric sedans will have this software update and should be using this new power adapter in the future, Tesla is recalling no vehicles physically.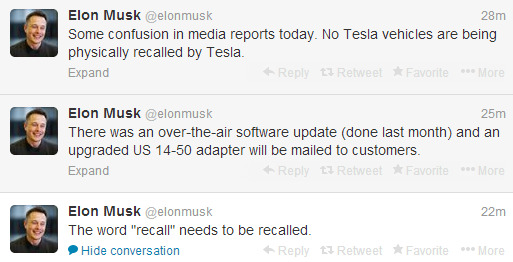 In other words – don't call it a recall unless US regulators do so. Even "treating it like a recall" can be dangerous talk in this hyper-connected quick-transmission news world we live in. Watch out for it!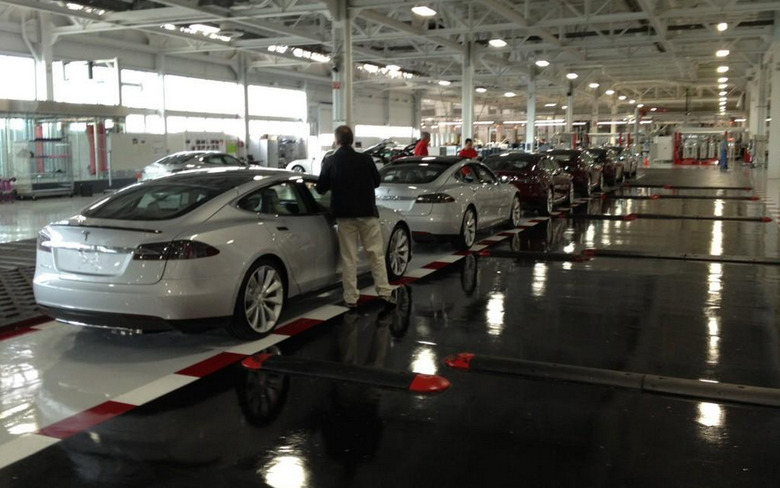 Meanwhile it was announced by Tesla that they'd shipped 6,900 cars in the fourth quarter of 2014. This accounts for a 20 jump over their best estimates, according to a company executive speaking with Rueters at the 2014 Detroit Auto Show. At this time it's not clear if Tesla will be raising expectations significantly for the quarter coming up.