Tesla Model S owners to receive new charger connectors due to overheating issues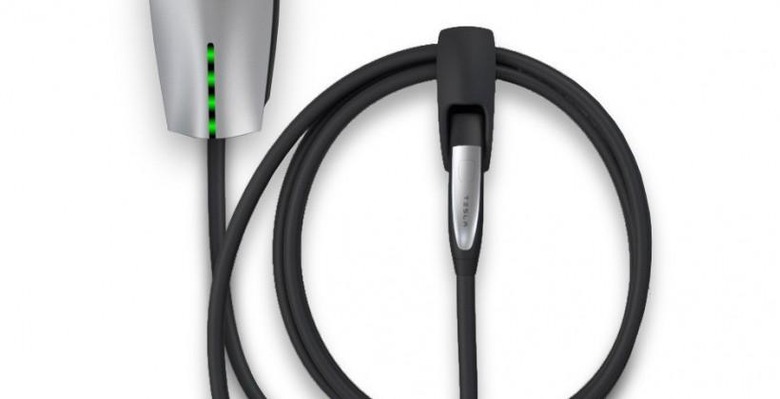 A spat of fires involving Tesla's Model S last year marred the company's otherwise many successes. Though the fires all resulted from incidents of some sort, calls for a safety inquiry were made, and a short while later another fire happened, this one to a garage containing one of the cars. On Friday, it was announced owners will be receiving new charger connectors to protect from overheating.
According to a report by Reuters late last year, the Orange Count Fire Authority that investigated the garage fire stated in a report that the "most probable cause of this fire is a high resistance connection at the wall sock of the Universal Mobile Connector from the Tesla charging system." Tesla Motors, however, also investigated the fire and maintains the Model S and its charging system didn't cause the fire.
There apparently have been some issues with overheating chargers, however. Said Tesla's Elon Musk: "These are very rare events, but occasionally the wiring [in some garages] isn't done right. We want people to have absolute comfort, so we're going to be providing them with an upgraded adapter." The new wall-charger adapters will be mailed to owners in the next couple of weeks.
This is a recall of sorts, one that conveniently doesn't require a trip to a service center, and follows a handful of reports about Model S wall plugs smoking or melting during a charging session. In these new chargers, a design change has implemented a thermal fuse that will cause a charging to stop if the product starts to overheat.
SOURCE: Bloomberg