Tesla Model X: Forget "falcon-wings", the touchscreen dash is geek cred enough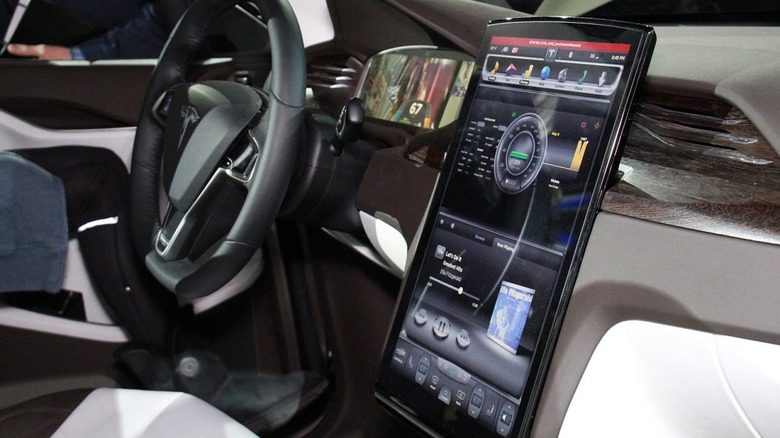 Tesla's new Model X SUV is already dividing opinion over its external design, with some loving the "falcon-wing" rear doors and others arguing the crossover looks like a chubby, yawning hamster, but it's the interior tech that really has us drooling. Like the Model S before it, the Tesla Model X offers a huge 17-inch touchscreen as its center console, as Jalopnik's photos show, with a fully digital drivers binnacle.
Rather than the usual knobs and buttons, Tesla offloads all the HVAC controls, entertainment systems, safety and other gadgetry in the Model X into its vast touchscreen. Multiple USB ports will allow for external devices to be hooked up, and there'll be third-party app support as well as the promise of Tesla's own periodic updates to keep your all-electric SUV up to date.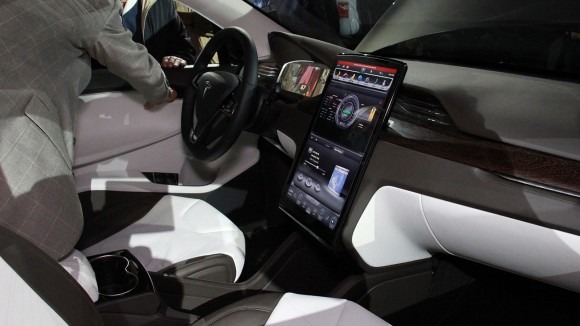 Of course, there's more to like about the Model X, such as the innovative gullwing doors that have multiple joints so as to open up access to the second and third row of seats even if you're boxed in at the parking lot. There'll be two power versions, 60 kWh or 80 kWh, as well as a choice of RWD, AWD and "performance" AWD.
The Tesla Model X is up for pre-order now, and is expected to cost around $50,000 with US government subsidies. Deliveries will begin in late 2013 to early 2014.
Tesla Model S 17-inch touchscreen dashboard demo: