Tesla Model X finally ready to hit the road next month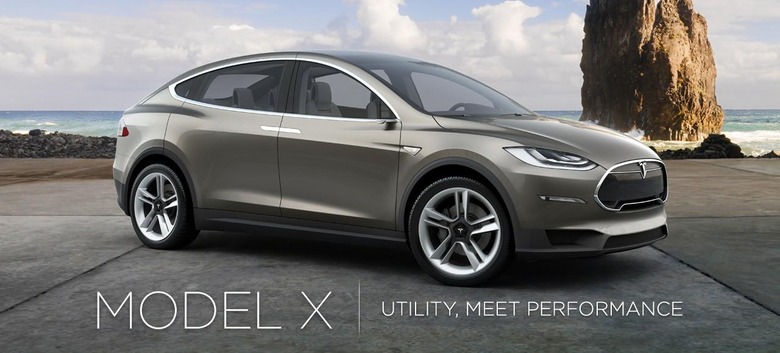 After nearly two years of delays, Tesla is on the verge of rolling out its second electric vehicle line, the Model X. In its second quarter letter to shareholders, Tesla revealed, among other things, that Model X is still on track for a September launch. That is, if all goes well. Since nothing is set yet in stone, and delays could still happen, we aren't going to hold our breaths yet. But Tesla does need to get the SUV out the door as soon as possible before it has an angry mob of pre-order customers banging at its gates.
Tesla first announced the delay for the Model X in 2013. Back then, it wasn't much of a surprise. The young company needed to get its feet on solid ground and diverting its resources away from the main Model S would have done more harm than good. However, in 2014 it once again delayed the launch again to the third quarter of 2015, reasoning that they prefer to focus on quality rather making a quick buck, so to speak.
Hopefully that is the last delay as Tesla seems confident that it will be able to start making deliveries of the Model X next month, though in small numbers. Unlike the Model S sedan, the Model X brings Tesla's battery powered technology to the SUV category. This required changes in production capacity and tooling, which partly accounted for Tesla's second quarter loss. At the moment, Tesla is preoccupied with preparing its manufacturing process as well as ironing out its supply chains.
Tesla's letter doesn't reveal just how small that "small number" of Model X deliveries really is. At this point, however, any number of actual working electric SUVs would do to placate those who have invested heavily in the car, whether as company investors or as pre-orders. Tesla has yet to also put an exact date stamp on the roll out, though we're likely to hear more about it soon.
And now, we still don't know what those horns were for.
SOURCE: Bloomberg
VIA: Jalopnik