Tesla Model S earns top score at Consumer Reports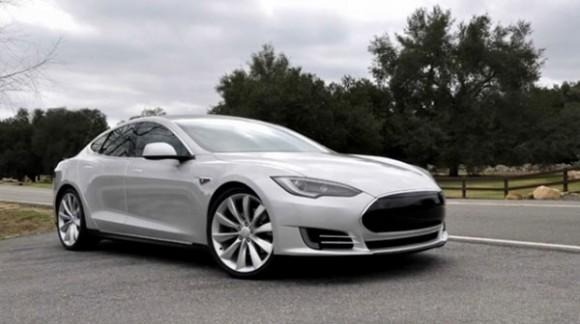 A New York Times reviewer might not have liked the Tesla Model S electric vehicle back in February when a controversial review was published in the paper, but Consumer Reports certainly does. Consumer Reports has announced that the Model S has earned the top overall test score performing as well or better than any vehicle the publication has ever tested. The Model S is the first electric vehicle to ever achieve such a high score.
Consumer Reports ranks vehicles on a scale of 100. Considering the 100 would imply a car is perfect, and nothing is ever perfect, a score of 99 is as perfect as you can get with a Consumer Reports review. A score of 99/100 is exactly what the Model S made. Last vehicle to receive such a high rating in the publication's testing was the Lexus LS 460L tested in 2007.
The Model S is the first electric vehicle to ever earn a score of 99. Consumer Reports says that the complete tests and ratings for the vehicle will be available online today and in the July issue of its print publication. One of the most interesting things about the Consumer Reports review is that it tests battery life and a real world situation.
The publication found that the Tesla vehicle was able to deliver close to 200 miles per charge. According to CR, the range during its testing varied from 180 miles on cold winter days to about 225 miles on warmer days. Despite scoring 99/100 on its review, Consumer Reports still doesn't list the Model S as Recommended by Consumer Reports. The publication says it doesn't have enough reliability data to recommend the vehicle at this time.
[via Consumer Reports]