Tesla just axed a Model S to give the Model 3 space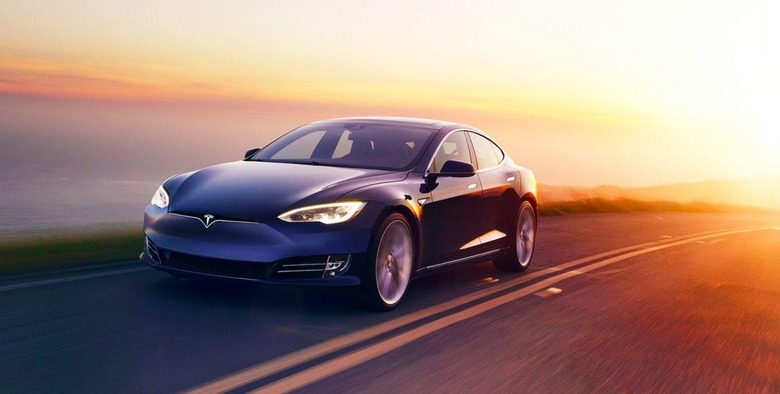 Tesla is further widening the gap between the Model S and the new Model 3, discontinuing the entry-level version of its premium sedan. The automaker has long been fighting assumptions by would-be owners that the Model 3, simply by virtue of being newer, is actually "better" than the Model S. Now, since CEO Elon Musk's repeated insistence of that fact still isn't hitting home, Tesla is making the differences even more obvious.
That means taking the axe to the Model S 75 rear-wheel drive (RWD), which is currently the most affordable version of the car. Tesla confirmed to Elektrek that, as of this coming Sunday, September 24, the option will be removed from the online "design studio" with which customers can configure new vehicles.
It will mean that the Model S – like the Model X SUV – will only be available in all-wheel drive (AWD) form, which Tesla signifies with the "D" suffix to the model name. Currently, the Model S 75 starts at $69,500 (plus $1,200 destination and fees) before any federal and/or state tax credits. The Model S 75D, the all-wheel drive version of the same car with 10 miles of extra EPA-rated range from the 75 kWh battery and 0.1 seconds shaved from the 0-60 mph time, is currently $74,500.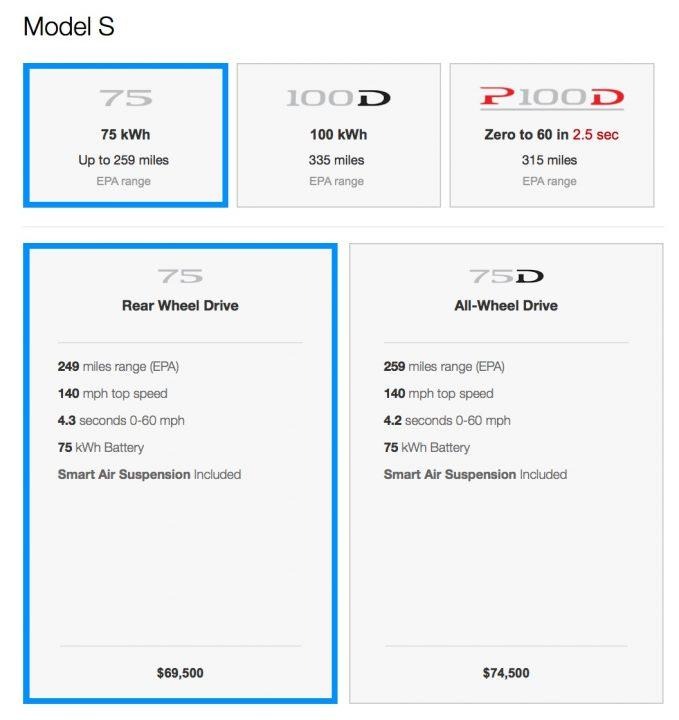 It's unclear at this point whether Tesla will adjust its prices after the change is made. The automaker does have a track record of that: only in April, it cut $5,000 from the Model S 75, shortly after discontinuing the previous entry-level car with the 60 kWh battery.
However, it's possible that Tesla might prefer to maintain the current pricing, given it better distinguishes between the Model S and the Model 3. The latter will, eventually, be offered in AWD "D" form, but for the moment Tesla is only producing RWD cars. That's expected to last until the Spring of 2018. Given the margins on luxury cars are generally better than on more affordable models, and that the Model S doesn't face the same initial production hurdles any new vehicle experiences, it's in the automaker's best interest to nudge as many buyers over to Model S as possible.
For the moment, according to Tesla, there'll be Model S 75 production and inventory, ensuring that deliveries can take place through Q4 2017. However once they're gone, there'll be no further cars of that configuration manufactured.