Tesla is now upgrading old Roadsters with 340 mile batteries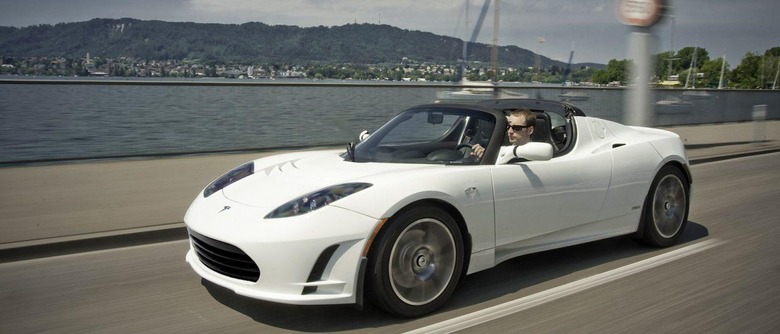 Tesla has begun upgrading Roadster batteries, giving the automaker's oldest car a boost in range in a welcome – albeit expensive – refresh. News that Tesla would turn its newer battery technology to improving the Roadster, production of which ceased in 2012, came as a surprise when Elon Musk announced it in late 2014, though it's taken some time to actually filter through to owners' cars.
At the time, Tesla said that it needed to put the upgraded battery packs through safety validation, though did not give an estimate on how long that process might take. Roadster owners were asking for an update as recently as the Tesla Shareholders Meeting last month, but now, Electrek reports, the first installs are taking place.
It's a slow-going process, not least because Tesla is forced to use manufacturing systems from the original production line. Current Roadster owners now face several months wait if they haven't staked a $5,000 place on the list.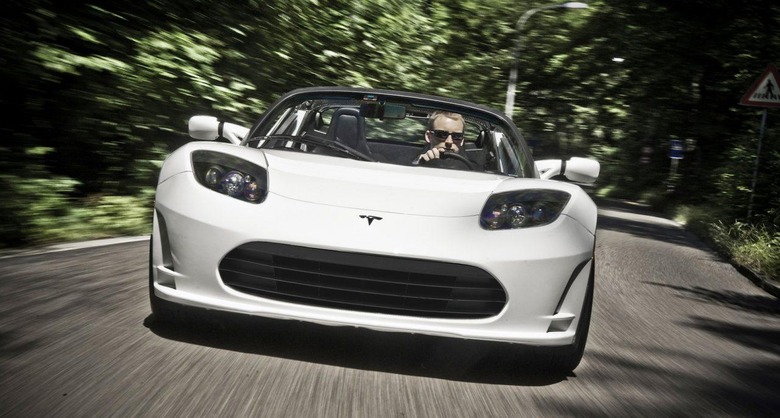 That deposit is only the tip of the actual cost, however, which Tesla's CTO JB Straubel says still isn't intended to make a profit for the company.
"The price of the Roadster 3.0 battery upgrade is $29,000, including all labor and logistics. This is equal to Tesla's expected cost," Straubel said at the shareholder event. "It is not our intention to make a profit on the battery pack. The reason the cost per kWh is higher than a Model S battery is due to the almost entirely hand-built, low-volume (only two or three per week) nature of Roadster battery packs. It also includes additional work to remove, upgrade, and reinstall the power electronics module (PEM)."
Upgraded cars get an "R80" badge, referring to the roughly 80 kWh capacity of the new battery. As for range, that's increased from around 244 miles of the car originally, to around 340 miles, though Tesla itself claims to have done the roughly 380 mile San Francisco to Los Angeles trip on a single charge.
Given that the number of Tesla Roadsters sold is so small – less than 2,500, in fact – it's all the more impressive to see the automaker supporting those earliest buyers with the 3.0 battery technology. Although known for its over-the-air software updates, which have introduced striking new technologies like Autopilot while owners' cars sit idle in their garages, a hardware update is a lot more arduous to complete.
As for what happens to older batteries, Tesla has long been pushing a so-called "closed loop" process which attempts to extract as many usable materials from the inefficient packs as possible, while recycling the bulk of what remains.
Meanwhile there's a new Roadster on the horizon, with Tesla confirming that an all-new car is pencilled in at some point in the next four years.
VIA Elektrek