Tesla gets go ahead for 100MW Powerpack system in South Australia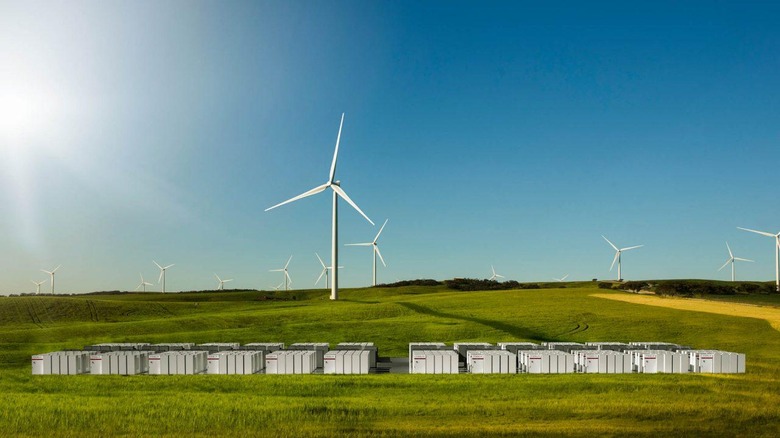 Remember when Tesla CEO Elon Musk promised that he could have a backup power solution in place for South Australia in 100 days? The promise came after South Australia experienced severe storms that caused a blackout, leaving 1.7 million residents without power. Musk and his company will now get the chance to make good on that promise, as Tesla has been given the go ahead to proceed with its energy storage system.
It's hard to imagine that Telsa wouldn't be awarded the contract after a promise like that, but nonetheless, it sounds like the South Australian government made the company go through its bidding process all the same. Tesla announced today that its bid had been accepted, and now work on a 100MW/129MWh Powerpack system will get underway.
The system is going up near Jamestown, South Australia and will be paired a wind farm Neoen has set up in the area. Tesla will be handling the storage of this energy exclusively and plans to have it completed by December 2017. When it's completed, Tesla says it will be the "largest lithium-ion battery storage project in the world."
In more specific terms, this Powerpack system will be able to store enough energy to power 30,000 homes. Not only will it be there for times when large-scale blackouts happen, but it can also contribute during times when South Australia's grid is under heavy load. In short, it will supply emergency power during blackouts and extra power at peak load times during the summer.
Beyond this new Powerpack system, Tesla has also started installing Powerwall batteries in homes throughout South Australia, giving individual households the ability to store power for use in times of shortages as well. This new system should help a lot when it comes to the stability of South Australia's power grid, so once it's up and running, hopefully we won't hear about the country's electricy struggles as much.
SOURCE: Tesla