Tesla flips on the world's largest lithium ion battery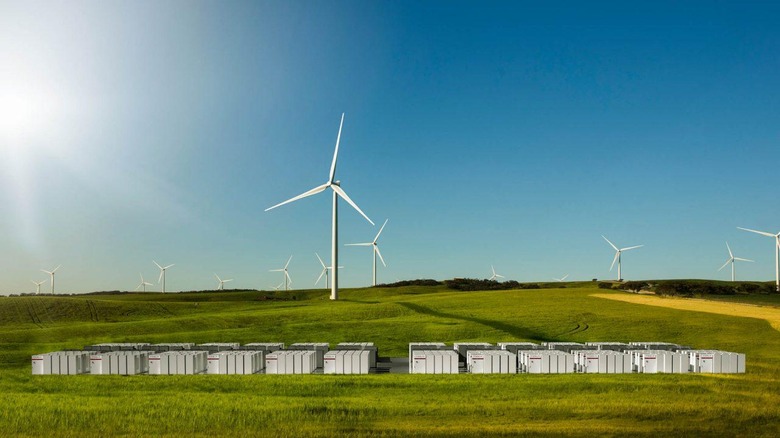 Today is a big day for Tesla and the residents of South Australia, as the company has turned on its massive Powerpack battery at Neoen's Hornsdale wind farm. The 100-megawatt battery is officially the world's largest, at it will be used to supply South Australia's power grid with backup power during times of shortage. South Australia, of course, is no stranger to power outages, as blackouts left much of the area without power last summer.
In response to that crisis, Tesla CEO Elon Musk made a now-famous promise: he said Tesla would be able to build a Powerpack installation that would supply the area with clean backup power in 100 days or it would cost the South Australian government nothing. Tesla finished building the Powerpack installation late last month, completing it in a mere 63 days after it signed the agreement with the government.
That Powerpack is capable of supplying power to around 30,000 homes when they need it, which is roughly equal to the number of homes that went without power during early 2017's blackout period. This summer, blackouts should be less of a concern, as Tesla's Powerpack installation is ready to dispatch energy to the grid 24/7. That it's wind-generated power from Neoen makes the deal all the better.
While Neoen's wind farm and Tesla's battery backup will be used to supply power during times of blackout, they won't exactly be lying in wait for a blackout to occur. They can also be used to supply power during peak usage times, thereby helping avoid a blackout all together. Its completion and launch comes with perfect timing for residents of South Australia, as summer begins today.
This, in turn, means we're heading into a period of increased air conditioner use in the region, which has traditionally put strain on the power grid and, in times of high heat, caused blackouts that leave many without power. The wind farm, backed by Tesla's huge Powerpack, is already supplying supplemental power to the grid, so hopefully those seasonal blackouts will now be a thing of the past.