Tesla firmware 7 on Thursday, some autopilot features only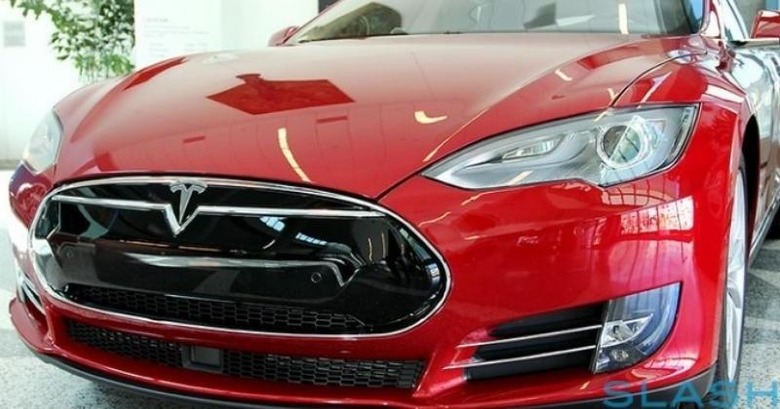 It seems that the earlier leaked firmware version 7 for Tesla's electric cars isn't that far away after all. A long time coming, since it has been available for weeks for a select number of testers, the software upgrade will bring the long awaited autopilot features to the Model S sedan as well as the Model X SUV. And all of that will start this coming Thursday. Sadly, not all advertised features will be landing this time around, with some of the more interesting self-driving capabilities reserved for a 7.1 update.
Tesla isn't exactly interested in fully autonomous, self-driving cars the way Google is. Like many other car makers, Tesla's more cautionary approach is to provide some assistance to the driver without completely taking over all the time. In particular, the Autopilot system is limited to highway roads, because of the presence of clear road markers that help the car determine not only its position but also legal speed limits. It also lets the car change lanes or make turns without human assistance.
On Twitter, CEO Elon Musk promised that software version 7 will launch on Thursday. He also confirmed that the autopilot features will also include autopilot parking but with one subtle caveat. This isn't yet a self-driving automatic parking system that will allow drivers to hop off the EV and let the car park itself on its own. Musk says that such a feature will arrive in version 7.1 but doesn't attach a date to that release.
Version 7.1 will also bring an even more improved user interface, says Musk. The upcoming version 7 already revamps many parts of the dashboard UI. Based on the latest leak, that includes more environmental controls as well as new ride height adjustment levels. On the Model X, it will add controls for the falcon wing rear doors.
Unlike other car manufacturers, Tesla offers the firmware upgrade over the air like you would on a smartphone. It can be downloaded via Wi-Fi or even cellular network, removing the need to go through retailers and dealers. Musk says that it would take about 5 days for the upgrade to fully roll out to all its customers.
VIA: Fortune