Tesla Ending Production Of Model S 60 kWh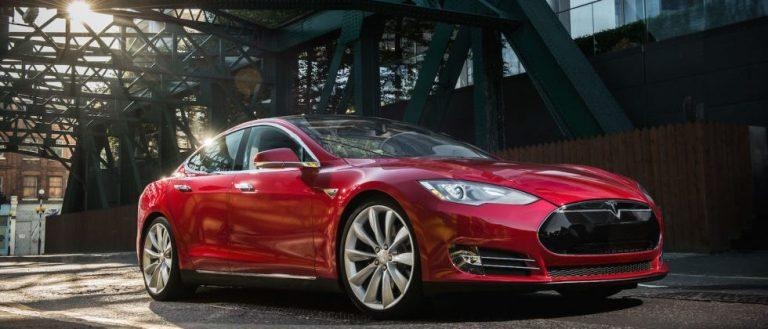 If you're desperate to own a Tesla, on a budget, and can't wait for the Model 3's scheduled release later this year, you better act fast. The iconic electric car-maker has revealed that it's discontinuing the Model S that comes with a 60 kilowatt-hour battery, in other words its cheapest vehicle currently available. The Model S 60kWh has a starting price of $68,000, but once this goes away the lowest-priced option will be the 75kWh version for $74,500 before any tax incentives.
Tesla says April 16th is the cutoff date for placing an order for the Model S 60kWh. After that, customers will either need to splurge extra for the 75kWh battery model, or wait for the upcoming Model 3 sedan, which will start around $35,000. The company notes that while they began offering the 60kWh model a year ago to make owning an electric car more affordable, most buyers have ended up going for the Model S 75kWh.
One year ago, we introduced the Model S 60 kWh battery as a more affordable option to accelerate the adoption of electric vehicles. However, most customers ended up buying an equivalent to the Model S 75kWh. To simplify the ordering process for our customers, we will be removing the 60 kWh option from our lineup.

Customers who still want the opportunity to own a 60 kWh Model S will have until April 16, 2017 to place their order. Any 60 kWh Model S will have the ability to upgrade their battery to 75 kWh via an over the air update.
Interestingly, the 60kWh models Tesla has produced since last spring have actually had the 75kWh battery pack installed, but buyers were limited to using just 80% of its capacity. Later, if they decided they wanted the full capacity of the 75kWh battery, which would grant the vehicle more range between charges, they could pay a one-time $9,500 fee to remove the limit via a software update.
It seems Tesla will stick to that plan for these last Model S 60kWh vehicles to be sold, giving users the chance to "upgrade" to a 75kWh version down the road.
VIA Electrek