Tesla courts $1.5bn debt to fuel aggressive Model 3 push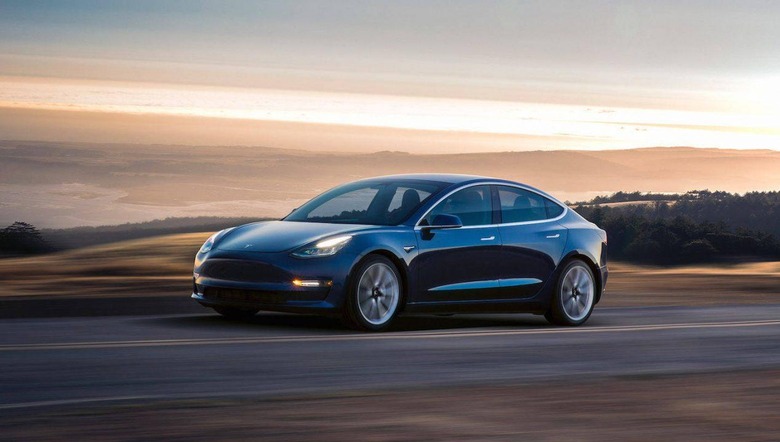 Tesla aims to raise a hefty $1.5bn to fund its battery-making Gigafactory expansion and production of the new Model 3, though some experts are wary of the automaker's ambition. The Californian company began deliveries of the Model 3, its most affordable all-electric car so far, at the end of July. However, it was a fairly symbolic milestone, with CEO and founder Elon Musk warning of "manufacturing hell" as Tesla ramps up production.
That process is going to be tough, expensive, and demand a consistent supply of key components, not least the li-ion battery packs which Tesla requires in huge numbers. Tesla spent $1.16bn in cash in Q2 2017 as a result, but will still need more if it's to achieve Musk's ambitious goals for Model 3 production. According to his roadmap, Tesla is aiming to make 500,000 vehicles in 2018 alone, more than five times its total 2016 production.
The result is a turn to so-called "junk bonds", the unofficial name for high-yield, high-risk securities favored by businesses wanting to raise a significant amount in a short period of time. The use of non-convertible bonds – a first in Tesla's history – comes after the company has made repeated use of equity offerings and convertible bonds, most recently bringing in $1.4bn through the latter back in March 2017. However, Reuters reports, while Tesla's stock price has been strong in the aftermath of the first Model 3 handovers, investors have been a little more wary about its junk bonds.
That reticence comes as Tesla's outlook continues to be clouded with less-than-glowing forecasts. The concerns? Struggles to deliver on Model 3 production, unsurprisingly, as Tesla attempts to work its way through the roughly 400,000 reservations currently in line for the car. Would-be owners put down $1,000 apiece as a refundable deposit to secure a spot, though some were later frustrated when they discovered that Tesla would not make all-wheel drive or "Performance" variants until sometime in 2018.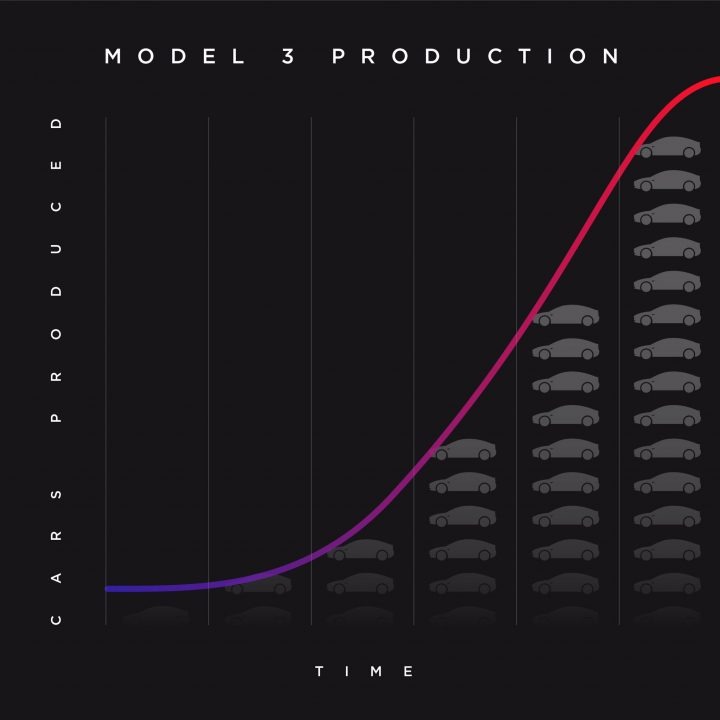 Potential issues delivering on Model S and Model X orders have also been cited. Tesla reported a bottleneck with 100 kWh batteries in the first half of the year, though said in its Q2 2017 financial report that it had been addressed.
Other assessments weren't so critical, but perhaps not for the reason Tesla might hope. Moody's, for instance, gave Tesla overall a B2 rating – though deemed the junk bonds themselves only worthy of a B3 – primarily because of the "considerable value" of its brand name, products, and physical assets should the automaker fail and be subsequently snapped up by a rival. "The major challenge facing the company during the next twelve months will largely be the considerable execution risks associated with the rapid ramp-up in production of a totally new vehicle," Moody's SVP Bruce Clark said today.
Musk has warned that there will be pain before the Model 3 pays off. Speaking at the handover event, which saw thirty buyers get their new cars, he explained the "S-Curve" of production for the Model 3, difficult initially but eventually ramping up as the early issues are worked through. Tesla only expects to make around 100 of the car in August, though expects the production line to be shifting 5,000 per week by the end of the year.
How well equipped it is to do that depends, in no small part, on how popular these junk bonds turn out to be: Tesla expects to spend $2bn more on manufacturing cars and batteries before the year is through. According to IFR, the automaker will begin a roadshow to encourage interest this week.