Tesla Coast to Coast Supercharger rally races for a Guinness world record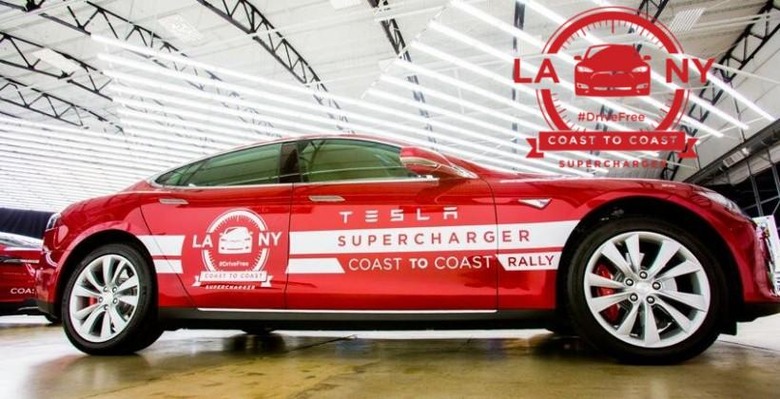 In a stunt that attempts to promote its electric Model S sedans as well as its Supercharger network, Tesla will commencing what it has dubbed as the Coast to Coast Supercharger rally. In this event, the company will be aiming to set a world record for the world's shortest charge time while traveling across the US.
Two days ago, Tesla announced the completion of its Supercharger network. This line of stations now spans the whole country from Los Angeles to New York, with more than 70 Supercharger sites. Now any Tesla Model S owner will be able to charge their electric-powered sedans wherever they are in the country.
The Coast to Coast rally will indeed traverse that network, departing from Tesla's design studio in Hawthorne, Lost Angeles. The goal is to reach the other side of the country, New York, to be exact, in the shortest time possible, only stopping for a Supercharger break.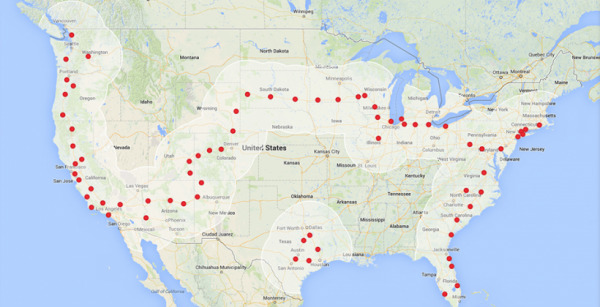 One Supercharger of 20 minutes is advertised to juice up as much as half a charge. Taking that into consideration, as well as mid-winter driving conditions, the Tesla Motor team aims to finish the route in just three days, just enough time to set a Guinness World Record for the lowest charge time for an electric vehicle traveling across the country.
The Tesla team will be departing Los Angeles on Thursday 12:01 a.m. They will be posting daily updates on their blog as well as on Twitter and Instagram for those interested in following this experiment in the resilience of an electric sedan and the reliability of Tesla's new Supercharger network.