Tesla Autopilot update dilutes features for some owners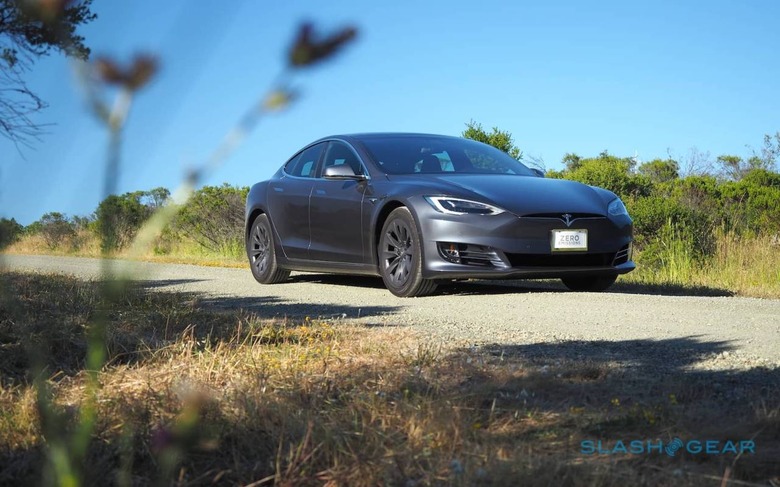 Tesla's OTA updates typically surprise and delight owners with new features, but recent software changes have in fact reined in Autopilot as the EV-maker feels the pinch of new regulations. The driver assistance system has seen numerous upgrades in recent years, building on adaptive cruise-control and lane-keeping to add features like automatic lane-changing and auto-park.
Indeed, at times it can seem like Tesla's ambition for semi-autonomous driving is out of sync with what regulators and lawmakers are ready to allow on the roads. Elon Musk recently predicted an aggressive roll-out of autonomous "Robotaxis," for example, suggesting they could be active by 2020. Problem is, Musk conceded, that will depend on regulators allowing such cars to roam the roads without drivers to operate them.
Now, though, it's Tesla's existing features which have been encountering problems. Regulation 79 is a European Union mandate regarding steering systems, particularly as mechanical steering gives way to electric. That's had a significant impact on advanced driver assistance systems (ADAS) which include some degree of automated steering.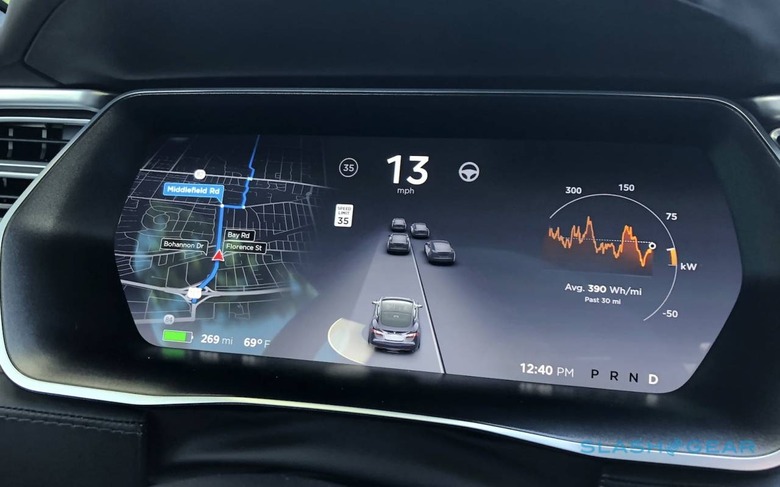 Tougher limits around just what an automated steering system can do have now forced Tesla to issue an Autopilot update in the EU, effectively reducing the capabilities of some aspects of the feature. Firmware 2019.16.1 has changes that impact second-generation Tesla Model S and Model X cars in countries like the UK, France, Germany, and Spain, Twitter user GreenTheOnly spotted. All of the countries listed have signed up to UN/ECE Regulation 79, The Drive points out.
"Due to new local regulations, the limit of how far the steering wheel can turn while Autosteer is active has been adjusted," the update notes read. "This may reduce Autosteer's ability to complete sharp turns."
It's not just that, however. "Additionally," Tesla writes, "to initiate Auto Lane Change, the turn signal must be engaged to the first detent (held partially up or down) and the lane change must start within 5 seconds of engaging the turn signal."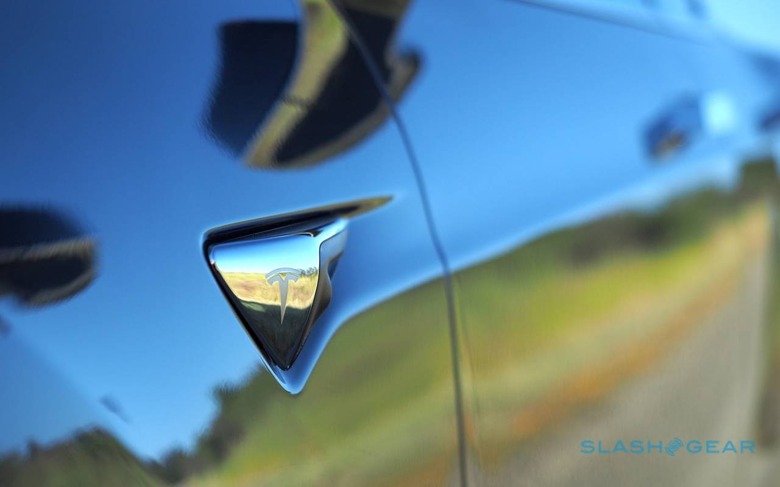 Summon, too, is also affected. Whereas in some regions, like the US, the feature – which allows a car to be remotely piloted to the owner, through their phone – can be done through cellular networks, the 2019.16.1 software applies new limits. "Due to new local regulations, your phone must be actively connected to your car via Bluetooth," the notes read.
That means Summon will only work from the distance of a Bluetooth connection. Regulation 79 includes limits of "Remote Controlled Parking" systems to six meters between car and user, or just shy of 20 feet.
Tesla isn't the only automaker affected by the regulations, of course. Indeed all automakers offering more capable ADAS systems may find themselves butting up against the limits of Regulation 79. What singles Elon Musk's company out, however, is that drivers in the EU had already been using features which have now been curtailed in some way, because of Tesla's aggressive roll-out of Autopilot technologies.
Automakers can apply for exemptions from mandates like Regulation 79, though it's unclear if Tesla will do that. Even it decides to push back against EU limits, that process is unlikely to be a fast one, and in the meantime Tesla owners will have to do without features they may already have been used to.